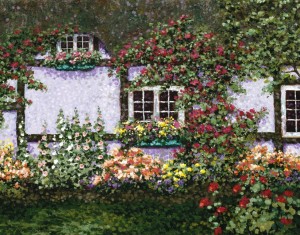 I don't know about you but as the summer wears on I find it harder and harder to wear strong floral perfumes. I definitely trend towards the fresher side of the fragrance wheel as citrus and vetiver seem to be consistent companions. When there are florals I want them to be very light like lavender in classic eaux de cologne or neroli used with a restrained hand. I definitely find most of my rose centered fragrances tend to move towards the back of the perfume vault. It's a funny thing that, because one of my favorite things is to be in a fully blooming garden in mid-afternoon and breathe in deeply. The mélange of sun-dried earth and the mixed fragrance of flowers like peony and rose are a wonderful bit of summer for me. Sniff it in a garden sure but wear it? Not usually. Consistency? Who Me?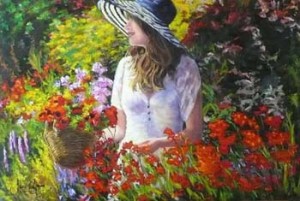 As a reviewer I do have to experience my share of rose fragrances during the summer months and most of the time I fret that I might not be testing them at the optimum time of year for me to fully appreciate them. After receiving the press materials for the new Penhaligon's Peoneve I was worried that this new fragrance meant to evoke a summery English garden was going to fall into this category. Then I saw that Olivier Cresp was the nose who has been on quite a roll recently. This run of excellent perfumes began with last summer's Penhaligon's release Juniper Sling which was a refreshing hit for me. With that in mind I was hoping M. Cresp had another summer surprise for me with Peoneve.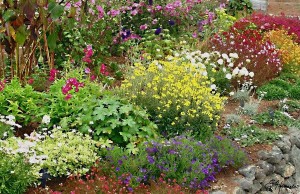 One thing I think perfumers tend to forget when given a brief to re-create a garden milieu is that if you are standing in the garden the smells that surround you are all transported by the breeze and as such often carry a fragility to them. Here for a moment and then borne away on the wind to be replaced. The constant smells of a garden are dirt and foliage. M. Cresp clearly understands this as the floral notes of Peoneve are present in beautifully breezy quantities all laid over a foundation of earth and green.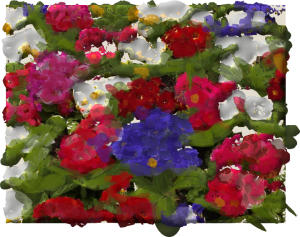 M. Cresp uses violet leaf as the source of green and if there is one note which is the linchpin to Peoneve I would say this is it. It seems to be the ideal ingredient throughout as in the opening moments it adds a sharp green quality which then fades to something softer as the titular peony is wafted in. The peony and the violet leaf are a proper pair. It is also here where vetiver also adds the grassy quality which conjures manicured lawns under the green floral notes on top. Hedione adds a wisp of transparent jasmine and then a very attenuated Bulgarian rose comes into play. Most of the time this is where a fragrance would turn solidly rosy, Peoneve does not. The peony and hedione hold up because M. Cresp keeps his rose on a tight leash. The dirt of the garden comes courtesy of musk and cashmere wood. This is sun-dried soil providing a foundation for all of the flowers in M. Cresp's olfactory English garden.
Peoneve has surprisingly excellent longevity for its lightness and below average sillage.
Peoneve is such an excellent interpretation of a summer English garden that M. Cresp is going to make me want to be wearing this a lot more this summer.
Disclosure: This review was based on a sample provided by MiN New York.
–Mark Behnke, Managing Editor
Editor's note: For our UK readers the 5th floor of Harvey Nichols is being turned into the Penhaligon's Peoneve terrace from July 16-August 31, 2012.