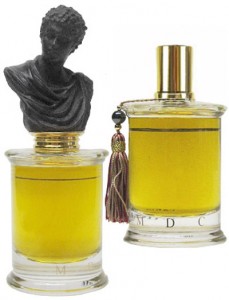 I recently visited Scent Bar in Los Angeles for the first time, and as I was prowling the shelves for all that was new and fabulous, to either the world or just me, Franco Wright, the proprietor, took a pretty bottle out of a paper bag. "Here's a new MDCI – we haven't put it on the site yet". New MDCI? My heart beat a little faster, since Claude Marchal's line produces some of the most stunningly classic, lovely perfumes I have ever smelled. I sniffed it on paper, swooned a little, recovered myself, and sprayed some on the back of my hand.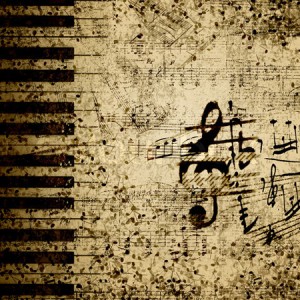 MDCI Chypre Palatin opens with a symphony, an overused term that completely suits this occasion. There is forest, there is soap, there is comforting darkness and fizzy light all at once. I am taken to my grandmother's powdery dressing table, to my mother's fine wool sweater I nuzzled as a child, to my father's cigar box. Chypre Palatin smells like none of these things exactly, but conjures all of these things in my mind.
I have to confess I am terrible at picking out individual notes in a perfume unless they are really obvious. I am more concerned with the impressions a perfume gives me, where it takes me, how it makes me feel. Some perfumes, like this one, have notes lists too complex and diverse to even begin to extract into single entities. The experience of the perfume is key, and this new scent is truly experiential.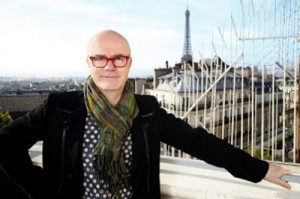 The perfumer for this fragrance is the highly talented Bertrand Duchaufour, a man so prolific lately that I am almost surprised when he is not the nose for a new release. I feel left out of the reverential buzz, usually, as the vast majority of his fragrances are lovely until they hit my skin, and all is lost into vapid pale nothingness. Chypre Palatin does not fall into that sad category for me at all. The aromas when I press my nose to my skin, the sillage cloud I leave in my wake, the lift of the corners of my mouth as well as my mood; all signify a perfume that is a rousing success. There is no disappointment here, no wishing a certain note were more dominant, no wailing about skin life. After the grand ovation of the opening, it is smooth, with a little sweet fruit pulp, creamy, and tender. This is classified as a "green Oriental chypre" but I'm not sure that is true. It's too purple, too golden, to be completely green. There are classic mossy chypre elements lurking in the drydown, but they are not strident, and people (like me) who have difficulty with chypres will be able to appreciate and enjoy having that little taste.
Chypre Palatin is marketed as a masculine, with a stern dark figure as the vaunted bust on the bottle. I can definitely see this on a man who is not afraid to wear something that is unabashedly a throwback to the glory days of perfume. There is nothing sporty or extreme or marine about this lovely creature. If I met a man who smelled like this, I would peg him as a man with extraordinary taste and confidence. Women are going to want to wear this, too, though, especially women looking for a change from straight-ahead florals or simple Orientals. There is an empty place in my collection where a bottle of this should be.
Notes per Lucky Scent: Green clementine, hyacinth, lavender, rose, jasmine, iris, benzoin, styrax, vanilla, castoreum, costus and leather accord
Chypre Palatin is available now on Lucky Scent, $250 for 60 ml, or $375 for the 60 ml bust edition. Thanks to the generosity of the folks at Lucky Scent I have two samples to give away to two lucky readers. Let me know your favorite MDCI, your favorite Duchaufour, or anything you liked about this review. Draw closes June 8, 2012 (via random.org).
We announce the winners only on site and on our Facebook page, so Like Cafleurebon and use our RSS option…or your dream prize will be just spilled perfume.
–Tama Blough, Senior Editor