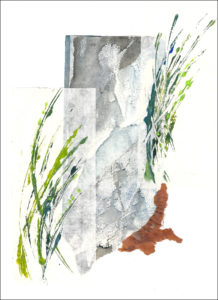 Evening breeze . Monotype and bark on mill paper. 2015 Veronique Arnault
"Sustainability, ensuring the future of life on earth, is an infinite game, the endless expression of generosity on behalf of all." -Paul Hawken, environmentalist, entrepreneur, and author (And my mentor.)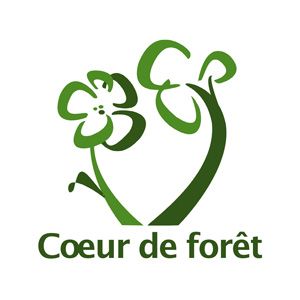 A portion of the sales of Parfumeurs du Monde are donated to Couer de foret
There are many things which I hold dear, and two that have always sustained me are fine perfume and volunteering/charitable work. Both of these provide endless hours of delight, plus the feeling of "doing good" on behalf of something or someone in need, is as fine a feeling as smelling a perfume that becomes an instant love. Combine perfume with charitable kindness, and you've got my immediate attention.At the end of 2016, perfumer Isabelle Gellé of Les Parfums d'Isabelle in the UK,did an extraordinary thing with orchestrating a new and all-natural collection called Parfumeurs du Monde. As she describes it: ''Parfumeurs du monde" is the work-of-art resulting from a beautiful collaboration between six French perfumers who care about the planet. (The creation of) 100% natural essences in compliance with Parfumeurs du monde charter and with ethics in mind. Portions of the profits will be donated to Coeur de Forêt, a Paris-based NGO established in 2005 which supports small producers for the rehabilitation and protection of forests in Bolivia, Cameroon, Indonesia, Madagascar and Peru."
Michel Roudnitska, Isabelle Gellé, Thierry Bernard, Perrine Scandel, Eric Gigodot Parfumeurs du Monde
The perfumers involved in this project read like a "Who's Who" of the fine fragrance industry. Each perfumer has taken a primary ingredient of a specific country whose forests are being depleted, and created an all natural perfume that suggests that particular forest "in-situ":
Isabelle Gellé: Kashi (India)
Master perfumer Michel Roudnitska: Agua Nativa (Peru)
Jean-Claude & Eric Gigodot: Tundzha (Turkey & Bulgaria)
Thierry Bernard: Tsingy (Madagascar)
Perrine Scandel: Izwe (South Africa)
Each perfume is glorious, so I will review the collection in two parts: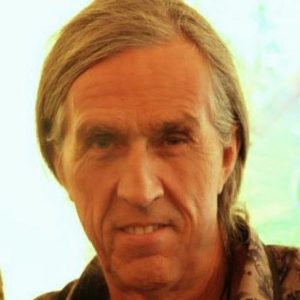 Michel Roudnitska
Agua Nativa (The ceremonial perfume of the Amazonian forest) by Michael Roudnitska
Son of perfume pioneer Edmond Roudnitska, Michael Roudnitska really needs no introduction, having created so many unforgettable perfumes for Parfums DelRae, Australia's Grandiflora, and of course his extraordinary first creation, Noir Epices for Frederic Malle. For this project, M. Roudnitska has created Agua Nativa, a ceremonial fragrance suggested by the indigenous Shipibos tribe of Peru's Amazon Basin. Using notes from Amazonian plant extracts like Piri-Piri and Palo Santo, Michel Roudnitska has added a base of vetiver, vanilla, and patchouli, spicy and floral middle notes, creating a fantastic green fougére that manages to straddle a vintage/contemporary border.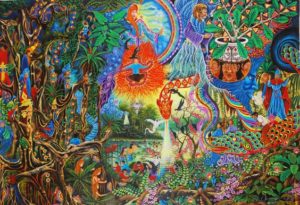 Peruvian artist Pablo Amaringo
Opening with a beautiful herbal and citrus mix of basil and grapefruit, cooled by mint, Agua Nativa wanders lost through the jungle, accompanied by the fleshy buttery smell of ylang, the sharp dusty scent of geranium and spice notes of cinnamon and clove. The feeling is one of hiking through a fantasy tropical jungle at once wet, humid, narcotic and a bit poisonous and hallucinogenic. Stunning work.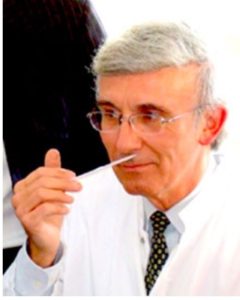 Jean-Claude Gigodot
Tundzha (Slavic cuddle of Rose Damascena) by Jean-Claude & Eric Gigodot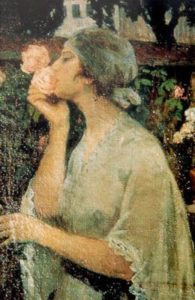 Painting by İbrahim Çallı
Approximately six thousand miles and multiple time-zones away, Tundzha, places us in the middle of a field of roses in central Europe, Bulgaria and Turkey. Best known for his wonderful work for Au Pays de la Fleur d'Oranger, Maison Incense, and one of the great "unicorns" of the past decade, Shantara's Isiris, Jean-Claude Gigodot with the assistance of his son Eric, has created a perfect, airy paen to rose, sandalwood, vanilla, frankincense, and various beautiful florals. Like a picnic in May, in a sun-dappled meadow, Tundzha is true rose, with a spicy carnation-like facet, innocent but maybe not. There's lavender also, and geranium, both providing a fresh laundry cleanliness, but never soapy. A terrific perfume for the spring Tudzha is shy but with an arched eyebrow and arms akimbo. Spray with abandon, you'll not regret it.
–Robert Herrmann, Contributor
Art Direction: Michelyn
Disclosure: Many thanks to Isabelle Gellé for supplying the samples, and my opinions are my own.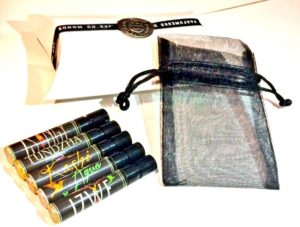 Thanks to the generosity of the six perfumers of Parfumeurs du Monde we have a draw for a complete sample set of Agua Nativa, Iswe, Kashi, Tundzha and Tsingy for a registered reader click here anywhere in the world. To be eligible please leave a comment with what appeals to you about Agua Nativa and Tundz, where you live and any thoughts about Parfumeurs du Monde or sustainablity. Draw closes 2/15/2017
We announce the winners only on site and on our Facebook page, so Like Cafleurebon and use our RSS feed…or your dream prize will be just spilled perfume