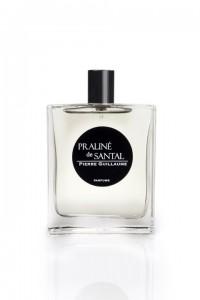 This year Parfumerie Generale will continue its tradition of creating year-long limited edition perfumes – and has launched two new perfumes: Praline de Santal and Tonkamande. These limited editions have been good for Pierre Guillaume's brand, as they allow him to create and experiment with new accords and raw materials…keeping him on the cutting edge while staying true to the brand's DNA (Last year's limited edition Gardenia Grand Soir, launched in March 2010, is #3 on The PG Bestsellers list!)
I received a generous decant of Praline de Santal from my Moscow friend and I spent the next two days wearing only this perfume. What can I say…? I love it! It`s beautiful!
I`m not a professional nose, but even as an amateur I note a few hints of modern perfumery trends.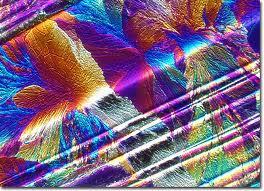 Heliotropine under a microscope

First, heliotropine is coming back. This is the note that makes perfumes more sweet and tender in sillage. It imparts a pale sweetness on the edge of "edible – not edible", vanilla plus transparent flowers such as mimosa or lilac are statements (like Gianfranco Ferre's famous phrase "Grey is the new black"); so, heliotropine is the new ethyl maltol. I can confirm this quite easily – just count the recent perfumes where you can smell it. Many of the ambery Guerlains, powdery Piege a Filles (EgoFacto), Lilacs & Heliotrope (Soivohle), Nomad 01 and Petrana 04 (Odin NY). And sure – the best perfume of 2010 on my list – Tilda Swinton Like This (ELDO). This year the heliotropine theme is developing further in the new fresh flowery-n-sweet Kiss Me Tender by Parfums de Nicolai, in the Eau Gourmande collection by Laura Mercier and the "toasted bread" of Jeux de Peau by Serge Lutens.

So Praline de Santal by Parfumerie Generale is right there.

Next, woods are becoming more prominent in perfumery. Blond woods, pale woods, dark woods, cedar and patchouli, vetiver and oud, etc – woody notes are becoming more popular, even in feminine perfumery. Feminite du Bois Shiseido, the brilliant conception of Serge Lutens, set the standard in 1992.

Praline de Santal perfume starts with an airy and wet feeling of sponge cake. Then you find a biscuit topped with chocolate cream and crushed roasted hazelnuts.

In my mind's eye I see the perfume like that: I imagine Tilda Swinton in her home kitchen – with a bagful of roasted hazelnuts.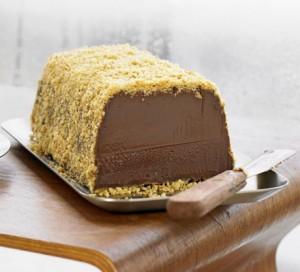 We have smelled a bready iris start before (Bois Farine by L`Artisan Parfumeur, Tilda Swinton Like This by ELDO) – so I believe that pronounced hazelnut accord is the most innovative scent bite of Praline de Santal.
The fragrance evolves into warm silky woods and heliotropine sillage that together combine to create a warm skin touch. This perfume embraces us in a big warm hug. It brings me back to my childhood – when birthdays were so bright, sweet, and happy; when every present was a treasure; when mom and dad were young, beautiful and full of energy. Cakes were not store bought; birthday cake was made by mom and therefore so delicious… because it was full of her love.
I digress… back to perfume again.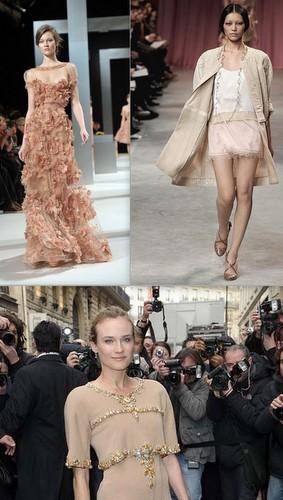 Overall, Praline de Santal feels like it`s the perfume to match all the beige-sand-ecru-wheat colours that are going to be popular in Spring-Summer-2011 season. Actually based on Behind the Bottle by E-I-C Michelyn Camen, Pierre Guillaume has an eye for fashion, and Gardenia Grand Soir is an homage to: Paris' Chambre Syndicale de la Haute Couture.
In Praline de Santal's sillage one will find some familiar notes: that of dirty biscuits, creamy musks of Haramens, and the smoky honey of Mio Bjao (PG), the limited edition for Les Senteurs' celebration. A good friend of mine once told me that all PG perfumes could be described as two separate groups: "Pierre Dreams of Happiness" and "Pierre Dreams of Sweets". Praline de Santal unites those groups into one "Sweet Dream" that even Eurythmics would appreciate.
PS: For those who are curious the Bestsellers list for Parfumerie Generale 2010:
Louanges Profanes (has been the #1 bestseller since its launch)
L`Eau Guerriere (great growth in 2010)
Gardenia Grand Soir (took the place of Tubereuse Couture)
Fellanilla (up from #5)
Coze (this spicy cologne made for Pierre`s father, is on this list all 8 years it has been around)
Sergei Borisov, Contributor
Editor's Note: M. Guillaume once emailed me that among his peers he is known as, Pierre "Gourmand" Guillaume.