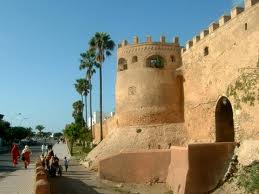 "If all my scents are a part of myself, this one is particularly dear to me."
– Marc-Antoine Corticchiato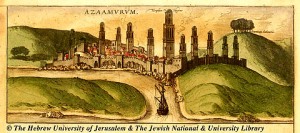 Azemmour is a site of holy pilgrimage for Moslems and Jews alike.
This ancient Moroccan city, once under the rule of the King of Fez, is steeped in vivid personal memories for the creator of Parfum d'Empire. `
It was here that he rode horseback through his parents' orange groves and
along the wadi.
Azemmour- in Portuguese- means "The Olives".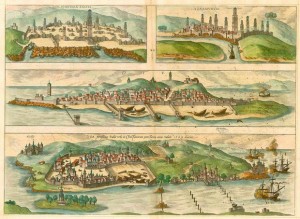 This isn't surprising, since this noble city fell under Portuguese fealty in 1486.
Even Magellan couldn't vanquish the spirits of the Moroccans; soon after 1541, the Portuguese abandoned their strenuous efforts to maintain hierarchy there.
Marc-Antoine Corticchiato revisits his Moroccan childhood with tender vivacity.
The Azemour he portrays brims with sunlight: joyously zesty, painted in riotous hues of orange and green, by turns.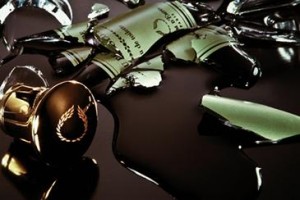 There is a singularly mouthwatering quality to this buoyant fragrance.
An explosion of citrus greets our nose; fleshy clementines, tangerine, grapefruit– raise their collectively juicy voice in praise.
It's a Citrus Chorale; we are uplifted from the very start.
Our next movement is a beloved and familiar one, especially if you're a fan of Parfum d'Empire [which I am…I own most of their work, and have 'backup bottles', too ;-)].
Spices of the souk surround us: coriander, cumin, black and pink pepper provide the piquant counterpoint, as they often do in Marc-Antoine's compositions.
They ingratiate themselves into our good graces by insinuation, not cudgeling; one feels a deft hand at work.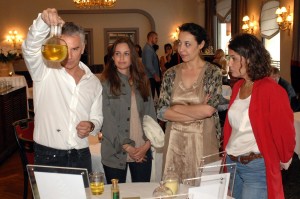 Galbanum is undeniably verdant, wet, fresh- and cassis as counterpart ups the ante, even purring a little [as cassis possesses a curiously animalic aspect in itself].
We have HEART!
Neroli, orange blossom, rose in profusion accompanied by the lovely geranium, flesh out this composition with wanton abandon.
Floral ambrosia flatters the greenness, the spice, the citric tang.
What follows echoes grand chypres of yore, with a twist.
Henna imparts that dry sweetness ; it's such a perfect partner for the coumarinic beauty of hay, with oakmoss on its heels.
Cypresses are intimated in the perfumed finale, graced by a distinct iodine note, however subtly employed.
You can feel the multiple facets of the environment- dry, lush, somewhat salty.

All that is needed is Marc- Antoine himself on horseback, galloping through the orangeries, the dunes and coastline.
[Small wonder that he began his youth contemplating an equestrian career.]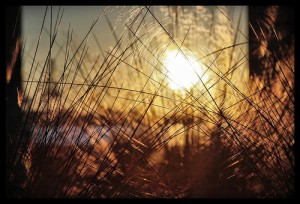 As we experience the shorter days of late autumn and approaching winter,
What better way to illuminate them?
Initially, I felt that autumn would NOT have been my ideal choice for the release of Azemour.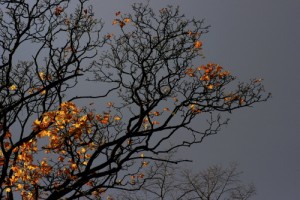 Now I perceive it as a fragrant boon, a gift of light in a dark season, and the celebration of that same light during longer days…
Azemour feels classic.
It is a consummately elegant chypre with a subtle drydown that is absolutely suitable for anyone, on any occasion.
Business or pleasure- it's your choice.
You won't be disappointed- unless you want an earthquake.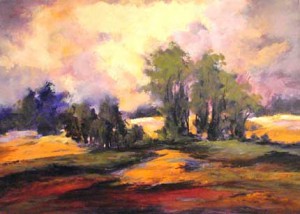 Azemour is no earthquake; it's a celebration of light.
Senior Editor's Note: I purchased my own bottle of Azemour [unsniffed !] long before I was asked to write about it.
We have a draw for five samples of Azemour courtesy of Fragrance and Art. To be eligible visit the site and check out the entire Parfum D'Empire collection and then come back and leave a comment on which is your favorite. Draw will end on November 17, 2011.
Your vote will count twice if you like Fragrance and Art on Facebook http://www.facebook.com/pages/Fragrance-Art/278164548882385 who are carrying some beautiful and hard to find brands.
We announce the winners only on site and on our Facebook page, so Like Cafleurebon and use our RSS option…or your dream prize will be just spilt perfume
–Ida Meister, Senior Editor