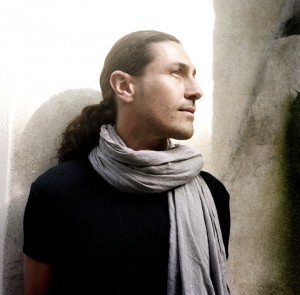 Perfumer Olivier Durbano is a real rock star. Literally. Over the past five years he has created both perfume and jewelery based on seven gemstones. I have tested each of the six preceding Citrine, and my favorite is Amethyst (Olivier also creates magnificent jewelery that correspond to each).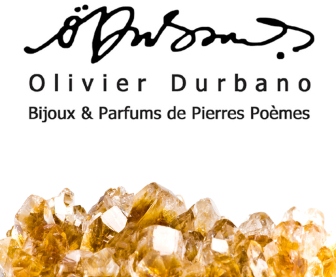 Thank you to Dimi aka Sorcery of Scent to send me this fom Olivier
Olivier believes in the vibrational power of color, scent, and chakra energy. Each perfume is named for a semi precious gem stone known for healing and correcting imbalances. Citrine is the only stone that doesn't need any purification and as such absorbs and dissipates any negative energies.It is linked to the solar plexus chakra which is the seat of self-confidence and intelligence.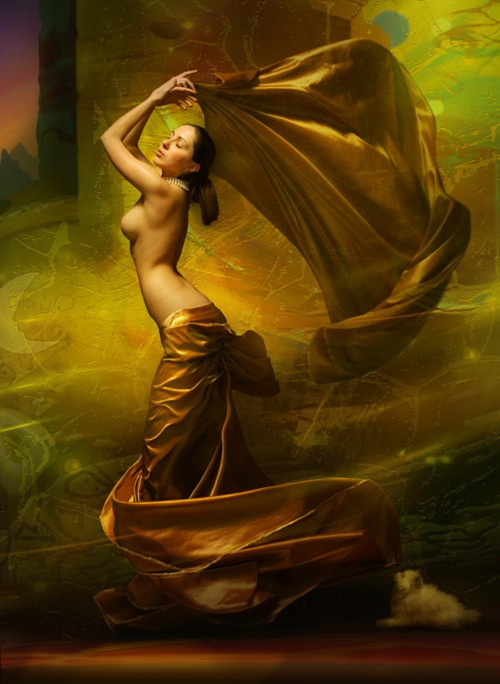 Since I feel CaFleureBon has covered the subjects of healing powers of crystals aromatherapy, Synesthesia, etc subject many times, I want to concentrate on the poetry, the perfumed story of Citrine; Olivier names his collection Bijoux de Pierres Poemes (roughly translated as Jewelry of 'stone' poems).Citrine will be the finale, the 7th in his series (which will continue through extraits) and as such is the culmination of his collection(Olivier's 6th was Pink Tourmaline reviewed by Mark Behnke).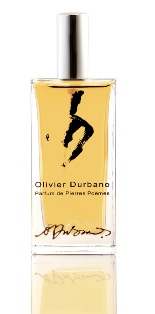 Thank you to Dimi aka Sorcery of Scent to send me this fom Olivier
Citrine is an amber woody spice fragrance… bright and mysterious.(aptly named as citrine stones range from sunny yellow to deep sienna). All the nuances of the gem are represented in this fragrance.The fragrance opens with a startling duality- wild orange and Sicilian lemon sparkle but the top notes include incense and pink pepper. The heart notes of carrot seeds, and mimosa appear briefly; the dry down on my skin is mostly the smoky myrrh, and the elemi incense. Just before I'm about to dismiss it as a beautiful scent for incense lovers, a burst of ginger, amber and mimosa reappear; I sniff my skin and can smell a golden shimmer peeking through the resinous smoke.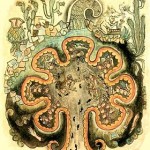 In Mexico, Nahuatl legends relate that 7 is a very important number…seven tribes lived in Chicomoztoc, or "the place of the seven caves".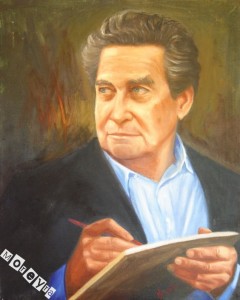 Since this perfume evokes burnished Aztec Gold and incense burning in Montezuma's palace, I turn to one of the greatest Mexican Poets in history:
Entre ce que je vois et ce que je dis
Entre ce que je dis et ce que je me tais
Entre ce que je garde le silence et ce que je rêve
Entre ce que je rêve et que j'oublierai: Poésie
Octavian Paz, (Poète Mexicain )
Between what I see and what I say
Between what I say and what I keep silent
Between what I keep silent and what I dream
Between what I dream and what I will forget: Poetry
– Octavian Paz, (Mexican poet and Nobel Prize winner)
–Michelyn Camen, Editor-in- Chief
(T
This fragrance is not available as of yet in the USA, and was sent to me be by Olivier. For one Commentor I will be offereing a 5ml decant of Cittrine. Be creative and enter a comment about your favorite Durbano fragance, anything you found interesting in the review or create your own rock poem. Draw closes October 5, 2011 EST