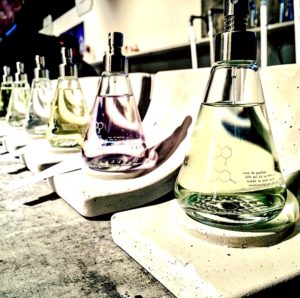 Photo of Nomenclature Fragrances at Esxence 2017 (photo by Ermano)
In late 2015, Nomenclature arrived on the fragrance scene, celebrating a unique design and scent concept; creating perfumes that showcase the multiple facets of new synthetic molecules. Nomenclature, dedicated to exploring the beauty of the specific aroma-chemicals, features a different synthetic molecule in every new perfume.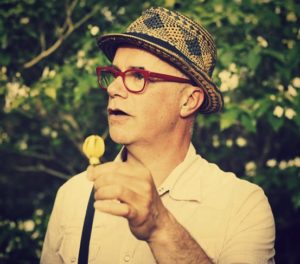 Bertrand Duchaufor courtesy of Bertrand Duchaufour
Shi_so, Nomenclature's sixth and latest neo-synthetic fragrance, melds the modern, spare and elegant aesthetic of the creative directors, Karl Bradl and Carlos Quintero with perfumer Bertrand Duchaufour's abiding interest in Japanese culture. Like the other fragrances in the Nomenclature line, Shi_so reflects both art and science in the design of the perfume as well as in the packaging and presentation. The bottles are styled after Erlenmeyer flasks with removable stainless steel sprayers. Both the origami styled boxes and the bottles themselves are embossed with the image of the structural formulas of the synthetic aroma-chemicals featured in each perfume.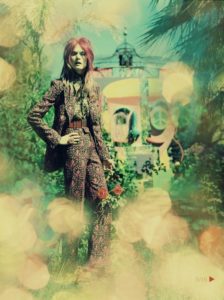 Vogue UK Dec 2012 (Tim Walker) Model:Malgosia Bela © apped MC
Shi_so showcases the very green, softly floral, milky and woody effects of Givaudan's herbaceous Glycolierral® integrated with the natural scent of one of my favorite summer garden herbs, shi-so, also known as Perilla. Nomenclature Shi_so is a marriage of the fantasy herbs and milky greenery of Glycolierral® with the cool, delicious spicy, metallic mint and sesame scent of the shi-so leaf.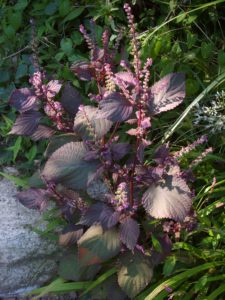 Perilla Frutescens via Wikipedia
Perilla and its many variants and cultivars are treated as tender perennials or annuals in the Pacific Northwest, but are considered to be weeds in some parts of the U.S. The two versions I am most familiar with (and that I grow in my garden) are Perilla frutescens and P. frutescens var. crispa, both in green variants. The former is used extensively in Korean cooking and the crispa variety, AKA shi-so, with its slightly different leaf shape and scent profile, is favored in Japanese and Vietnamese cuisines The fragrance of both the species and the variant is cool, sweet, powerful and tenacious with a spicy, moist-metallic effect that is complex and memorable.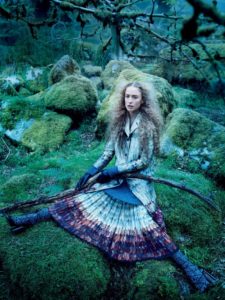 Vogue US Sept 2015 ©
My first spritz of Nomenclature Shi_so immediately refreshes, like the garden Perilla, with a crisp allusion to cool morning mist; droplets of dew sparkling on myriad shapes and hues of green leaves. The initial breath of the perfume is that of a newly unfurled, heart shaped, serrated shi-so leaf, minty and metallic with suggestions of sweet spice, and sesame. This early impression flows quickly into a bouquet of lemon verbena touched by the soft woody floral notes of Glycolierral® and the sweet rasp of Bertrand Duchaufour's signature blackcurrant.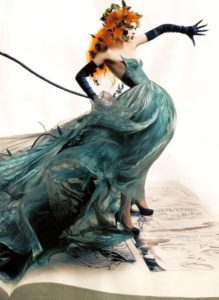 Coco Rocha as Poison Ivy for Vogue US May 2008 Tim Walker
As the scent progresses the effects of the aroma-chemical become more pronounced, revealing a "super hero" stylized interpretation of "ivy" leaf. I have to admit that the smell of the real English ivy plant has never been a favorite of mine. The bitter, vaguely spicy, waxy, sharp verdure of this invasive weed reminds me of the days (and months) I have spent trying to remove these green monsters from our property. Be that as it may, Bertrand Duchaufour, working his magic with Glycolierral®, has been able to isolate the verdant beauty of a fantasy ivy, leaving out all of the unpleasant facets of the real thing. This is the perfect example of how art and science augment (perhaps improve on?) nature, as first the chemist and then the perfumer select and mix both natural and synthetic scented media to create olfactory art. This complimentary interpretation of ivy leaf is colored with green cardamom and a touch of spearmint.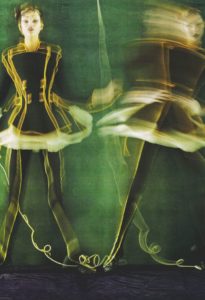 Karlie Kloss for Vogue UK©
At about two hours the sweet, milky nuances of Glycolierral® come into play, adding depth and smoothness to the airy, uplifting qualities of the herbal mélange. Shi_so lingers on my skin, leaving fascinating traces of green woods, a suggestion of mint and aura of sweet milk that I enjoy for eight hours and more. This Eau de Parfum actually functions as an invigorating modern Eau de Cologne, blessed with incredible longevity. The sillage is close and at once bracing. From the foreground to the vanishing point the colors and textures of Glycolierral® are woven seamlessly into a fragrant tapestry of many accords and essences, creating a supernatural fragrance fantasy that entices, cools and calms the mind while uplifting the spirit.
Notes: Glycolierral® Green, shi-so leaf, ivy leaf, cardamom, spearmint, verbena and blackcurrant.
Disclaimer: Many thanks to Aedes.com for the generous samples of Nomenclature Shi_so. My opinions are my own.
–Gail Gross, Editor
Art Direction: Michelyn Camen, Editor in Chief
Editor's Note: This is the first fragrance for Nomenclature by Bertrand Duchaufour. Previous Nomenclature perfumes were by Frank Voelkl of Firmenich and Patricia Choux of Mane. I have been honored to interview all three master perfumers.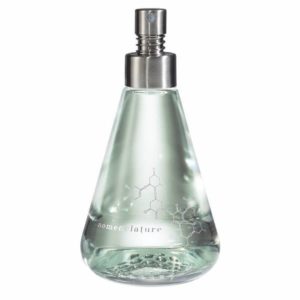 Thanks to the generosity of Nomenclature we have a reader's choice of one 100 ml bottle of Nomenclature Shi_so EDP ($165) for one registered US reader (be sure to register or your comment will not count). To be eligible, tell us what appeals to you about Shi_so, based on Gail's review. You can also leave a comment with your favorite fragrance from Nomenclature or from Bertrand Duchaufour. Draw closes June 12, 2017
We announce the winners only on site and on our Facebook page, so Like Cafleurebon and use our RSS feed…or your dream prize will be just spilled perfume.