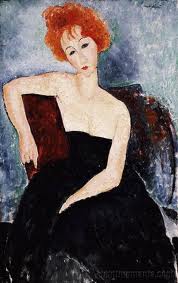 Stop! Wait! Don't click that link!
I know you are looking at the title and thinking to yourself, "Good Grief another oud!"
I've said it before and I will say it again it is not the ingredient that is boring but the lack of imagination in using the ingredient which makes it pedestrian. That is why you need to stop and read this review because Mona di Orio has created an amazing oud fragrance and she has also created a blueprint on how to make something special out of something overdone.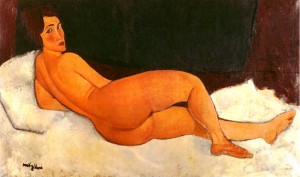 Step 1: It's the real thing baby
One of the reasons for "oud overload" is there are synthetic equivalents that are much cheaper available for perfumers to use. I have had the opportunity to smell real distilled oud essential oils and the source of where they come from creates a specific unique character in each of the different oils. This variation and depth will only show up when you are using the real thing. In her interview with Michelyn Camen, Mme di Orio talked about working with the oud essential oil:
"The first time I smelt a sample of an oud essential oil, I was not convinced, there is also many different qualities and origins, as I was not seduced I was not really interested to work with it… Last year my provider called me, he just have received a new quality from Laos and this time when I smelt it, I was totally subjugated, intoxicated… Such an aura, such a essential oil, at this moment I realized deeply why this product was so mystical, intimate and secret for thousands of years and through many religions in the world."
I have also had a chance to sample a number of oud essential oils and the one that has also stuck with me and invaded my consciousness is one from old trees in Laos. I am sure her source is different but just like Mme di Orio the Laotian oud I smelled intoxicated me with possibilities.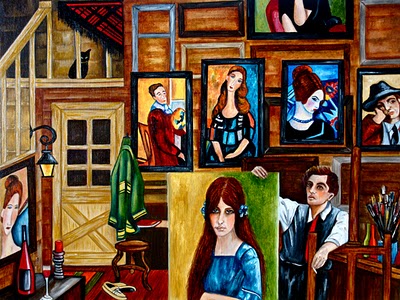 Step 2: Blaze your own path
Another reason the spate of recent oud fragrances have been so forgettable is it seems perfumers aren't taking the time to try and look for different partners. Instead of falling back on the typical, and now almost trite, dancing partner of oud, rose; Mme di Orio went a different way with spectacular result. Again from her interview:
"I wanted to create something unique and I thought about blending oud with somethimg rare and also precious, really different and unexpected like the absolute osmanthus from China which smells a little like jasmine and apricot confit and finally such a good match."
This choice of osmanthus is part of what makes Oud such a dramatic success.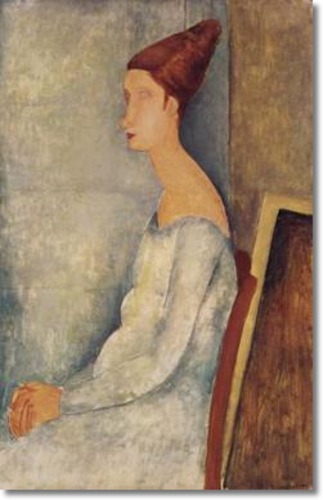 Step 3: Give your soufflé time to rise
Amateur chefs often rush when attempting to make a soufflé and while the result isn't unedible it is not as complete as it could have been. I have a hypothesis that when perfumers start working with real natural sources of materials they are not careful enough to allow these natural ingredients a little more time in the macerating oven so that they rise to create a fluffy fragrant soufflé. In her interview Mme di Orio speaks to this:
"Until now, the Oud has been the perfume the most difficult I've created. It is such a particular essential oil, with an incerdible strong personality! I never experimented an ingredient which needs to macerate for such a long time before being totally integrated to the other components. Normally I'm used to wait one or two days before being able to smell my sample and checking where and how it goes. But with the Oud essential oil, I had to wait for several days before to be able to smell a sample totally and perfectly blended, this product needs a lot of time to integrate the other ingredients. So it was a very long and complex creation which drove me crazy sometimes ! Perhaps because I wanted the Oud to complement the absolute Osmanthus which also has a 'big' personality and it took a while before to find the ideal proportion."
Mme di Orio spent the time to understand all of the possibilities that her central combination of osmanthus and oud could supply before taking the time to put it into the oven for the proper time.
These three seemingly simple steps are what Mme di Orio used to create an oud fragrance which I think is going to become one of the measuring sticks by which all oud fragrances are measured.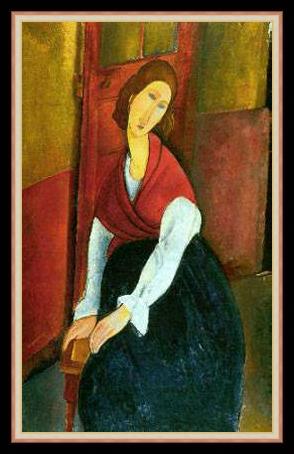 Les Nombres D'Or Oud starts with a brisk palate cleanser of mandarin, petitgrain and elemi. These three top notes have the effect of setting the stage for what is to come. Like a good opening act they appear, do their job, and get off the stage because the stars are about to show up. Make no mistake even though this fragrance is called Oud it is a two note show and that other note is osmanthus. .As Mme di Orio mentioned it is a little bit jasmine and a little bit apricot but it also has a further complexity which makes osmanthus stand out. In the heart there is a touch of patchouli also which eventually gets pushed aside as the Laotian oud comes forward to snatch the osmanthus' attention.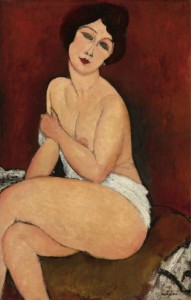 As this amazing luminous, smoky, exotic oud strides forward the osmanthus rushes into its arms and together create a mysterious floral accord that is simply fantastic to experience. Mme di Orio also understands this because Oud holds on this high note of development for hours on my skin. It is a long time before the ambergris and musk are detectable to my nose. There are other things present in Oud but if you notice them over the osmanthus and the oud you're a better perfumista than I Charlie Brown.
Les Nombres D'Or Oud has 24-hour longevity and above average sillage.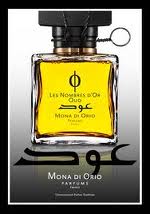 Les Nombres D'Or Oud is my favorite fragrance of 2011, so far. If you had told me that my favorite fragrance this year would be an oud-based fragrance I would've thought it unlikely. If you love fine fragrance you really need to try a sample of this. It might not convert you to loving oud, if you're not a fan, but it is such a good example of great perfume architecture that it is something to experience. I've said it before and I'll say it once again, "It ain't the ingredient, it's the artist." Brava Mona di Orio you are proof positive I am right.
Disclosure: This review was based on a mini sample provided by Luckyscent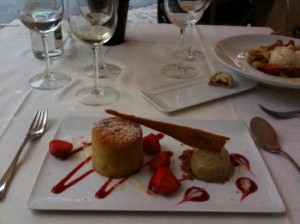 Thanks to Mona di Orio we have a 3.3 oz bottle of Les Nombres D'Or EDP Oud for a draw. To be eligible leave a comment naming your favorite flavors or ingredients you discovered by experimentation that created something surprisingly memorable. Draw ends September 6, 2011.
–Mark Behnke, Managing Editor
Art Direction: Michelyn Camen, EIC (Art by Amadeo Modigliani: Amedeo Clemente Modigliani (July 12, 1884 – January 24, 1920) was an Italian artist who worked mainly in France.Mona bears an uncanny resemblence to many of his female models, and has a French and Italian background)