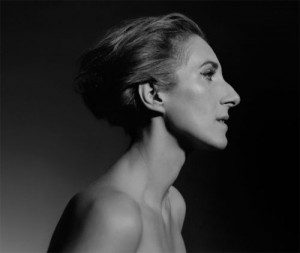 It is a difficult thing to lose an artist too soon. The loss of their potential is what those of us who know them through their art miss the most. That connection between an artist and those drawn to them feels very personal because an artist has the ability to connect with someone on an emotional plane without actually knowing them. It is why when an artist will create no more we mourn, too. Mona di Orio is an example of this kind of loss in the olfactory arts.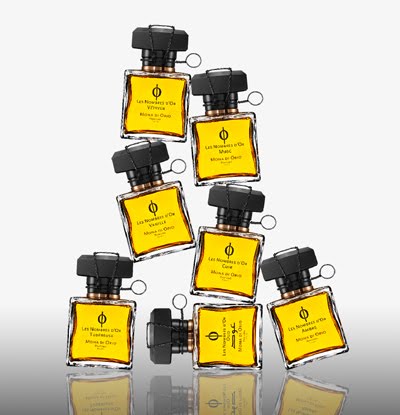 Mona di Orio had just completed a spectacular run of perfumery ending with her release of Le Nombres d'Or Oud when the sudden news of her passing was revealed in December of 2011. I had begun to see her aesthetic expand dramatically especially with the Le Nombres d'Or collection. She seemed to be interested in exploring the interstitial nature of supposedly well understood notes. By using a carefully selected array of complementary and orthogonal notes she would highlight not only the brightest aspects of the titular notes but also the shadows and depth of the same note. Le Nombres d'Or was the height of this kind of exploration as she took the most overused note in contemporary perfume and showed everyone that there was so much unexplored territory to discover.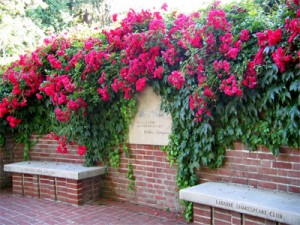 A few months after her death we received news that she had finished a last Le Nombres d'Or called Rose Etoile de Hollande and now it is here to be enjoyed. According to the press materials the fragrance is based on her study of a climbing rose which adorns the walls of the Maison State Blanche in Cabris, France. My experience of this fragrance made it feel like a day in the life of these roses. Starting with the dewy blush of the petals at dawn through mid-afternoon's full glory straight into the cooling deep aspect of twilight. This Rose develops at the pace of a time lapse loop; it is as revealing and mesmerizing as those loops often are.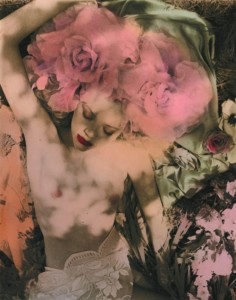 At the beginning of this scented day the rose is there, of course. Mme di Orio uses a mix of Bulgarian and Turkish Rose as the spine of this fragrance. In the early going it is the slightly greenish quality of the petals which is in ascendancy. This green tinged closed-up quality is coaxed out by the presence of Calabrian bergamot. Then she chose the cherry vanilla aspect of the aldehyde Heliotropin and an amazing lush peach to add something different. This is an example of the orthogonal nature of Mme di Orio's style of composing. The peach and aldehyde work at right angles to act as the olfactory equivalent of sunrise burning away the early morning mist. The heart takes the especially spicy aspects of the Bulgarian and Turkish roses and accentuates it with clove. Geranium keeps the light green theme going underneath and vanilla bridges the Heliotropin. Patchouli and cedar add the power of a rose in its full glory fully open in the sun.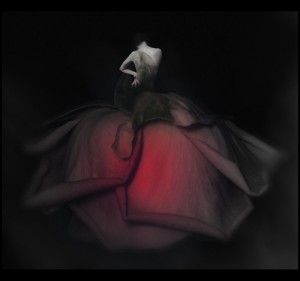 Twilight falls in the base as a dense cloak of amber, benzoin and balsam surround the rose as it gets set to slumber. The benzoin is the lead voice in the ensemble at this point as it turns the rose notes into support of its resinous lead vocal. Amber and balsam add some bass/base notes to the final throes before nightfall.
Rose Etoile de Hollande has outstanding longevity and average sillage.
Is Rose Etoile de Hollande as groundbreaking and spectacular as Oud? No, but few artists follow up such a watershed achievement with something even greater. What Rose Etoile de Hollande is, is the continuation of the kind of perfume making Mona di Orio has championed in the entire Le Nombres d'Or collection; finding interesting combinations to illuminate and confound expectations. On that score Rose Etoile de Hollande is on a level with Cuir, Vanille, Tubereuse, Ambre, Musc, and Vetyver. As a complete work I believe this collection will easily stand the test of time and be seen as the most creative time of Mona di Orio's life. While Mona di Orio may not be here in life her olfactory art will ensure that she will always be remembered at the end with a single rose.
Disclosure: This review was based on a sample provided by Mona di Orio Parfums.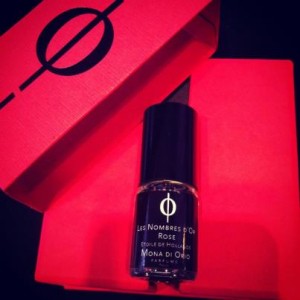 Thanks to Jeroen Oude Sogtoen, Mona's business partner, we have a 5mL rollerball of Rose Etoile de Hollande to giveaway to one lucky reader. To be eligible leave a comment naming your favorite Mona di Orio fragrance or which one you think would be your favorite. We will draw one winner on July 5, 2012 via random.org.
We announce the winners only on site and on our Facebook page, so Like Cafleurebon and use our RSS option…or your dream prize will be just spilt perfume.
-Mark Behnke, Managing Editor
Art Director: Michelyn Camen, Editor-In-Chief