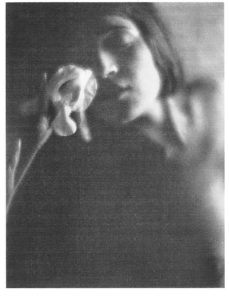 The White Iris Edward Weston (Tina Modotti model and Photographer Edward Weston's Lover) 1923
During the large amounts of iris-tinted research I did for this piece on L'Attesa, Masque Milano's startling new addition to their distinctive operatic storyline, I came across a description of orris root as Love Drawing Powder, how wondrous is this strange definition of one of perfumery's most incomparable and sensitive materials. The idea that you lay a subtle olfactive trail of orris dust and the object of your desire will simply come to you, drawn by the beauty and overwhelming puissance of a rhizome. It is also a beautiful metaphor for this most singular iris scent from Italian perfumer Luca Maffei.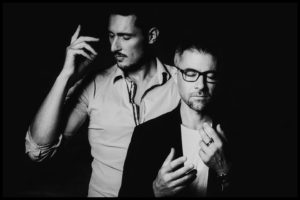 Masque Milano Creative Directors Riccardo Tedeschi and Alessandro Brun
It is no secret how much I admire the work of Creative Directors Alessandro Brun and Riccardo Tedeschi of Masque Milano; ever since I bought and reviewed Russian Tea, created for them by the hugely underrated nose Julien Rasquinet, I have had a kind a fever for their flamboyantly butch oeuvre. There is something about certain really handsome Italian men; so secure in their sexual mores that they can push at the boundaries of their gender with fabulous danger and enticing illusion.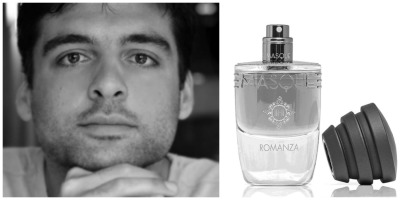 Cristiano Canali and Romaza by Masque Milano
Romanza, A Victorian Dandy was the narcotic crystallisation of this dynamic. Created in 2015 by Cristiano Canali, it is an arresting and profoundly erotic work of perfumery with a morbid, decadent narcissus note that swells like jaundiced rage before completely enveloping the senses. It will always divide wearers and this is good.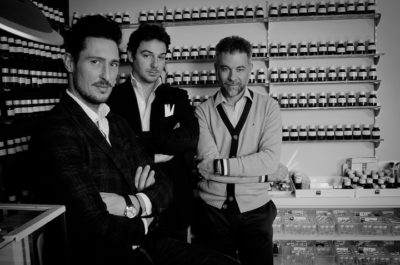 Riccardo Tedeschi, Luca Maffei and Alessandro Brun at Atelier Fragranze Milano
L'Attesa (The Wait) is a worthy successor to Romanza, an austere, cryptic new portrait of iris by Luca Maffei that wowed folk at Esxence in Milan this year and editor in chief Michelyn Camen. I've taken my time with it… you need to. It is a strange and complex perfume that demands your attention and then seems to push you away, denying you access to its secrets. Luca Maffei can do no wrong just now it seems, Masque Milano have launched L'Attesa just as Luca has garnered another Golden Pear in the Independent category at the 2016 Art & Olfaction awards for Néa, one part of the Les White triptych by Jul et Mad. (He also composed Garuda in the same trio; Nin-Shar was made by Sidonie Lancesseur). I think Maisïa; the charred fig scent he made recently for his frequent collaborator Gabriella Chieffo is an incredible composition, a weird mix of seared concrete, ash, green fig and sweet sad air. Luca Maffei's Houbigant Cologne Intense has been lavishly praised too as an expert interpretation of the cologne style scent, his handling of the citrus element seemed refreshingly realistic and drenched in liquid sunshine.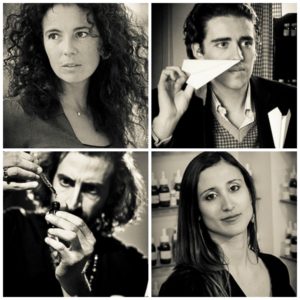 (Top) Delphine Thierry, Julien Rasquinet (upper) Meo Fuscino and Cecile Zarokian (bottom)
Alessandro and Riccardo have already worked with a really succulent menu of perfumers as they slowly assemble their opera of desire, using gifted olfactive composers to create scenes of original erotic and fascinating aromatics. Cécile Zarokian, Meo Fuscini, Julien Rasquinet, Cristiano Canali and Delphine Thierry have already laid down graceful and complex work for Masque Milano that viewed together are an emotive gathering of perfumes with power and exquisite texture. Now Luca lays down his concealed and graceful iris on a stage in near darkness while we marvel at its beauty.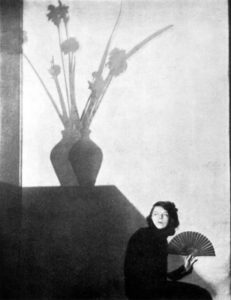 Epilogue Edward Weston Model Tina Modotti 1919
Despite its ebullient champagne overture, for me this is an austere monochrome iris. The tonal contrast is one of veiled grain and wash. It is the first time I have really experienced an iris like this, normally I inhale the composition and play the chords and facets and sense glimmer of aromatic colour, but L'Attesa is different, achromatic and mysteriously withheld. There is an unsettling shimmering dissonance between Luca's iris triptych and the more carnal aspirations of his Madagascan ylang and stealthy tuberose.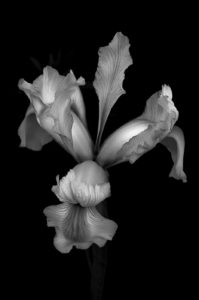 Siberian Iris by Scarlett Black
There are three facets of iris used in L'Attesa, an Italian iris absolute, Italian iris root butter and French iris root butter, each of these particular materials have a slightly different personality, adding intricacy and gradation to the already rather elusive effects resting under that astonishing buzzy, yeasty champagne top. The French, Grasse-grown iris smells more fruity with a glowing chocolate mouth-feel tonality to it, noticeably more malleable and gourmand in tone, whereas the Italian (Pallida) iris is drier, greener, cooler somehow, chalky and distant.
One of the most intriguing things about L'Attesa is Luca Maffei's use of a champagne effect in the top of the composition, something that really shocks as the scent opens. It is one thing reading about and imagining how it might smell, but then actually experiencing it is quite another. Perfumers often use high levels of aldehydes or doses of pink pepper to suggest sparkle but Luca has used a rather weird Beer supercritical CO2 extraction from Charabot. I asked Luca why he chose to use it. He said: '..the Italian orris absolute has a very intense top note due to the high percentage of irones it contains. I was delighted by the idea of using the Beer CO2 to reinforce the powdery note and give the bitter powder note of the yeast to open the door the orris in the fragrance.'
Throughout the developmental process of L'Attesa Luca, Alessandro and Riccardo discussed the importance of the reality of a champagne opening, a yeasty fermented facet as opposed to a lip service special effect. In this Luca has more than succeeded, as you apply the scent, it smells like someone has smashed a bottle at your feet as you enter a cavernous ballroom. The Charabot Beer CO2 will have a naturally aldehydic glitter anyway from the hoppy, bitter blondness lending the perfume the throaty laughter of bubbles a champagne scent should rightly have. This is a superb addition to the expanding Masque Milano opera of senses and sensualities.
Demi Lovato Stone Cold 2015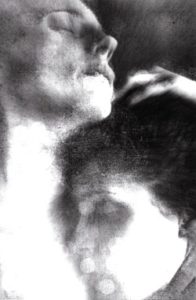 Edward Weston Tina Modotti Pepe Quintanilla, 1924 (digitalized)
Despite all the gaiety and exuberance however, L'Attesa is a strange work, haunting in its reticence. I am in love with it, coldly, obsessively from across a raucous room. I have followed the trail and the wait is over.
Disclosure: Samples kindly sent by Masque Milano, opinions my own
Guest Contributor, The Silver Fox and author of The Silver Fox
Art Direction: TSF and Michelyn. We used the the art of photographer Edward Weston and his Italian born muse, lover and photographer Tina Modotti. The Stone Cold video, speicifically the melody, was the first sensorial connection I made as I wore L'Atessa.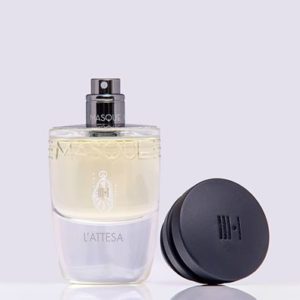 Thanks to Masque Milano we have a draw for 35 ml L'Atessa, which officially launches in June for a registered reader anywhere in the world. To qualify, please leave a comment with what excites you about L'Attesa based on The Silver Fox's Review, a descripion that was memorable, where you live and if you have a favorite Masque Milano fragrance. Draw closes 5/27/2016
We announce the winners on our site and on our Facebook page, so Like Cafleurebon and use our RSS option…or your dream prize will be just spilled perfume