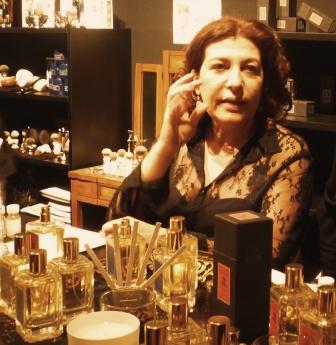 Maria Candida Gentile Photo: bergamottoebenzoino.blogspot
Earlier this year I became acquainted with the Italian Maitre Parfumeur Maria Candida Gentile and her Classic Collection. Her independent quality of creating perfume delighted me and I was looking forward to more. In April she sent us the descriptions of the four fragrances which make up The Exclusive Collection. I was very interested in these new fragrances because unlike the fragrances which made up The Classic Collection she would be using only a few well-chosen notes to realize her vision this time. I am coming to appreciate how much harder it is for a perfumer to have depth and contour when only using a very few notes, The Exclusive Collection is an example of what the skill of a Maitre Parfumeur can do with just a few notes.
Michelle L'Amour Fan Dance
Burlesque is the most complicated, if I can call a fragrance which has five notes complicated, formula-wise but it develops in an uncomplicated way. It moves from citrus to floral to resin and each transition is done extremely well. It sort of evokes its name as it performs an olfactory strip tease along its development. The citrus component at the top is blood orange and Sig.ra Gentile uses a juicy version of this unique citrus note. There is almost a darkness to this note which is not in the normal citrus family and it works very well here as an opener. The heart is iris and rose but in a way which neither dominates and both impart their unique qualities. The one common quality of both iris and rose is their ability to be powdery and Sig.ra Gentile harnesses that quality as it evokes the waft of powder off of a Burlesque Queen waving her fan as she goes through her moves onstage. The powdery aspect recedes and eventually the spicy quality of the rose combines with the chilliness of iris to create a bit of hot and cold contrast before we head to the base. Incense and patchouli make up the base and before you run screaming "head shop!" let me assure you the quality of this incense and patchouli is as far from a head shop as Tiffany's is from Target. This is austere silvery incense matched with rich thick delineated patchouli and it is a gorgeous way to finish the show. Burlesque might be uncomplicated but it is most definitely not unsophisticated.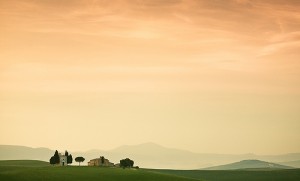 Gentile is the other member of The Exclusive Collection which has more than three ingredients and at its heart lies osmanthus. Osmanthus is a tricky note to pull off and Sig.ra Gentile chose to surround it with a green herbal cloak. This set of orthogonal notes; basil, geranium, and vetiver add sharpness to Gentile that almost belies its name. This has sharp edges to it and if you aren't careful it will cut you as you reach for the flower at the center of it all. A really fresh basil note opens gentile it has a green leafy quality along with the typical strong herbal component. Geranium in its most green version take Gentile in to very astringent territory and it is here where the osmanthus arrives to add some needed contrast. Osmanthus is described as a leather apricot white flower and here it is the apricot aspect which blunts the green so far on display. Eventually that leather does arise and it leads to the vetiver in the base. This is another high quality ingredient and it is the woody quality of the vetiver which eventually pulls out the leathery bit of osmanthus in the end. I can't think of Gentile as gentle but I can think of it as signed by the artist.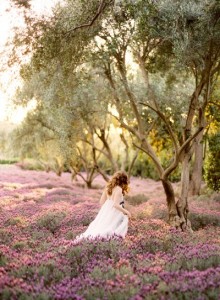 Now we get to the three note stand-outs of The Exclusive Collection. Luberon is the first and it is made up of lavender, rose de mai, and oakmoss. If you are going to make three note perfumes you better have some pretty darn high quality versions of these notes and it is very clear Sig.ra Gentile knows this. Luberon is a region in France which is perhaps most known as the setting for Peter Mayle's Provence trilogy as Menerbes is the town he describes. Sig.ra Gentile describes what could be a walk through Le Luberon. First we walk by a field of beautiful lavender in full bloom with the morning sun releasing its bouquet. This is a lovely lavender which does not flinch from some of the sharper aspects of lavender and as such I felt I was experiencing the whole plant in the early going. Next is a field of rose de mai sweet and spicy in turn as the breeze wafts it to my nose. Rose de mai is perhaps the most balanced rose note between the spicy and sweet floral aspects of rose there is and it is on full display here. Finally we rest under a large oak tree laden with moss. I'm not sure what the concentration of oak moss is in Luberon but it has to be very high because it has been awhile since this note chimed so cleanly for me. It is a great place to relax and consider these three notes displayed in such expert fashion.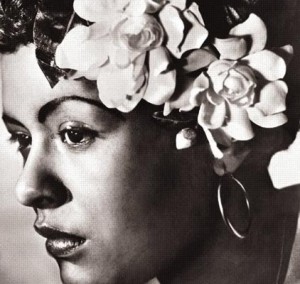 The final entry of The Exclusive Collection is inspired by the late jazz chanteuse Billie Holliday. Lady Day is one of her nicknames and Sig.ra Gentile wanted to focus on the affectation Ms. Holliday had of never appearing onstage without a gardenia in her hair. Lady Day the perfume was going to have gardenia at its heart but what would Sig.ra Gentile choose as background vocalists? Her choices were the green high notes of galbanum and the tenor of balsam wood. The galabanum in Lady Day is kept to a lesser concentration to allow for it to be softer than it often is when used in fragrance. From that softer greenness the gardenia arises with its green facet forward before it unleashes its floral display. The galbanum really illuminates the green quality early on but once Lady Day hits its stride it is the sweet smell of gardenia at the front of the stage. The best quality gardenia notes eventually fade to a woody aspect late in their development and this gardenia does that and that is when the balasamic notes arrive to gently close this fragrant concert out as the spotlight goes black.
All four of The Exclusive Collection are extrait strength which translates to extremely long wearing and very close wearing perfumes.
When it come to The Exclusive Collection it seems like it is the simplest compositions which spoke loudest to me as it was Luberon and Lady Day which stood out. Burlesque is the one I think is going to grow on me over time and Gentile also I think has some charm it will take another couple of wears to coax out. The one thing I know for sure is Sig.ra Gentile has now become one of my independent perfumers to keep a close eye on.
Disclosure: This review was based on preview samples provided by Maria Candida Gentile.
Thanks to Maria Candida Gentile we have a reader's choice draw for 15mL of any one of The Exclusive Collection. The Exclusive line will be available in September, 2012. To be eligible leave a comment naming which one you think will be your favorite. Draw closes July 25, 2012 .
We announce the winners only on site and on our Facebook page, so Like Cafleurebon and use our RSS option…or your dream prize will be just spilled perfume.
-Mark Behnke, Managing Editor
Art Direction: Michelyn Camen, EIC