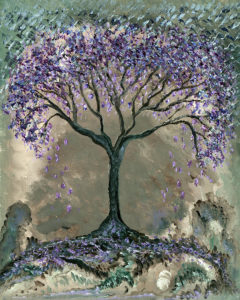 Jacaranda Tree Painting – Jacaranda by Erika Morrison ©
More than fifty years have passed since I last saw Jacaranda trees in bloom, but even now I can't forget the vivid image of the silvery-brown branches covered by huge panicles of lavender-mauve buds, the blossoms opening just as the soft, delicate, new fernlike, leaves appeared, late in Spring. When I was a child in Florida, Jacaranda trees were the abode of myriad tiny spirits who made their homes in the two-inch long, trumpet shaped flowers.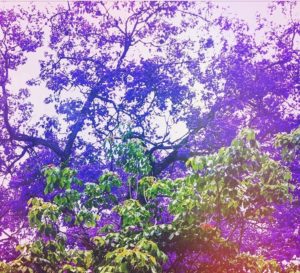 Jacaranda Tree Wikipedia apped MC
The Jacarandas of my childhood were probably Jacaranda mimosifolia, native to South America. The genus name itself means "strong scented" and the species designation describes the leaves, which look like those of the Mimosa tree, lacey, feathery, compound and bi-pinnate. Sadly, for these many years, there has been no scent associated with my memories of the trees or their flowers. But in April of 2017, my forgotten fragrant dreams were brought back to life with the new JACARANDA Eau de Parfum by M. Micallef.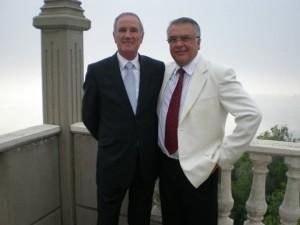 Jean-Claude Astier and Geoffrey Nejman, les nez for M.Micallef
In early 2017 the house of M.Micallef adds to "les Collectors" range with a third gorgeous perfume, JACARANDA.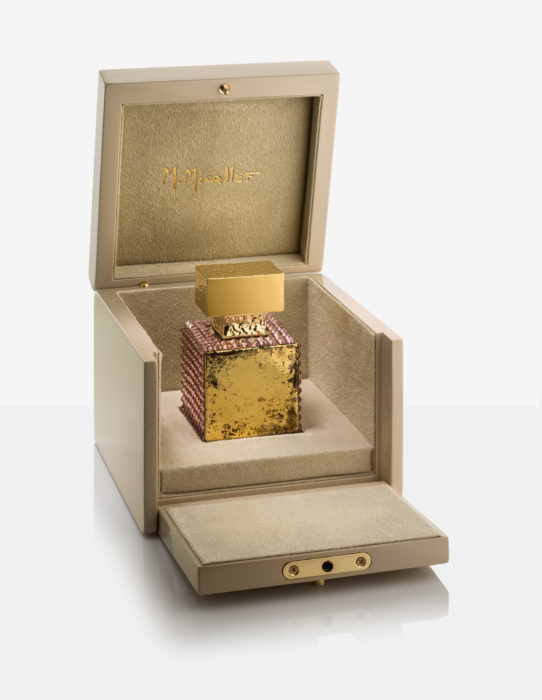 JACARANDA Les Collectors photo M.Micallef (stop drooling…)
This sumptuous collector's series also includes the mesmerizing 2015 Pure Extreme and 2002 Gardenia, each debuted oringially housed in elegant, bejeweled flacons protected by luxurious, presentation boxes.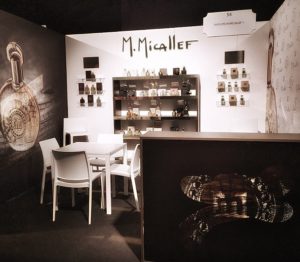 M. Micallef at Esxence 2017 Photo Michelyn
The Jacaranda bottle is especially glorious, washed in gold and hand decorated with sparkling, mauve Swarovski crystals. Jacaranda premiered at Esxence 2017, along with Secrets of Love Gourmet and the new collection "Les Vanilles". Martine Micallef, Jean-Claude Astier and Geoffrey Nejman who were inspired to create Jacaranda by the splendid trees of the same name, to capture exotic scent of the large mauvy/purple flowers that fill jungles and the gardens of tropical and subtropical cities around the world.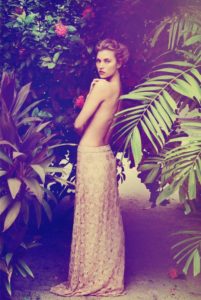 Cosmopolitan Spain Romancing the Tone 2013
And yes! There is something wild and exotic, something born of the jungle, about the opening of Jacaranda, a mysterious flower that seems so familiar, but at once speaks the extraordinary and extravagant language of the tropics. With the first spritz I wonder if I am smelling dried rose petals, feral honey or both, blended with a fantasy peony, colored by the scents and tastes of ground coriander, black pepper, turmeric, fenugreek and cardamom (with perhaps an imagined dash of nutmeg and cumin?).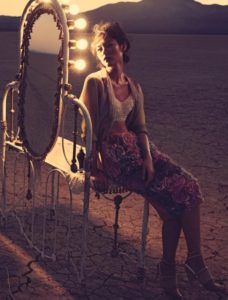 Vogue Australia 2013
After about an hour this exotic, floral spice-blend warms to a rich, rosy, amber touched with a breath of ginger and a suggestion of tart, dried green mangos. This effect hovers politely for several more hours as the spiced amber floral heart melds with my skin. Jacaranda dries down to a delightful bouquet of sandalwood, to my nose more the metallic Australian Santalum spicatum than the creamier Mysore, a bright and perfectly polished finish to the perfume. Jacaranda wafts a lush and pervasive scent trail and suffuses my skin for at least twelve hours with exquisite, exotic ambrosia.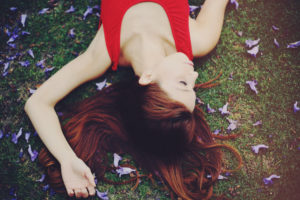 Amanda Mabel Girl and Jacaranda Tree
I am still not quite sure if M. Micallef Jacaranda is the fragrance of the trees from my childhood. But this new perfume, like so many offered by M. Micallef, has become a scent that I absolutely crave. I can't keep my hands off the bottle and can't get enough of the uniquely tender, sensuous olfactory atmosphere; Jacaranda's fragrant clouds of mauve, purple and blue.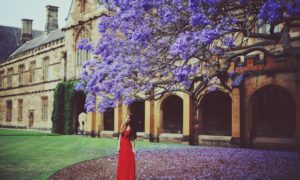 "There is some sweetness not to be seen in air,
Not to be trapped in rain, not to be found
In earth, that made this sky of blossoms flare
In blue and sparkling daylight …" The Jacaranda – Douglas Stewart (1913-1985)
Many thanks to M. Micallef for the stunning bottle of Jacaranda. My opinions are my own.
Gail Gross, Editor
Art Director: Michelyn Camen Editor-in-Chief
Thanks to the generosity of M. Micallef we have one 50ml ml bottle (which is a limited edition 475,00€) JACARANDA available to one registered reader anywhere in the world. (Be sure to register or your comment will not count). To be eligible for the draw, please let us know where you live, tell us what appeals to you about Gail's review of Jacaranda and let us know which M. Micallef fragrance brings you the most pleasure or a perfumefrom a tree or plant that brings back memories long forgotten. Draw closes 6/16/2017
We announce the winners only on site and on our Facebook page, so Like Cafleurebon and use our RSS feed…or your dream prize will be just spilled perfume.