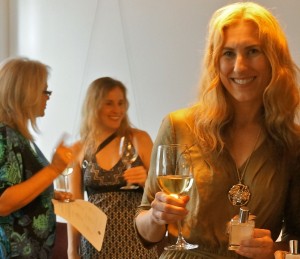 I met Kelly Jones at Sniffapalooza a few years ago and we began talking about perfume. She told me she was interested in making a collection of wine inspired fragrances. I told her I would be interested in trying what she came up with. After a few fits and starts she has realized her ambition with her five fragrance Notes of Wine Collection.
I am a wine snob. I own everything that phrase implies. That doesn't mean that I believe great wine is determined by its price tag. Since the emergence of the Australian Shiraz in the mid 80's, wine is being imported from almost every region of the world. Now there are great wines to be found for modest, even cheap, prices that are as good as or better than their better known brethren. I thought it would be fun for the purposes of this review to pair a wine, from a different place of the world, with each of the Kelley & Jones fragrances to make this a true Wine and Perfume "tasting".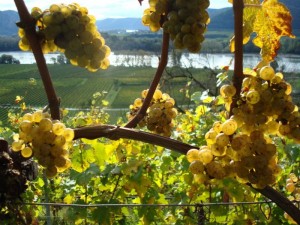 NOTES OF RIESLING
Rieslings are perhaps the most ubiquitous wine made worldwide. One reason is the inherent sweetness makes it a favorite of the less demanding wine drinker and it is a great partner with spicy food. The wine is an easygoing summer quaff. Notes of Riesling, the perfume, shares that same easygoing quality.
One of my favorite Riesling wines is Pacific Rim Wallula Riesling from Washington State in the US. What I like so much about this is there is a very pronounced fruity quality led by peach to go along with the sweet quality of the wine. Notes of Riesling is also led by peach paired with a note of juicy pear and a pinch of greenish raspberry leaf. This makes Notes of Riesling an easy fruit forward fragrance which would allow you to enjoy it as easily on a hot summer day as you would a chilled glass of Riesling.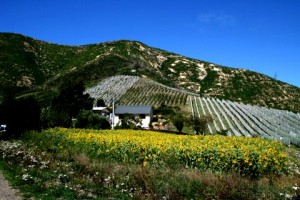 NOTES OF SAUVIGNON BLANC
In the last ten or so years the wines of New Zealand have really made an impact in their quality; especially the wines from the Marlborough region. My introduction to New Zealand Sauvignon Blanc was a Matua Valley Sauvignon Blanc, which was the first of the New Zealand wines to be imported to the US in quantity. That first taste would set the expectations of what a Marlborough Sauvignon Blanc would be. In a word they open with a crisp astringent grapefruit on both the nose and palate. I am guessing that Ms. Jones is also a fan because Notes of Sauvignon Blanc also has at its core a crisp astringent grapefruit. Surrounding it is the unique citrus quality of yuzu, and a tart apple. There is also a bit of camellia which adds a bit of floralcy.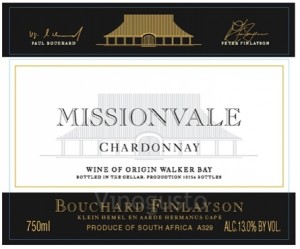 NOTES OF CHARDONNAY
From the moment I placed Notes of Chardonnay on my skin I was reminded of one of my favorite "hidden secret" Chardonnays. The torrent of over-oaked over-buttery American Chardonnay has made American Chardonnay a cliché. After thirty years of this I am officially bored. That is why when I discovered the South African winery Bouchard Finlayson Missionvale Chardonnay I was hooked. There is just a smidge of oak with strong vanilla facets in the glass. The same description goes for the flacon as well. Notes of Chardonnay has a lush melon note and then an almost gourmand shift to oak, vanilla, and nutmeg. Of all that I am describing I tried this combo a couple of nights ago on a sweltering summer day. The interplay of the flavors on my tongue and nose made me forget the heat and revel in the sensorial rush.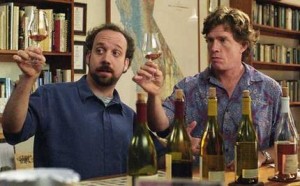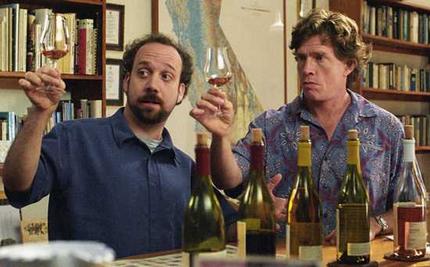 NOT ES OF MERLOT
I said it at the top I'm a wine snob and I agree with Miles Raymond, as played by Paul Giamatti, from the movie Sideways, "I am not drinking any f'ing Merlot". Then there are exceptions and the reason I deign to drink Columbia Crest Grand Estates Columbia Valley Merlot is because it isn't as one dimensional as the great majority of merlots. If I was describing this wine in perfume terms I would call it an aggressive fruity floral. Cherries, currants, blueberries burst out of the glass and onto my palate. The currant is the common thread between the wine and Notes of Merlot. Prior to the currant, sharp rhubarb opens things followed by the currant which is paired with a fleshy fig. The amazing grace note for Notes of Merlot is a spectacular candied violet accord which makes up the base. Imagine all of the sharp edges of violet coated in a coating of sugar. This orthogonal accord is beguiling and keeps me going back for another spray.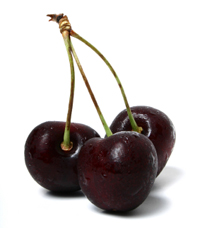 NOTES OF CABERNET
Nearly all of the great red wines are Cabernet Sauvignons whether it comes from Bordeaux or Napa. Cabernets have some of the most intense fragrances to go along with their flavor. It is part of the reason they are so highly prized and equivalently high priced. One of the best "bang for your buck" Cabernet Sauvignons comes from Chile; Errazuriz Single Vineyard Cabernet Sauvignon. It has a smoky, peppery quality before it before a dark black cherry flavor washes over your tongue. Notes of Cabernet shares the same facets of smoke, pepper and black cherry. What it also has is a rich saddle leather accord in the base and that fits Notes of Cabernet to a T.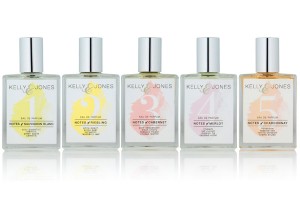 All of the Notes of Wine Collection have average longevity and above average sillage.
In truth, strong fragrance and wine tasting are not ideal partners as together each probably keeps the other from being fully appreciated. What I appreciate is the effort Ms. Jones put into making fragrant impressions of wine and on that score I am not snobby in the least.
Disclosure: This review was based on samples provided by Kelly & Jones.
–Mark Behnke, Managing Editor