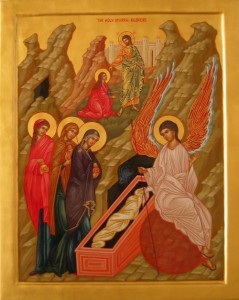 It was about a year ago when Pierre Guillaume released the first eight fragrances for his new Huitieme Art Parfums label. The idea behind this collection was to take ingredients that we were familiar with and by using new extraction techniques allow for an old dog to learn some new fragrant tricks. In the first eight fragrances (reviewed here and here) the technique was mostly successful but if I had a tiny bit of criticism of the original eight fragrances it was that they felt like preliminary perfume sketches. I really wanted to see what M Guillaume would do when he could take a less voluminous approach and just concentrate on a single composition.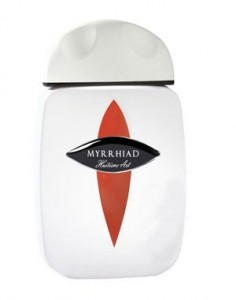 Myrrhiad the new Hutieme Art Parfums release is the answer to my question and the result does much to validate the potential of this technique. As the portmanteau name promises Myrrhiad is about myrrh and it is a glorious example of that resinous note. There are three other notes to go along with the myrrh and they are vanilla, licorice and black tea absolute. It is the black tea absolute that was the real revelation in Myrrhiad for me. It had an intensely animalic character to go with the more traditional tea note usually encountered. These four notes rise together to create the best of Huitieme Art Parfums, so far.
One of the things about Myrrhiad that is so appealing to me is that there is no bright overture before the deeper notes arrive. No, Myrrhiad starts deep and stays that way and that helps make it really nice in colder weather. The myrrh is the first thing that I picked up upon spraying Myrrhiad on my skin and it is sweet, spicy, and resinous. Next up is the Black Tea Absolute and at first it comes off like leather before tea makes itself known. The myrrh and the black tea absolute together are perfect partners and I found myself sniffing myself over and over during the early going when I wore Myrrhiad. Licorice and vanilla make up the base and they add some sweetness and some herbal quality to the final development.
Myrrhiad has above average longevity and average sillage.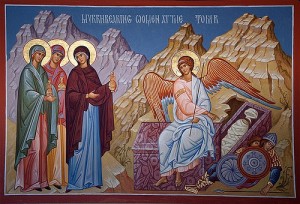 If the original set of Huitieme Art Parfums were sketches which showed the potential of new extracts; Myrrhiad is a fully fleshed out piece of fragrant art. M Guillaume uses the black tea absolute to fill in the lines of this sketch and leaves the senses fully satisfied.
Disclosure: This review was based on a sample of Myrrhiad provided by Fragrance and Art.
We have a draw for five samples of Myrrhiad courtesy of Fragrance and Art. To be eligible visit the site and check out the entire Huitieme Art Parfums collection and then come back and leave a comment on which is your favorite. Draw will end on November 12, 2011.
Your vote will count twice if you like Fragrance and Art on Facebook http://www.facebook.com/pages/Fragrance-Art/278164548882385 who are carrying some beautiful and hard to find brands.
We announce the winners only on site and on our Facebook page, so Like Cafleurebon and use our RSS option…or your dream prize will be just spilt perfume
–Mark Behnke, Managing Editor
EIC Notes: In my interview with Pierre Guillaume the concept is called Phyto Perfumery Mark listed M. Guillaume as Perfumer of the Year 2010 and named Manguier Metisse (aka Mango Matisse) as one of his top 25 fragrances