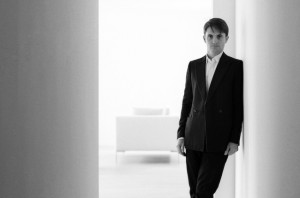 My candidate for most underrated perfume house is Heeley. When I think that James Heeley has probably made fragrances which would reside in my top 5; incense, iris, leather, patchouli, and marine aquatic categories (Cardinal, Iris de Nuit, Cuir Pleine Fleur, Hippie Rose, and Sel Marin) plus the rest of the line is no slouch that always makes me interested in what comes next. In the case of Heeley it is three new fragrances in extrait strength. Mr. Heeley has only previously worked with Eau de Parfum strength compositions and those have a clear strong sense of architecture in their form. With the extraits I was curious if there would be a softening of that spine and a bit more malleability within these new releases. If anything Agarwoud, L'Amandiere, and Bubblegum Chic do show Mr. Heeley can work in a different style.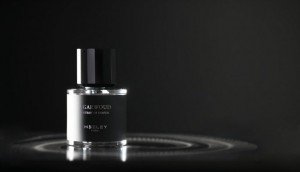 If we are all bored with oud it is because perfumers trot it out in the same form over and over. It is only recently that the best perfumers have striven to understand the note and try to find a different way to present it in a fragrance. If I told you two of the ingredients in Agarwoud were oud and rose I would forgive you for covering your mouth while you yawned. If I sprayed Agarwoud on you without telling you what it was called I believe your first impression would not be to tell me that it was an oud-rose blend. The reason is because Mr. Heeley uses two excellent sources of his agarwood from Laos and Vietnam. With those up front that combination takes the slightly floral Laotian oud and the slightly animalic Vietnamese oud and bonds them with a wisp of incense to create something that should be hard and unyielding, which is instead soft and inviting. The rose combines with this in the softest way almost as an intruder. All of a sudden the rose is there and it is followed by a warm cuddly version of amber. Often we talk about oud fragrances as pushy even brutish in manner; Agarwoud is instead as friendly as a puppy and as genial to have around.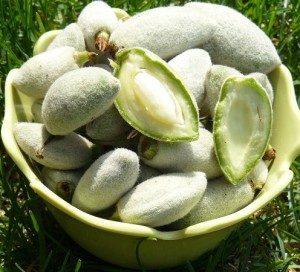 Based on the press release the one I was most excited to try was L'Amandiere. Mr. Heeley promised me "A portrait of spring" and the ingredient which he proposed to use to do this was green almond. I am a particular fan of almond in fragrance the green nuttiness of it when used properly can be very complex and depending on the complimentary notes around it an excellent foundation to create a fragrance. For L'Amandiere he surrounds the almond note with many of the traditional spring floral notes and the almond transforms the pedestrian into something original. Hyacinth and tileul are the bellwethers of L'Amandiere as their delicate floral quality open things up with an airy quality. The almond note picks up the lime facets of the tileul and then ramps up the intensity of L'Amandiere as jasmine comes in. The contrasting raw nutty aspect of almond up against the slightly indolic jasmine creates a fascinating give-and-take throughout the middle part of the development. Rose and vetiver finish this off with a strongly floral flourish paired with a grassy grounding. L'Amandiere is indeed a portrait of a sunny day in May.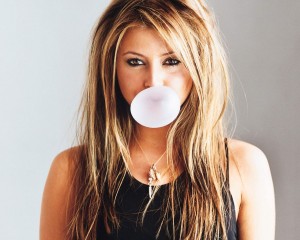 Bubblegum Chic? I'm sorry the name makes me giggle every time I look at it. When you see that as the title of a fragrance what would you expect? The fragrance version of a teenage girl chomping and snapping on gum in a couture dress? Of all of the mysteries I might wonder at, how perfumers come up with names like Bubblegum Chic when it does not describe the perfume in the bottle; well maybe chic does. Mr. Heeley wanted to make an intense jasmine and he succeeds by taking a full shot of jasmine sambac and an equal share of tuberose and unleashing a white flower whirlwind as these two notes swirl around each other in an increasing vortex. Mr. Heeley allows their intensity to intersect and create a synergy that takes both jasmine and tuberose and creates a metamorphosis into an almost new white flower accord. One caution if you are white flower averse run away this is not for you. The final note in this simple fragrance is a clean white musk which almost acts as palate cleanser to bring you down slowly from the storm and keep you from ending up in Oz. Bubblegum? Naah! Chic? Oh yeah!
All three extraits have overnight longevity and below average sillage; they are very close wearing skin scents.
For those who want something different and soft in an oud, green, or white flower fragrance these three extraits are must tries. If you want to see the potential inherent in these three forms let Mr. Heeley show you that deceptively simple can lead to softly complex.
Disclosure: This review was based on samples provided by MiN New York
Thanks to our friends at MiN New York we have a draw for a sample set of all three Heeley Extraits de Parfum. To be eligible to win leave a comment naming your favorite Heeley fragrance or check out the MiN website and say which one you might think would be your favorite. The draw will close on June 13, 2012 and we will choose one winner via random.org.
We announce the winners only on site and on our Facebook page, so Like Cafleurebon and use our RSS option…or your dream prize will be just spilt perfume.
-Mark Behnke, Managing Editor