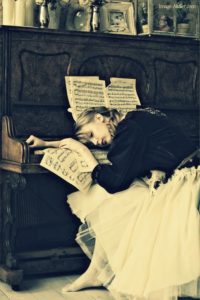 Atelier.com
"Anticipation lifted within her like the fragrance of a garden under the rain. She sat at the piano, touching the keys. "Ready?"
He smiled. "Play." ― Marie Rutkoski, The Winner's Kiss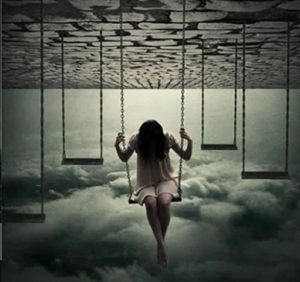 I lived in the Pacific Northwest for 10 years. I know the feel of that country intuitively, like being able to navigate an old house in the dark. Washington State is like putting Northern California, New Orleans, and London in a blender, and then tie-dye-ing the result in every shade of grey imaginable. It's a difficult place to capture in scent – so many competing olfactory images: do you go for the dry timber feel of the forests, the endless rain, or the mossy spookiness?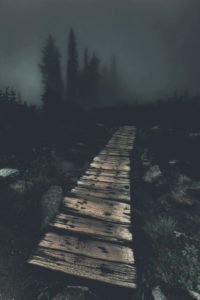 Forest Mount Rainier Washinton State (digitalized)
Original Photo by Alfonso Palacios on Fivehundredpx
Shelley Waddington of En Voyage Parfums captures that elusive Northwest vibe in her latest from the Odyssey series of perfumes, entitled Rainmaker. A perfume that embodies a dense labyrinth of brooding wet sidewalks and mossy moodiness. Rainmaker is listed as "a woody amber chypre" scent, and woodiness is definitely on display in Rainmaker, but there's some undergrowth here too: a dank, dark greenery undulates through it.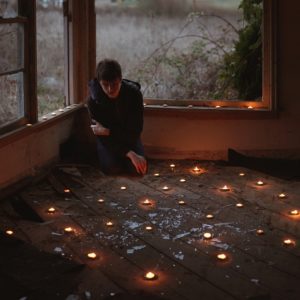 Electric Guest Troubleman
The top notes are listed as rose leaf, silver pine tips and wild citrus. This is an unexpected opening trio, but it sets the table perfectly. There's a near baroque undertone to the opening of Rainmaker. The rose and wild citrus combine into olfactory calliope music, with the silver pine tips providing an airy, almost spiked counterpoint. If this perfume were a movie, the opening would be a camera moving slowly through an old wooden house, with dust motes and muted sunlight being swallowed whole by lengthening shadow. The heart of Rainmaker turns this odd, minor-key opening into a more peaceful key, but still one punctured in several places by iris and patchouli, so the dreamy, heavy-lidded feel continues on. There's also a very finely-etched filament of incense somewhere here, but the heart is about the dolorous iris and dusty, boarded-up attic patchouli notes. You can almost hear the castors on creaking, faded chairs squeaking throughout the house as you wear Rainmaker.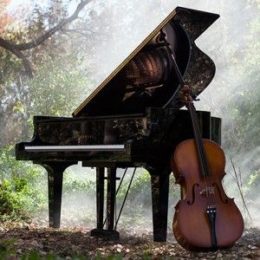 Thepianoguys.com
The drydown is where the true heart of the Northwest resides in this scent: amber, oakmoss and dry, dry redwood and cedar come to the fore and this is where the bright, newly-married couple take up residence in that old house. Fresh new planks of flooring are laid down, and the leftover wood is made into cedar chests to house their newlywed keepsakes. There is age, and silence and then hope embedded in this scent, and fans who know Shelley Waddington's style will recognize the shift immediately.
No one in today's indie scene can shift moods so quickly and wryly as Shelley. There is always a plot to follow in En Voyage perfumes, and Rainmaker is no exception. Rainmaker beguiles with hints of ancient logs buried half in the earth, and its final message that in daylight comes a warm and radiant new dawn, dappled in raindrops.
Notes: Rose Leaf, Silver Pine Tips, Wild Citrus, Incense, Patchouli, Iris, Rhododendron, Mossy Rain Forest Notes of Cedar, Fir, Redwood Needles, Petrichor, Oakmoss and Amber
Disclosure: I receive my sample from En Voyage Opinions my own
Pam Barr, Senior Contributor
Art Director: Michelyn Camen EIC, when I read Pam's review I heard piano music and thought of the quote from The Winner's Kiss, a book I just finished reading fit the tone.
Editor's Note: The Odyssey Collection has been reviewed extensively on our site. Makeda was our first En Voyage Perfumes review in 2010 and I had the honor of naming the fragrance and suggesting that it be dedicated to the true name of the biblical Queen of Sheba. Peche Noir followed in 2010. Others include Nectar d'Iles and Vents Ardent Former editor John Reasinger and Former Contributor Donna Hathaway named L'Hombre and Lorelei, and Tama Blough reviewed Tagetes Shelley Waddington was named CaFleureBon Rising Star 2011 and continues to surprise and shine. –Michelyn Camen, Editor in Chief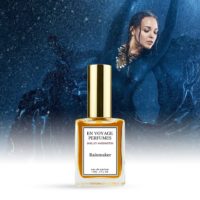 Thanks to Shelley Waddington, we have a worldwide draw for .05 oz of Rainmaker for a registered reader. To be eligible, please leave a comment with what you enjoyed about Pam's review and if you have a favorite En Voyage Perfume Draw closes 5/23/2016
We announce the winners only on site and on our Facebook page, so Like Cafleurebon and use our RSS option…or your dream prize will be just spilled perfume