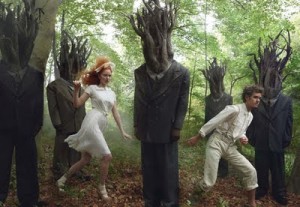 Francois Demachy since becoming responsible for the Christian Dior Fragrance fortunes has been batting about .500. For every success there is something less successful. For every Patchouli Imperial or Grand Bal there is the whole Miss Dior debacle. So when the near simultaneous news of Eau Sauvage Parfum and La Collection Privee Oud Ispahan was received I was again expecting Dior and M. Demachy to go 1-for-2. On that score I was right but which one I thought would be the hit and which one the miss, well there I was not quite right.
The original Eau Sauvage created by Edmond Roudnitska in 1966 is a landmark fragrance by one of our greatest olfactive artists. Dior has felt the need to update this in the past and 2007's Fraicheur Cuir was light years better than 1984's Extreme. Even so both of these felt unworthy of being called Eau Sauvage as they did not come close to the original, mainly because they were trying to shoehorn things into the Eau Sauvage architecture that either sort of worked or didn't at all.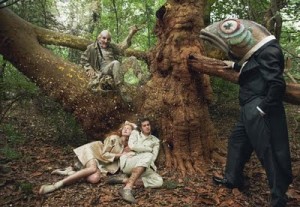 Eau Sauvage Parfum was interesting, to me, because my regular readers know how interested I am in Parfum strength versions of existing fragrances. The trepidation here was I was having trouble figuring out how M. Demachy would do this without making it cloying and dense. Heck this isn't really a Parfum it is an Eau de Parfum. What he chose to do was not to create on the Roudnitska framework but instead to make his vision of what an Eau Sauvage Parfum should be and it is very good.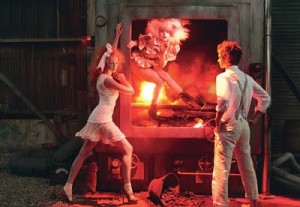 Eau Sauvage Parfum is at heart very simple; citrus on top, myrrh in the middle and vetiver on the bottom construction. That description is purposefully simplistic because M. Demachy only adds a few grace notes but they keep the focus on the central triptych and allow for them to move effortlessly through their paces. At the opening bergamot and lime are what is shared with Eau Sauvage and they last only for a short while before the sweetness of the myrrh rises off my skin. The myrrh enveloped me like a resinous force field and seemed to shimmer around me. A little vanilla takes this even sweeter which makes the vetiver's arrival even more of an orthogonal note than it would have been. As the natural woodiness of the vetiver mingles with the last remains of the myrrh the idea this would be unworthy of being called Eau Sauvage has also dissipated.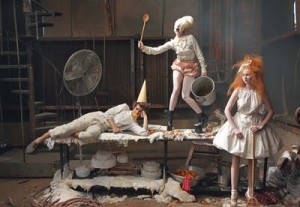 I have been a big fan of the La Collection Privee fragrances but Oud Ispahan was the first one which I know I won't have any trouble not adding to my collection. The main reason is it is a very well-constructed oud and rose fragrance but there are many good versions of that combination and surprisingly M. Demachy did not elevate Oud Ispahan out of the crowd. If you are a fan of rose and oud fragrances Oud Ispahan is a very good example. If you already have two or three of the classic rose and oud fragrances out there I'm not sure there is something about Oud Ispahan which should make you want to add this.
Eau Sauvage Parfum has above average longevity and average sillage.
Oud Ispahan has way above average longevity and above average sillage.
Expectations can confound you as I definitely expected one of these to end up in my collection it just wasn't Eau Sauvage Parfum to be the one I expected to covet.
Disclosure: This review was based on decants purchased from Surrender to Chance.
–Mark Behnke, Managing Editor