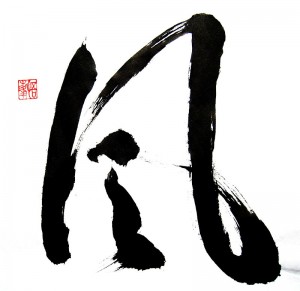 Every time I am at a trade show the best part of it is when I find a something completely new to me. That moment of discovery is where the magic is. At the most recent Elements Showcase that bit of serendipity occurred midway through the first day as I approached the Di Ser Eau de Parfums booth. What was there was a display of ten fragrances completely unknown to me and I'm guessing the rest of the attendees as well. The perfumer, and founder, behind the counter, Yasuyuki Shinohara, took me through the fragrances. There was a pair based on Wood, Kyara and Sasora. Sasora's mix of yuzu and hinoki was the most intriguing of this pair. There is a four fragrance collection based on Goddesses, Diana, Iris, Lucia and Muse. Muse's mix of rose, jasmine, and frankincense was my favorite here. The final four are part of the Elements collection which represent the traditional Japanese Elements of Tsuki, Mizu, Taiyo, and Kaze ( Moon, Water, Sun, and Wind, respectively). It is here where this collection really took off for me. On my first, of many, visits it was Tsuki's green geranium that captivated. The next time it was Mizu which combined jasmine and boronia. Later on Taiyo's classic mix of rose, jasmine and sandalwood caught my attention. On every visit the one that really fascinated me was Kaze. There was not one visit where I didn't spray this because it was just so interesting.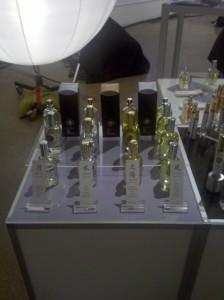 Of the entire collection there are two things which need to be mentioned. First Shinohara-san uses only natural ingredients and if you think you know what a Japanese fragrance smells like this collection will surprise you. Other western perfumers have made a point of designing for the Japanese market and what they tell us is this market wants clean definitive lines and simple constructions. The entire Di Ser collection flies in the face of that. If I gave these to almost any perfumista blind and asked what the country of origin was, I expect Japan would be far down the list of guesses. That Di Ser has thrived for 12 years in Japan makes me think the conventional wisdom is not as smart as it seems. Kaze is a good example of that as it uses familiar notes of neroli, petitgrain, and vetiver crossed with Asian influences of shiso and yuzu. Kaze is as bold as the elemental wind it is named after.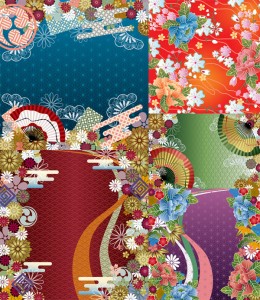 Like the wind Shinohara-san draws you in with that Asian-inspired breeze of yuzu and shiso. The past year has seen yuzu used as a citrus equivalent in a lot of perfumes. In Kaze, Shinohara-san shows what someone truly familiar with the note can do with it as the herbal quality of the shiso contrasts the citrus aspect of yuzu and makes it the brightest I have ever found the note to be in a fragrance. Neroli and petitgrain add a Western flair and the neroli in Kaze is especially beautiful on my skin. With the shiso and yuzu still lingering it felt like an olfactory diplomatic mission. Fragonia and rose continue to increase the intensity of Kaze. The combination of this tea-tree derived essential oil and rose works very well together and is an inspired choice by Shinohara-san. Kaze finally comes to rest on grassy bed of vetiver and it is a lovely sharp version of it.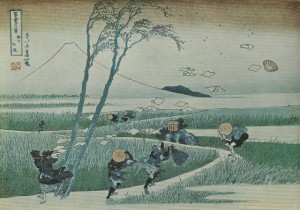 Kaze has average longevity and average sillage.
For those of you who think you know what a Japanese fragrance smells like be prepared to be surprised when you get the chance to sample the Di Ser line of fragrances. All of the elements I want to find in a fragrance line, imagination and complexity, were on display at the Elements Showcase courtesy of Shinohara-san's beautiful compositions.
Disclosure: This review was based on samples provided by Di Ser at the Elements Showcase.
–Mark Behnke, Managing Editor