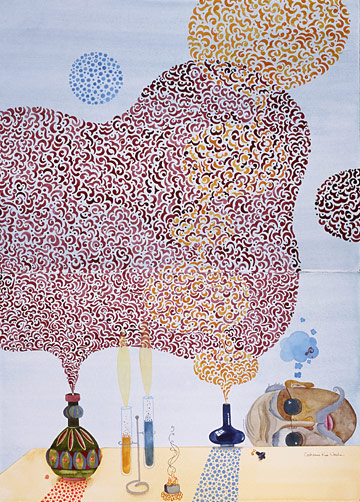 As a diehard perfumista, I've speculated endlessly about the "why" question. Why, pray tell, do I love scent so much?
Among the many reasons I've considered, one of my favorites is the idea that the greatest beauties are things we cannot see. It's the thought that unseen beauty is harder for us to perceive, but that it grabs us harder once we sense it. It is the idea that beauty itself has some kind of hold on us, and that the closer we get to this almost nonexistent abstraction of beauty, the more intensely we are bound.
Perfumistas aren't the only people who feel this. In fact, if anybody senses the unseen beauty more than we do, it is perfumers. It is through their vision – their relentless quest for ultimate beauty – that we, too, are granted vision of the glorious unseen.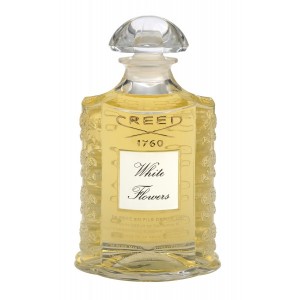 It is thoughts such as these, which are inspired in me by Olivier Creed's latest gift to the fragrant world – one that is called, quite simply, White Flowers.
Among Creed's three recent offerings, referred to as "Royal Exclusives" in America, and the "Royal Collection" in Britain, it is White Flowers that – surprisingly – moved me the most. Original Cologne is just that – a rather original cologne, which I find pleasant and interesting. In contrast, Royal Oud is something of a stretch for Creed, and on the surface is the most interesting member of the trio. It is an excellent mixture of woods, spices, and oud, which is strong even by the standard of older and stouter Creeds. The fact that Royal Oud was given as a gift to that new royal couple, the Duke and Duchess of Cambridge, beloved by the entire world – well, it's hard to get much more romantic than that.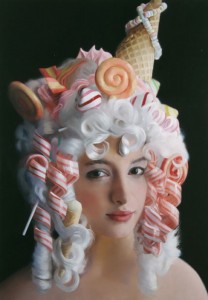 Ah, but that was before I smelled White Flowers.
I love modernity in feminine fragrances, but I don't like the easy kind. You know – the kind that drops candy and sugar and radioactive fruit all over God's green earth and says "Hey sailor! Check it out! I'm not Mitsouko!"
Really. You don't say.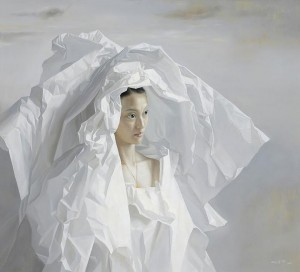 No – I want something that gets modern the hard way. Something that has all the class of the past, but smells new and fresh. Something that is timeless enough to be then, now, and forever after.
When I smell something that reaches that standard, I get a very funny feeling. It's like a good spookiness. Maybe it's sensual – or maybe it's even spiritual. Whatever it is, I got it in a HUGE way when I first smelled White Flowers. In fact, the image of beautiful women in white, surrounded by clean, cool breeze and radiant sunshine, was so powerful, that it was beyond earthly – it was truly angelic.
It was only later that I learned this was precisely the image of beauty that Olivier Creed had sought to convey…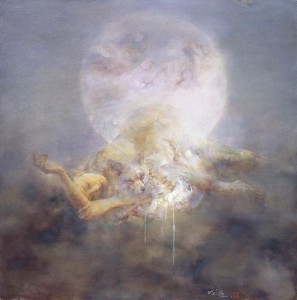 "A house in the clouds, a spiritual abode away from earth's cares, an afterlife paradise of flowers, fruit and spices and a vision of a world beyond our own inspire master perfumer Olivier CREED in Paris to create White Flowers, new in the Royal Exclusives collection of fine fragrances and bottles collectible as art. Olivier CREED uses hand-picked ingredients of this world to imagine a world that is beyond. Serene and composed, White Flowers is a voyage into spirit and dream. It is entrée to a new realm where flower petals sigh underfoot and worldly concerns dissolve in a fragrant mist."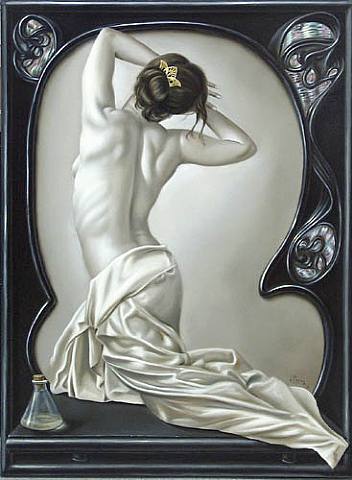 Say what one will about Creed – as the boys on the boards fight over this obscure date in Creed's history, or that particular note in Creed's drydown. There can be no argument that Olivier Creed has composed one of his finest and most beautiful feminines in White Flowers, conveying precisely the vision he himself beheld.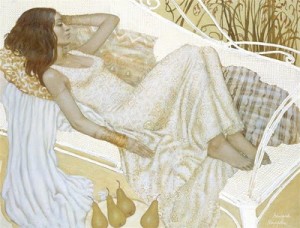 While I can only compare brief moments and individual notes with Chanel's joyous no. 5 Eau Première, there is a freshness of style that brings Jacque Polge's wonderful modernization of Beaux's great classic to mind. There is also a seamless quality to the topnotes and heart, which contributes immensely to the overall feeling of ethereal and unearthly beauty. It is a flower that smells singlular, powerful, and fresh, but incredibly natural as well. The freshness never steps over the line into something unwelcome. A touch of moisture adds naturalness, but never makes the fragrance damp, musty, or rosy. The opening has all the beauty of Olivia Giacobetti's En Passant, but yet it offers something different – something that is less about spring, and more about something else – something out there beyond the very idea of seasons.\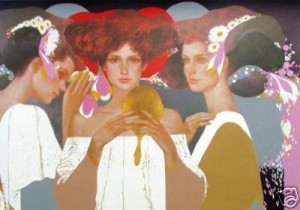 As the fragrance develops, jasmine and rose come to the fore, gently introducing a more sensuous theme. The scent as a whole, thankfully, stays on course. The fresh aspects remain, and in perfect proportion. Overall, there is a very harmonic feeling – one that never leaves. It is these heart notes that dominate the sillage, providing occasional wisps of extraordinary fragrance. These wisps echo some of the older and more ornate Creeds, such as Fleurs de Bulgarie. They tantalize like glimmers of gold – like dewdrops reflecting the sun among the white flowers.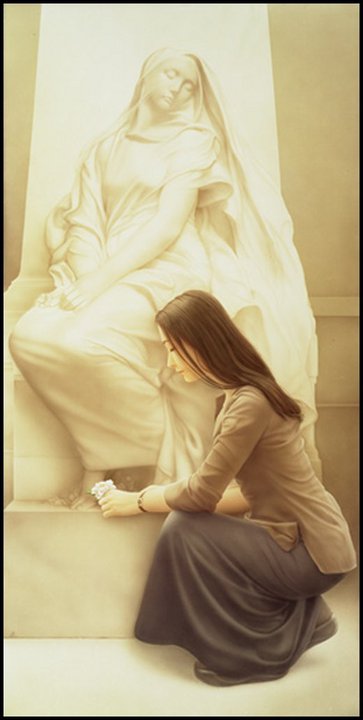 As White Flowers fades away, it never loses the central vision of white floral beauty. It merely segues into a soft woody floral base which is quite wonderful and classic Creed. Even the freshness and moisture manage to stay with the fragrance the entire time, maintaining an illusion of a fertile, verdant, heavenly garden. The image of feminine angelic beauty is never lost – it simply fades away with all the poignancy of laughter on the wind. Sitting here now, as White Flowers fades away on my skin, its vanishing beauty reassures me. It lets me know that this wonderful fragrance – together with all the other beauties of the universe – will somehow last for all time, even after they seem to be gone.
–Neil Sternberg, Contributor
Editor's Note: She cannot fade, though thou hast not thy bliss,
For ever wilt thou love, and she be fair" – John Keats (an Ode to a Grecian Urn)
Art direction: Michelyn Camen Editor-In Chief