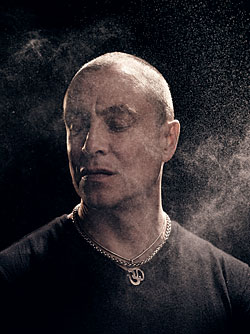 Photo by Peter Yang

Vanilla! That one word is the perfumista equivalent of "Boo!" Say you have a new vanilla fragrance and watch the fragrance fanatic start looking for a way to run. I'm betting a few of you have already put your hand over the mouse ready to click away from this review. Don't do it because for his latest fragrance Christopher Brosius has created a vanilla fragrance that smells like something unearthed from an ancient treasure chest . If that image doesn't convince you that the new CB I Hate Perfume #205 7 Billion Hearts is not your typical vanilla fragrance then go ahead and move along there is nothing to see here.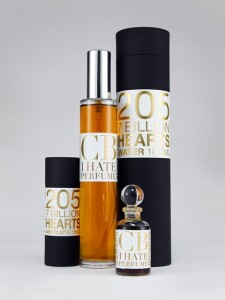 Still here? 7 Billion Hearts is part of Mr. Brosius' Reinvention Series wherein he looks to reinvent the history of perfumes. This series contains some of my favorites by Mr. Brosius like Tea/Rose, Violet Empire, and Patchouli Empire. Just look at that list and you see three of the most used, and misused, notes in perfume in rose, violet, and patchouli. With 7 Billion Hearts Mr. Brosius adds vanilla to his list of reinventions.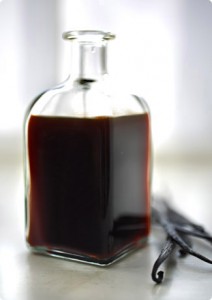 What makes this vanilla so different and what makes it so unique is that this fragrance never really turns sweet. Even when the source of vanilla is the greener vanilla orchid, the vanilla always conveys a sweet quality. In 7 Billion Hearts this is the vanilla of vanilla extract. If you've ever cooked with vanilla extract you will have an idea of what 7 Billion Hearts smells like. What Mr. Brosius does is to take that concentrated vanilla and swathe it in resins which serve to accentuate not the common sweet character but the much more uncommon smoky character.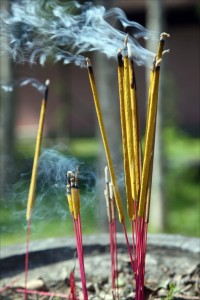 The opening of 7 Billion Hearts is the concentrated quality of vanilla absolute. It is intense and in that intensity any hint of sweetness is washed away. There is a bit of bite like with vanilla absolute as the very early going can feel a bit much if you're not ready for it. The first time I wore it 7 Billion Hearts almost made me run. The second time I was ready for it and I really appreciated it all the more. Then like swirls of smoke a veritable resin-a-palooza takes place. It seems like every resin in Mr Brosius' organ made it into 7 Billion Hearts and each one interacts with the vanilla concentrate differently. It is this resinous riot that imparts a sense of age upon 7 Billion Hearts making it seem hundreds of years old instead of months. It is an incredible gorgeous illusion.
7 Billion Hearts seems to last for 7 billion minutes because I sprayed some on Friday morning and it stayed with me until Saturday afternoon. I also got a lot of comment upon it and that means the sillage is more than I thought it was too.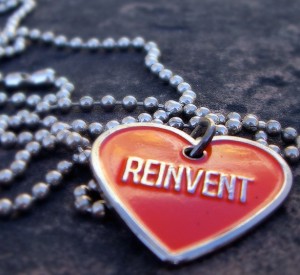 I love Mr. Brosius' ability to create fragrant landscapes and scent memories but this Reinvention Series is really turning into a special corner of the CB I Hate Perfume family because with each of these fragrances Mr. Brosius allows me to learn something entirely different about a note I thought I knew everything about. If when I say "Vanilla!" you want to run away, trust me when I say "7 Billion Hearts!" you want to come running for a unique olfactory experience.
Disclosure: This review was based on a preview sample provided by CB I Hate Perfume.
For those who want the chance to try this out we have one 2mL sample of 7 Billion Hearts to giveaway courtesy of CB I Hate Perfume. To be eligible name a note that makes you run away or name your favorite CB I Hate Perfume fragrance. We will draw one winner on February 26, 2012 via random.org.
We announce the winners only on site and on our Facebook page, so Like Cafleurebon and use our RSS option…or your dream prize will be just spilt perfume.
–Mark Behnke, Managing Editor