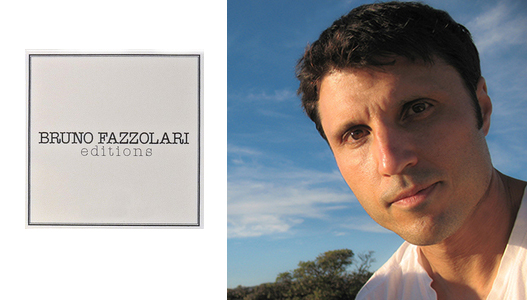 Bruno Fazzolari
A new perfume from Fine artist and iconoclastic perfumer Bruno Fazzolari is always a cause for celebration in my opinion. His releases are always left-of-center, "definitely did NOT see that coming" compositions, and he's one of the few perfumers going who you can always count on to bring something unique to the field. His prior release, Room 237, was a mildewy, spooky, creepy take on a haunted suite from the movie, The Shining – specifically the shower curtain behind which a ghost of a murdered woman lay.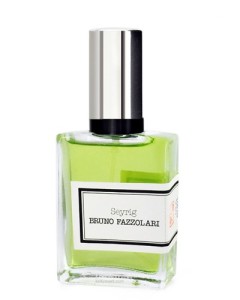 Seyrig
Bruno's latest release, Seyrig, draws its inspiration from the monster aldehydic scents from the 60's and 70's, and it pulls no punches. It's got profound sillage, and well above-average longevity. I wore it to an art gallery exhibit recently, and Seyrig happily floated about forehead-high between me and a group of three other people. This is a perfume that will follow you anywhere. Its longevity will stagger you as well; you could measure it in days rather than hours – on my skin it will still viable after breakfast of Day 2.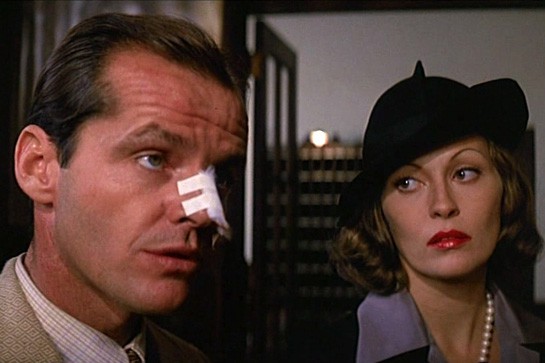 Jack Nicholson and Faye Dunaway in Roman Polanski's Chinatown 1974
Seyrig opens as an enormous, lush and bright scent with swooning aldehydes draped over rose de mai absolute and paired with a gorgeous red mandarin note. But this bright, happy Seyrig  beginning is deceptive. The aldehydes are profoundly soapy and plush, turning the rose de mai note in the top into a restrained, proper floral worn by a woman with a past. She sits across from you, in pearls and an perfectly tailored ensemble, but there are shadows under her eyes and her cheekbones are still a little too sharp for her makeup. Bruno Fazzolari has said that the cinematic inspiration for Seyrig were movies starring Faye Dunaway such as Bonnie and Clyde and  Chinatown. The inspiration comes through expertly in how Seyrig continually presents as a bright, feminine floral which is always being tugged at by something deeper and darker that won't go away.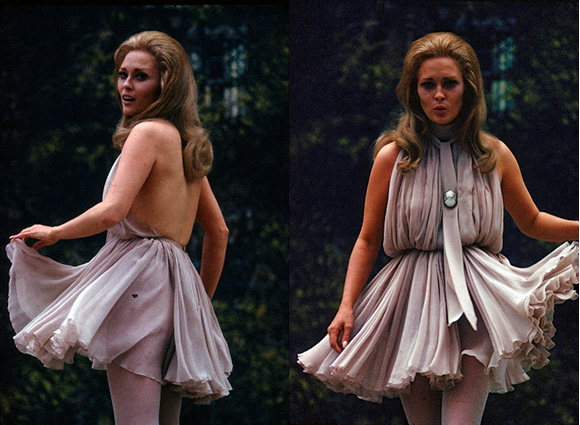 Faye Dunaway  late 1960s  during a break from filming The Thomas Crown Affair
The dark reminder of the red mandarin note in the top continues on in the heart by the ylang ylang absolute. The second act of Seyrig revolves around a lilac-bright syringa accord paired with muguet. Faye Dunaway couldn't distract you earlier with the aldehydic overload, so here she's employing her  feminine charms to keep you from asking questions. But the ylang ylang absolute brings the traditional innocence of the lilac/syringa accord down to earth quickly. Those cheekbones aren't as high as they were when you first met.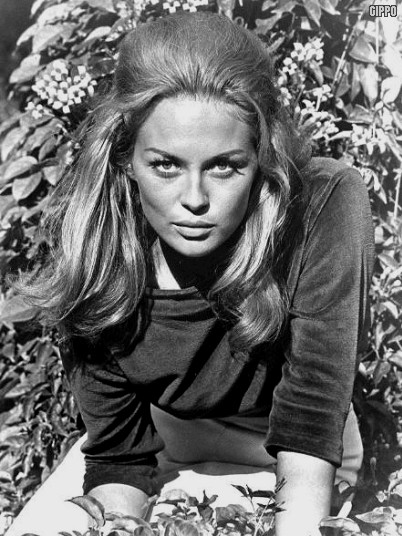 Faye Dunaway off set during  the filming of Chinatown
From here on out, there's no pretense left. The drydown on Seyrig is all about digging up the dirt: there's oakmoss, and orris butter and musks. Something got buried out in the forest or under the concrete path leading up to Faye Dunaway's door and she can't take another step without thinking about it.  Seyrig isn't so much a perfume as an unravelling, hesitant confession, a slow unburdening of a dark and shadowed past for which your skin is the confessional. From the bright, overly-talkative aldehydes and precious rose de mai absolute in the top, all the way down to the damp green moss and dolorous orris at the end, Seyrig has secrets it's trying to hide but can't.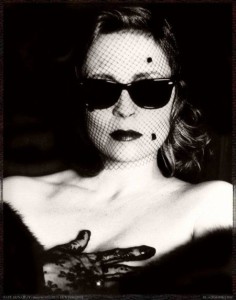 Faye Dunaway Helmut Newton 1987 for Vanity Fair
Bruno Fazzolari is one of the most unique perfumers I've had the chance to sample – his ideas are so pointed and angular, but always fully realized and completely unapologetic in their execution. It's so much fun to wear perfumes that make such intense statements instead of propping up a genre. You never know where he may be going with his work, but somehow he marries his idiosyncratic inspirations to wonderful, wearable and weird fragrances that manage to be both technically sound and filled with a tonal perspective that is his alone.
Notes: Aldehydes, rose de mai absolute, red mandarin, ylang ylang absolute, syringa accord, muguet, orris butter, oakmoss, musks, radical chic
Pam Barr, Senior Contributor
Disclaimer: I received my sample from Bruno Fazzolari
Editor's Note Syringa cannot be extracted so creating this accord is an artistic feat; I chose to use images of the striking mutable beauty of our lady of the chiseled cheekbones Faye Dunaway
Thanks to Bruno Fazzolari and Twisted Lily, we have a US-only draw for four registered readers as follow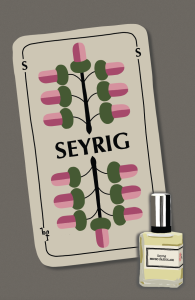 From Bruno we have of a limited edition pring commemorating the launch of Seyrig and a generous sample.
From our Friends at Twisted Lily we have 3 samples for three winners
To be eligible, please leave a comment with why you would like to try Seyrig, if you have a favorite Bruno Fazzolari perfume and your favorite vintage 60s or 70s fragrance. Draw closes 9/27/2015
We announce the winners on our site and on our Facebook page, so Like Cafleurebon and use our RSS option…or your dream prize will be just spilled perfume.