Bond No.9 has added two more scents to their "I Love NY" line. These are the sixth and seventh fragrances in a line that will eventually number fifteen. A joint project with the NY State Department of Tourism, Bond has made some decidedly good fragrances with this line. Many of our perfumista brothers and sisters roll their eyes, sigh and say "Really? Two more are out…already?" I am here to tell you that both of these fragrances are worth trying.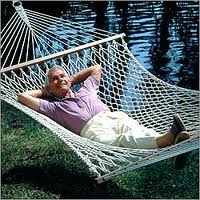 "For Fathers" was available as of June 1st 2012 and is aimed at modern men who exemplify "the swashbuckling male-ness that built and define the Empire State." Easy to wear and easy to love is what the press release says, and I have to say I agree with both. When I think "father" I think of a hardworking man with a no nonsense approach to life. My dad was stern, but loving, yet found it easy to laugh and took each day as it came. My dad (who incidentally was born in Angelica, NY) wore colognes only for "going out" and then things like British Sterling, Canoe and English Leather. He was very unpretentious and down to earth. I think he would have appreciated this scent, as he loved to be outside in the yard and garden and loved anything fresh, green and clean.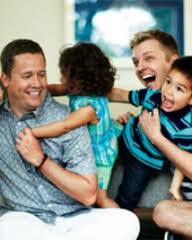 An extremely invigorating opening of zesty fresh lime is surrounded by aromatic basil and coriander leaves. What surrounds you is a vibrant green mist that makes me think of warm shimmering dew on the grass as the sun shines at the beginning of a carefree summer's day. This is much more citric than it is herbal, but the leaves add depth to the watery slightly sour citrus. A dry lavender and subtle sage combination lends an air of elegance, without any pretense. A hint of grapefruit blossom caresses this with a floral edge without sacrificing one iota of its masculinity. As this dries completely, it gets very close to the skin. A simple blend of tree moss, powdery amber and gentle muskiness creates a foundation of strength and virility. From start to finish "For Fathers" is a beautiful olfactory representation of everything a modern dad should be: straight forward, strong (but sensitive) and approachable.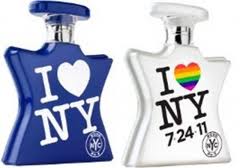 I am not a "father" (unless you count dogs and a cat), but I can say I do enjoy this and will reach for it throughout the summer days to come. A nice heavy complex perfume is wonderful; but sometimes you just want to smell relaxed and casual. "For Fathers" is perfect for these times. Like playing ball with dad in the yard or just horsing around, it's one of those things that make you feel at home. Sillage: good, then closer. Longevity: above average.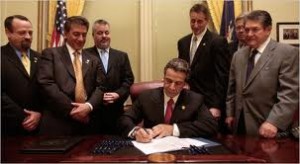 "I Love NY for Marriage Equality" will be available July 1st, and celebrates the passing of the legalization of same sex marriages in the state of New York on July 24, 2011. Honoring this civil rights milestone, its bottle bears the important historic date and a rainbow striped heart. I was denied a marriage license, when seeking one with my fiancée in my small town in PA, in the early nineties. This example of the law catching up with society, after so many years, is beyond wonderful! The perfume Bond No.9 has created is equally as beautiful and amazing, and is my favorite in this line, so far.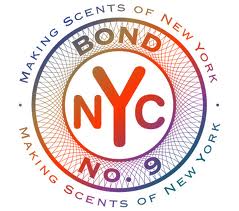 On first spraying "Marriage Equality", and before I could even sniff my wrist, it projected up to my nose. I was practically swooning, before the second spritz, as the aroma of spiced fruits enveloped me. Plum can be "tricky" to capture in perfumes, and it can often come off smelling somewhat saccharine, overpowering and/or sticky. If you are "scared" of plum based perfumes, you do not need to be with this. Here its dark juiciness has been warmed with a velvety nutmeg and complemented superbly with a soft and refreshing mandarin. The floral heart notes (symbolic of a wedding bouquet) are composed of jasmine, rose and ginger lilies. It is floral, but not overly feminine, as the gentle warmth of the lilies blends seamlessly with a creamy jasmine and just the right amount of soft roses. There are flowers here, and they are gorgeous, but the main focus is on love. The exotic incense-like aroma of sandalwood along with resinous golden amber captures love's epic strength and depth, as the addition of cashmere wood adds a touch of sensuality. This smells great from a distance, and even better when you nuzzle in close.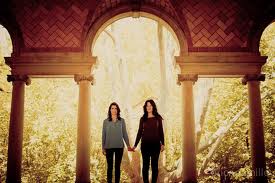 Though "Marriage Equality" is being released in July (often the hottest month of the year), I see it as the perfect scent to wear for an autumn wedding in the park or for a cooler summer evening out. Its blend of fruits, spices, divine flowers and oriental woodiness creates something utterly beyond stereotypical gender roles. Many of my friends and family (male and female, gay and straight) have all smelled this and HAD to know what it was. This is truly something special and, when my generous decant is gone, I will be buying a large bottle. It was created and released in the 21st century, but is timeless like the love and equality it seeks to glorify. I will proudly wear this and, I would be honored to give it as a gift. Sillage: outstanding. Longevity: above average.
Disclosure: Reviews are based on decants sent to me from Bond No.9.
Thanks to Bond No. 9 we have a sample of each of these to giveaway. To be eligible leave a comment telling us which one of these sound more interesting to you or your favorite Bond No. 9. We will draw one winner on June 16, 2012 via random.org.
We announce the winners only on site and on our Facebook page, so Like Cafleurebon and use our RSS option…or your dream prize will be just spilled perfume.
-John Reasinger, Editor