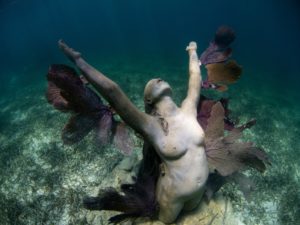 Reclamation, sculpture and photo by Jason deCaires Taylor
Full fathom five thy father lies;
Of his bones are coral made;
Those are pearls that were his eyes:
Nothing of him that doth fade,
But doth suffer a sea-change
Into something rich and strange.
Sea-nymphs hourly ring his knell:
Ding-dong.
Hark! now I hear them—Ding-dong, bell. — Ariel, The Tempest, William Shakespeare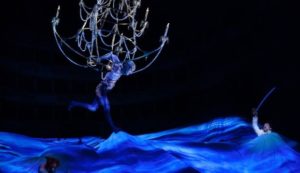 The Tempest, Metropolitan Opera, photo by Nichola Vachon
Breaking through the sea, currents dragging like sirens towards the rocks, a sudden great gasp of air. The crash of darkening surf, of brackened water, moist air under a glowering grey sky, of salt spray, of the ocean in storm. This is the smell of shipwreck. It is also, uncannily, the opening of Fathom V.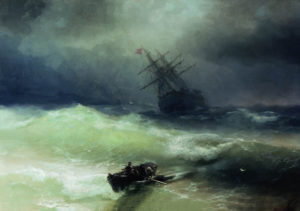 The Tempest by Ivan Aivazosky, 1886
The fifth in Beaufort London's Come Hell or High Water collection Fathom V is based loosely on Shakespeare's great swansong, The Tempest. As the play begins, Prospero, deposed Duke of Milan and now magician, conjures a terrible storm which sinks the ship of his antagonists, forcing them to the isle which is now his dominion.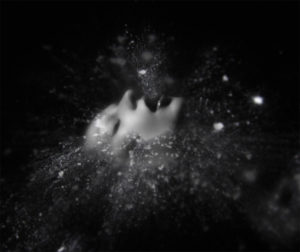 Photo by Federico Bebber
Fathom V opens with radiant violence: a shock of frigid sea of shivering skin. My immediate reaction was a sense memory of being caught in an undertow in the Atlantic as a child. I have never encountered anything in perfumery that conveys so emotionally and accurately that first moment of coming up for air in an icy sea.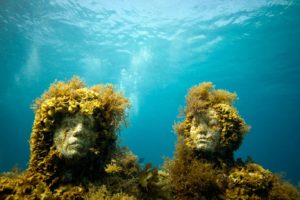 Manchones Reef, sculpture by Jason deCaires Taylor
What emerges in the first few minutes are a potent drowned lily, simultaneously watery and fleshy, surfacing with indefinable, camphorous aquatic notes from which calone is absent. These elements begin to give way in the first stages of Fathom V's development to mossy, deep green notes but return in waves throughout the perfume's development. Stepping back and smelling Fathom V at this point is akin to watching waves breaking in the shoals; their force diminishes but remind again of their turbulent origins.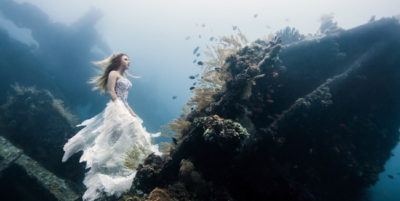 Photo by Benjamin von Wong
Shakespeare's Caliban and the plotters aboard the wrecked ship represent the muddy, baser elements of humanity, while the young couple Ferdinand and Miranda, who find tenderness amidst tragedy, show the redemptive path of love. Ariel, the spirit from whose song the perfume takes its name, becomes the unlikely reminder of the need for earthly compassion. Like its namesake, Fathom V contrasts dark and light elements. Fathom V combines its early saturated notes of freezing water and damp air with above-ground scents of wild nature and humanity. Where there is chill from the lily and aquatic notes, there is also warmth from pepper and cumin as the perfume expands. Where there is sea salt, there are the ground aromas of leaves and roots in the perfume's middle stages.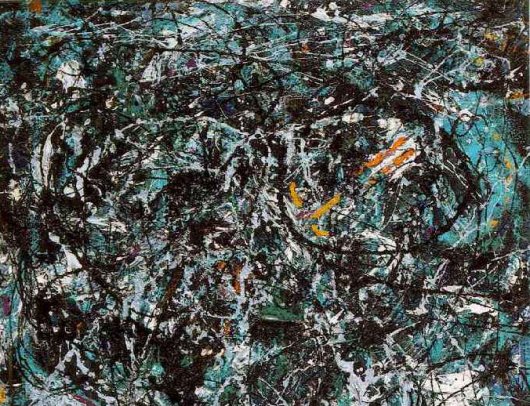 Full Fathom V by Jackson Pollock, 1947
In the next few minutes, a surprisingly human earthiness cuts through the bracing oceanic notes of the opening. The sunless green that emerges in the next few minutes is the living moss of the ocean's floor, murky, velvety, tactile. In the middle stages, the contrasting elements in the perfume begin to merge, the changing movements of the sea. Moss and a very subtle vetiver create a dark green note that eddies around the lily and aquatic notes, like the menacing shadows of sea grass beneath the glass of the water's surface. The lily note sings plaintively above their shadowy depths like Ariel's song, its corporeal fleshiness warmed by the sweat of cumin.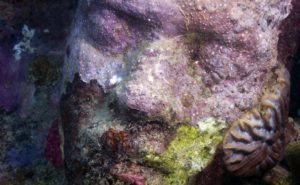 Sculpture and photo by Jason deCaires Taylor
While The Tempest begins turbulently, it is a tale of metamorphosis and redemption, where opposing forces reconcile and magic is abandoned for prosaic human existence. While revenge is his initial motive, Prospero changes course. Aided by the spirit he keeps captive, Ariel, Prospero transforms from avenger to pardoner, from wizard to a man reconciled with his mortality. Ariel is returned to the air; Caliban to the earth where at last he becomes master of his island. The mariners retreat to the sea to carry them home, where as Prospero knows, every third thought will plot his death.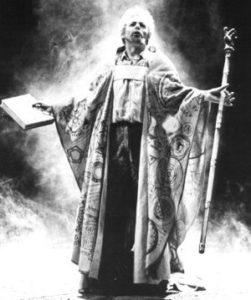 Derek Jacobi as Prospero, photo Royal Shakespeare Company
The fathoms of the ocean wherein lie the wreckage of Prospero's past give way to the fathoms of the earth, in which Prospero, breaking with enchantment, pledges to bury his magic.
But this rough magic
I here abjure, and when I have required
Some heavenly music, which even now I do,
To work mine end upon their senses that
This airy charm is for, I'll break my staff,
Bury it certain fathoms in the earth,
And deeper than did ever plummet sound
I'll drown my book.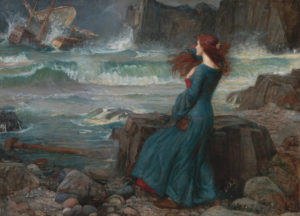 Miranda The Tempest by John William Waterhouse, 1916
In its final stages, the oceanic notes of Fathom V recede like waves at low tide. While its coldness remains an undercurrent, its dominant notes transform from the ferocity of their opening into a gentler fragrance of mossy, leafy florals over which muted salt and spice hover like a misted sun. Our revels now are ended.
Notes: earth, green leaves, aquatic notes, cumin, lily, black pepper, vetiver, moss, salt. Exceptional longevity and sillage.
–– Lauryn Beer, Editor
Disclosure: I received my sample from Twisted Lily Fragrance Boutique and Apothecary. Thank you.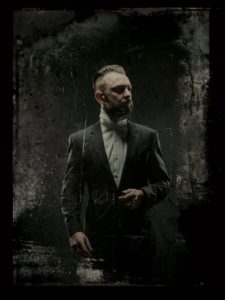 Leo Crabtree is the founder of Beaufort London draws his inspiration from Britian's Nautical History
Editor's Note: A Fathom is a unit of length equal to six feet, chiefly used in reference to the depth of water, connoting six feet under. Fathom V was our Best of Show for new fragrance at the Tranoi Parfums NY Exhibition. You can read our reviews of Vi et Armis here and 1805 Tonnere here.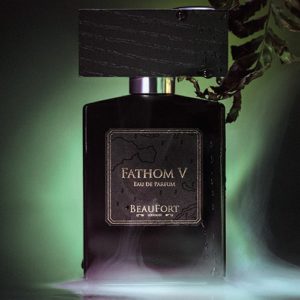 Fathom V, photo Beaufort London
Thanks to the generosity of Leo Crabtree of Beaufort London, we have a 50 ml bottle of Fathom V for one registered reader in the US, EU and Canada or thanks to Twisted Lily for our US readers, a sampler of all five fragrances Vi et Armis, 1805 Tonnere, Couer de Noir, Ligum Vitae and Fathom V
To be eligible please leave a comment with what appeals to you about Fathom V based on Lauryn's review, if you have ever read or seen The Tempest performed; where you live and your choice of either sampler set or bottle should you win. Draw closes 10/14/2016.
We announce the winners only on site and on our Facebook page, so Like Cafleurebon and use our RSS option…or your dream prize will be just spilled perfume