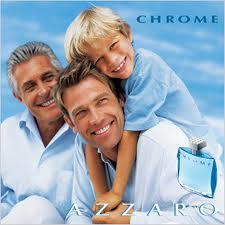 The word "summer", after a perfume's name, tends to make most perfumistas roll their eyes as we have become trained to think of a lighter more "fresh" interpretation of an already released fragrance (or the tenth in such a pattern). Azzaro Paris had, until last year, never released any seasonal flankers for one of their most popular releases ever: 1996's Chrome. Chrome was already a bright and fresh scent that lasted impressively for your typical citrus aromatic pseudo-aquatic, and has been (for the last 17 years) one of the best- selling mainstream colognes on the market. For the record, last year's summer flanker of Chrome left me wanting and not all that impressed. It was a scaled-down sheerer and more translucent version of the original without any of its panache.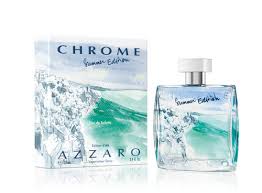 This year's seasonal version has been improved greatly. It comes in a beautifully decorated classic bottle, like its namesake, with an image of the sea, summer sky and Mediterranean shore visible through the paler blue, almost clear, juice. The scent and the bottle match each other perfectly. Where last year's was a more "classic" summery scent (simpler, lighter and not as long lasting), this year's release lies somewhere between the original's well-blended classic clean (yet still manly) scent and a more refreshing "splash" of summer invigoration. Somehow Chrome Summer Edition 2013 manages to coexist in both worlds: it shines and sparkles like summertime but pays all due homage to the original.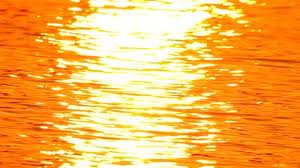 The opening of this is truly uplifting and invigorating. Grapefruit leads a parade of citrus fruits splashing about, playing and shaking off droplets of refreshment. The feeling of surfacing from deep beneath the sea and taking a breath of fresh air is reflected in the mandarin orange, bergamot and citron like the sun dancing on the surface of the ocean. Gone are the familiar slightly sweet yet freshly spiced undertones of Chrome's opening, and instead all you are left with is the bright clarity of airy yet juicy summer fruits.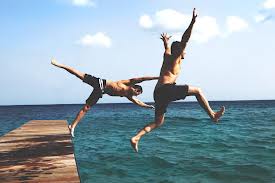 Neroli flowers waft on the marine air, mixed with muted wildflowers, keeping this from being a melon-dripping overdose of calone. The heart of this scent is flowery, without being feminine, yet dry. Chrome Summer Edition 2013 is more of a dip in the waters one sees in classic Chrome ads, as opposed to just sailing on them. Then, while drying in the sun, you relax and breathe in deeply the scent of warm clean air with a touch of mist spraying you from the lapping waves. Where its progenitor had a steely metallic vibe, this has more of reflected olfactory sunshine off the mirror of the sea.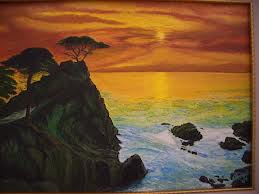 Monterey Pine Seascape by Sandy Harper
About a couple hours or so into wearing this fragrance, it morphs (almost without you realizing it) into something no longer citric or aquatic but uniquely green. Black tea and papyrus add an elegant edge to the cypress and cedar combo. One of the things that made (at least for me) the original so different was the dry down. Here the warmth and woodiness is captured, but more softly. A pinch of patchouli keeps this interesting, not earthy but slightly dusky. The longevity of this "summer" scent is definitely above average. I have actually received more compliments on this AFTER I thought it was gone and could no longer smell it on myself.
Most seasonal flankers that I sniff are pretty unimpressive (or redundant), but I think we need to be careful not to "throw out the baby with the bathwater". Every once in a while a flanker comes along that can surprise you. Chrome Summer Edition 2013 definitely has Chrome DNA but is much more relaxed soft-spoken and reserved. If you are looking for an affordable not run-of-the-mill hot weather scent for yourself or a gift, you could do much worse than this truly outstanding flanker that is a welcoming island in a seemingly endless sea of humdrum oceanic fragrances. Maybe it's me, maybe it's the weather or skin chemistry…but I actually PREFER this flanker to the original-and that's saying something! Sillage: good. Longevity: very good.
Disclosure: Review based on a bottle sent to me by Azzaro Paris.
–John Reasinger, Senior Editor