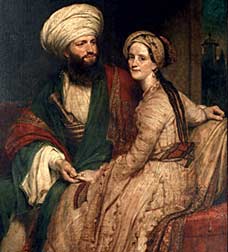 When you go to American colleges the 500 level classes are for graduate students. They indicate the subject matter is suitable for those with an extreme interest in the subject matter. Every once in a while I feel like I am experiencing Perfume 500 courses when a perfumer has created a fragrance which can be admired on a superficial level but if one takes the effort to delve into it there is much more to see than just the surface. There are a handful of perfume houses which seem to aspire to making perfume of this kind and Amouage is one of them. The Creative Director, Christopher Chong, clearly wants the fragrances which carry the Amouage name to be something special and something the most advanced perfumista can enjoy. The latest releases from Amouage, Interlude Man and Interlude Woman, are these special kinds of perfumes I am describing.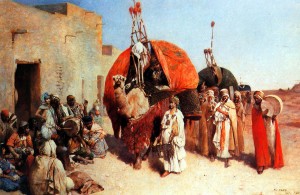 Interlude Man is signed by perfumer Pierre Negrin. M. Negrin, on the surface, has made an oud, incense, and sandalwood fragrance. I know some of you are already thinking isn't every Amouage made up of oud, incense, and sandalwood? The answer is no but some of their most memorable fragrances are made up of that trinity, which is why it might seem that way. Interlude Man is so much more than those three notes. As you let it develop on your skin it takes you on a trip deep into the caravansary as it camps for the night at an oasis.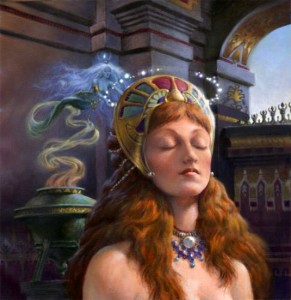 Interlude Man opens with a unique accord made up of pimento berry, oregano, and bergamot. The pimento berry adds a bit of askew sweet to the herbal quality of the oregano. From there the resins come marching in as frankincense, myrrh, amber, and cistus take over the fragrance. What is so nice is the transparent transition as bergamot turns to cistus, oregano turns to amber, and pimento becomes myrrh all surrounded in a swirl of frankincense. These kinds of transitions are what make perfume special as it shows real development and how M. Negrin understands the interstitial spaces between his ingredients. The base repeats this kind of metamorphosis as the frankincense turns to a smoldering oud smoke, amber goes to patchouli, myrrh to leather, and cistus to sandalwood. As simply as I lay out these relationships Interlude Man is more than the simple geometry of Point A to Point B; it is the calculation which turns it from a straight line into something more beautifully circuitous.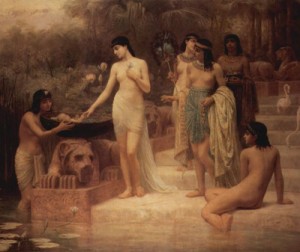 Interlude Woman is a work of incredible intricacy by perfumer Karin Vinchon Spehner. Interlude Woman is the culmination of a path Mme Vinchon Spehner started when she created L'Artisan Parfumeur Coeur de Vetiver Sacre. Mme Vinchon Spehner showed with that particular fragrance she was a magician when it came to using contrasting vectors of notes to coax a new understanding from something previously well understood. Interlude Woman is described by the Amouage press release as a floral chypre but it really is much more an exotic gourmand on my skin. From sweet sticky beginnings you lick your olfactory fingers over a loaded censer before picking up a cup of strong coffee to sip with a bit of vanilla. Interlude Woman lets these orthogonal lines lay down a lattice that creates a fantastic fragrant fabric.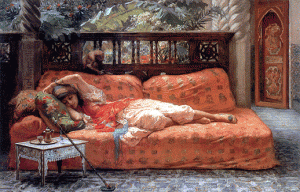 The finger licking good opening of Interlude Woman is made up of a brilliant bergamot joined with a honey drizzled slice of kiwi. The bergamot slices across the honey while the kiwi adds a juicy fruity quality. This is an opening which draws you close with its unusual sweetness. Then a very restrained frankincense first appears and it is joined by a slightly medicinal oud, a bit of rose, and finally a rich black coffee accord. Mme Vinchon Spehner is not so interested in smooth transitions and instead treats the wearer of Interlude Woman to quick pivots. The frankincense which starts off gentle becomes much sharper and as that sharpness washes away the sweetness of the top notes it carries in the oud and coffee to further distance itself from the opening. Only the touch of rose adds any sweet to the middle movement. Then the trick is played in reverse as now sandalwood, vanilla, and amber work to bring the sweet back into ascendancy. The vanilla does most of the heavy lifting but a particularly sweet amber along with the sandalwood make sure sweet makes it back on top in the end. If it sounds like this is a circular trip you would be missing the fun, Interlude Woman takes you on a memorable journey that takes you far from where you started.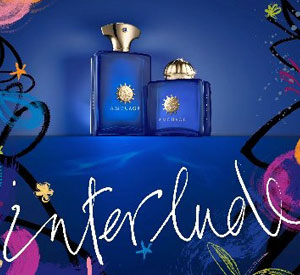 Interlude Man and interlude Woman have overnight longevity and above average sillage.
Interlude Man and interlude Woman make the third and fourth outstanding releases from Amouage for 2012. I expect all four of them to be contenders for my best of 2012 list but Interlude Woman is going to be vying for perfume of the year. I'm going to have plenty of opportunities to re-assess that opinion but I expect both of these Perfume 500 level fragrances still have some lessons for me to learn before class is dismissed for good.
Disclosure: This review was based on samples provided by Amouage.
Thanks to the generosity of Amouage we have a sample set of both Interlude Man and Interlude Woman to giveaway to one winner. To be eligible leave a comment on the Amouage fragrance you most want to own. We will draw one winner on July 18, 2012 via random.org.
We announce the winners only on site and on our Facebook page, so Like Cafleurebon and use our RSS option…or your dream prize will be just spilled perfume.
-Mark Behnke, Managing Editor