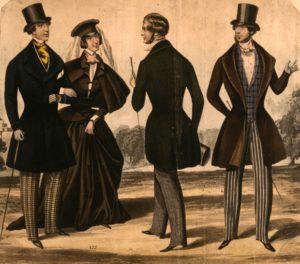 Victorian Gentlemen 1880s They might of worn Fougere Royale by Houbigant (1882)
"The only way to make sense out of change is to plunge into it, move with it and join the dance." – Alan Watts
As long as there are barbershops, starched shirts and men with gravitas, the fougère will always be in style. At its most intrinsic level, this (almost) timeless perfume category is defined by its distinct note structure of lavender, oakmoss and coumarin assembled around its eponymous fern accord. Beyond the unique combination of accords by which they are characterized, perfume categories—the chypre, the oriental, the fougère—are further defined by when and by whom they are selected.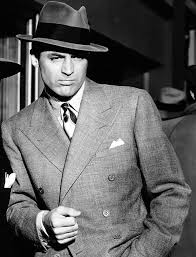 Cary Grant 1943
As one who is never accused of underanalyzing, it got me to thinking: did this innocuous arrangement of notes come to define the man, or was it the other way around? Examining the roots (sorry!) of the fougère, an olfactive timeline can be established from which an irrefutable evolution emerges. But we're talking Amouage here. History is recognized and respected, then reinvented.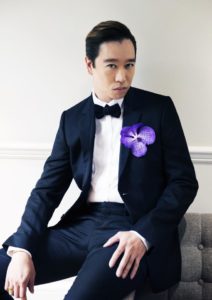 Christopher Chong
In a collaboration with Master Perfumers Olivier Cresp and Fabrice Pellegrin of Firmenich, Amouage's Creative Director Christopher Chong reveals his newest fragrance in the Midnight Flowers Collection, Bracken Man. Christopher Chong, from whom we always expect the unexpected, shows us that by taking us back in time, he remains one step ahead of us.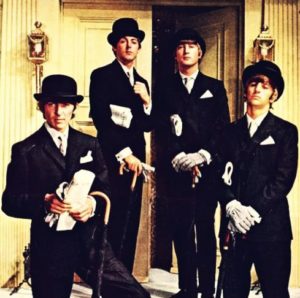 The Beatles in Bowler hats 1960s
I've always admired that sixties-era Mad Men retro-mod aesthetic that—with a wink and tip of the fedora—conceded to the counterculture. There is no mark on the timeline to signify this vacuous non-era, just as there is no mark on a man's calendar to indicate the haircut he never planned. From this anti-interval emerges Bracken Man.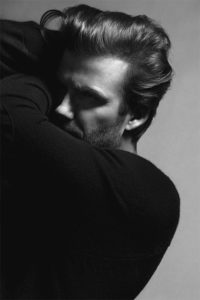 David Beckham Vogue Paris
Evocative and compelling, this eau de parfum opens with a cautious tension, a restrained gray coolness which calls to mind a black and white photo of lavender. Not unpleasant, but there's a palpable element of suspense—a "tick" without a "tock."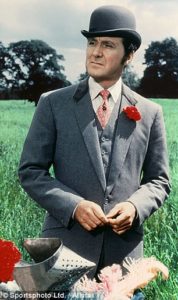 Patrick Macnee 1970s Gentleman of Style
Not melancholic, like the lavender found in Serge Luten's Gris Clair, but a fleeting, contemplative quiet. Then: the mist clears to reveal moist, herbaceous greenery freckled with lavender flowers. And the man in the white starched shirt begins to wonder how he'd look in tie dye…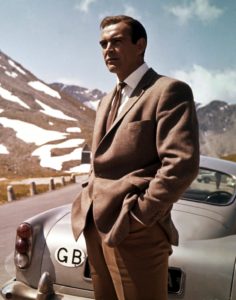 Sean Connery on the Set of Goldfinger 1964 next to an Aston Martin
The brightness of lemon and bergamot round out the opening and evoke sunlight without shadow, as there are no remaining traces of the gray solemnity from the previous moment. Rather, a rich warm sandalwood accord emerges through unexpected notes of nutmeg, geranium and cinnamon to remind us that this is, after all, an Amouage creation.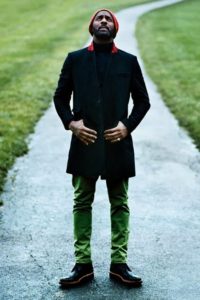 Gentleman of Style: Idris Elba by Anton Corbijn, American Vogue 2015
Taking its name from a fern variant, Bracken Man's heart and base consists of an evolving greenness that transforms from dewy-fresh to dark, earthen and mossy. More than just an olfactive evolution, Bracken challenges the familiar and dares it to change.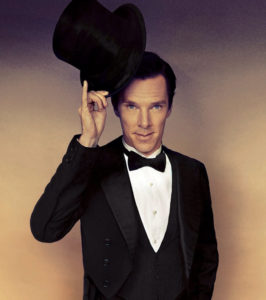 Benedict Cumberbatch Top Hat and Tails
By the time the patchouli emerges, the composition has become more relaxed, but more bold. The radio station changes from "Herman's Hermits" to "The Doors." But, just before the basenotes become bass notes, Bracken Man regains its composure. Self-aware and self-assured, Bracken Man is a gentleman's fragrance that explores new territory, but remains steadfast and true to itself and its heritage.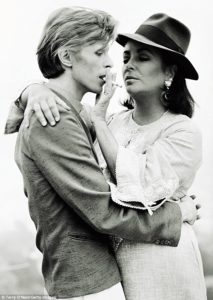 Gentleman and Gentlewoman Gender bender Dame Elizabeth Taylor and David Bowie in LA 1975
Bracken Man is a stunning time-and-genre-bending achievement. Rather than simply redefine a gentleman's fragrance, Mr. Chong and company have redefined what it means to be a gentleman.
Disclosure: I received my sample from Amouage. Thank you. Opinions are my own.
-Michael Devine, Guest Contributor
Art Direction: I chose to feature my favorite British Gentlemen' of Style to honor Christopher Chong's home in Great Britian and his fashion background. MC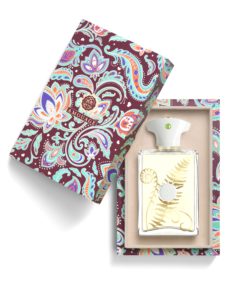 Thanks to Europerfumes, the USA distributor, we have a bottle (100 ml) draw for US registered readers. To be eligible, please submit a comment below with why you want to try Bracken Man, anyone that you think is the epitome of gentleman style or what intrigued you about Michael's review. If you have a favorite Amouage Fragrance we would love to know. Draw closes 10-8-16.
We announce winners only on site and on our Facebook page, so Like Cafleurebon or use our RSS option….or your dream prize will be only spilled perfume.