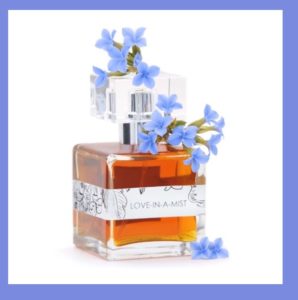 Natural perfumer Charna Ethier has launched a new 100 percent botanical perfume named Love in A Mist. Composed with a distillation of nigella damascene, a rare wildflower that is romantically called "love in a mist", Charna was inspired by barefoot summer walks through fields of wildflowers, the air rich with the scent of sweet clover and lilac.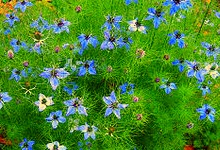 Love in a Mist Flowers (nigella damascene)
Notes: love-in-a mist, mimosa, pink peppercorn, sweet clover and sandalwood.
1.7 oz /$175 and 5 ml roller ball/ $45.00
Available on Providence Perfume Co.'s website
via Providence Perfume Co.
Michelyn Camen, Editor in Chief