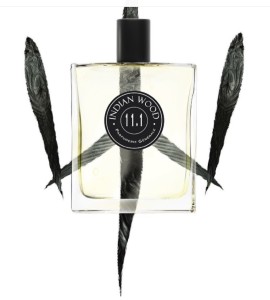 From time to time, Independent Perfumer Pierre Guillaume of "reworks" one of his classics as an addition to the original. Earlier this year he reinterpreted his masterpiece gourmand Massai into a "Floral Ritual of Burning Wood" with the release of Bouquet Massai 10.1.
Now Pierre announces Indian Wood 11.1 a rework of Haramatan Noir 11, which expressed the spicy scent of a hot desert wind in Sub Saharan Africa through an accord of Mentha Citrata, Jamaican pepper and cedarwood.

We travel now from the desert to India, the land of the Maharajah. Indian Wood 11.1 with notes of sandalwood, vetiver and tree moss draws us deep into the heart of an Indian Forest.. A hot cool contrast of peppermint, nutmeg and cardamom evoke the rainy season. Pierrre adds a touch of coconut.
On sale April 2016,100ml and 50 ml 65 Euros/140 Euros
His next "rework" will released in September 2016
Photos François Berruè
Via Pierre Guillaume
Michelyn Camen, Editor in Chief