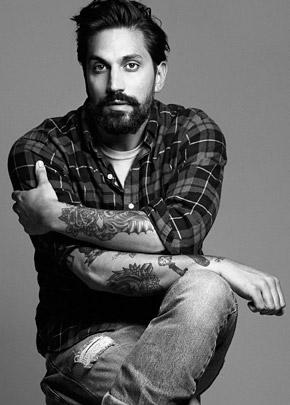 The new Eau de Parfums, OUD IMMORTEL and ACCORD OUD are both created around Oud, (aka agarwood) that has become so popular with perfumistas over the past several years.

Founder and creative director Ben Gorham explains:
"I had smelt Oud in India and the Middle East and was amazed by its powerful and unique character. For once I wanted to focus entirely on the raw material itself and the objective was to create one fragrance to capture the characteristic of Oud. In the process I found that other ingredients highlighted different aspects of this complex wood. In the end I fell in love with two completely different versions of Oud and decided to launch them as a pair – both exaggerations of the original idea."
OUD IMMORTEL
A woody, fragrance where patchouli and papyrus are blended to bring smokiness. The tobacco leaves and moss add depth and complexity while the incense and rosewood bring an elegant, ambery sillage.
Top: Lemoncello, Incense, Cardamom
Heart: Patchouli, Papyrus, Brazilian Rosewood
Base: Tobacco Leaves, Moss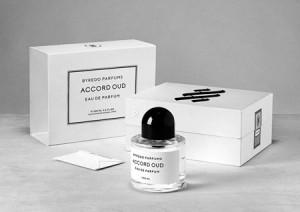 ACCORD OUD
Fresh accord of leather and blond woods with a bouquet of spices; cinnamon, saffron – all rounded up with a black plum accord.
Top: Blackberry, Saffron, Rum
Heart: Leather Accord, Clary Sage
Base: Patchouli, Powdery Musks
– Michelyn Camen, Editor-in Chief
Enter our draw and sample one of the two new ouds by Byredo Parfums. Leave a comment on site about the one that strikes an 'accord' with you and why. Draw closes Dec 11, 2010