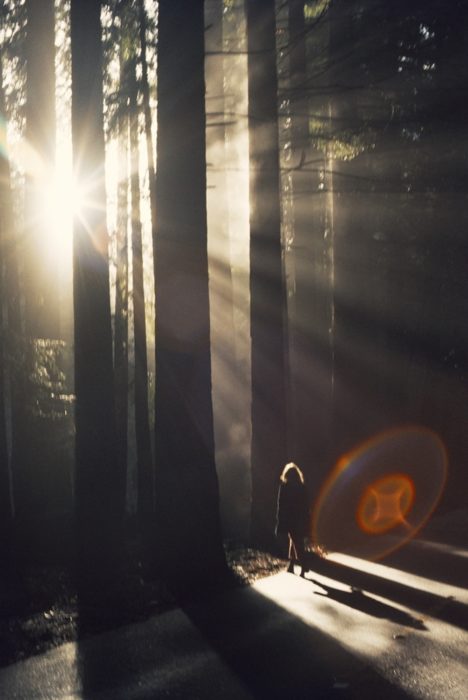 Redwood Alien, Roger Steffens 1973
Autumn 2016. Céline Verleure, the creative director of Olfactive Studio sees a magnetic image in the aisles of the "Paris Photo" photography fair under the glass roof of the Grand Palais in Paris. Bathed in radiant light, inhabited by a timeless force, the effect is immediate. This photograph could have been taken yesterday, it dates from 1973. It is signed by photographer Roger Steffens, who is the embodiment of the Californian hippie. According to the principles dear to Olfactive Studio, the aura of an image leads to a desire for olfactive interpretation, so that it delivers its secrets, comes alive and unfolds. With the renowned perfumer Bertrand Duchaufour, who collaborates with the brand for the first time, this photograph is transformed into a woody fragrance and bewitching. Woody Mood: this is the name of this perfume vision. An atmospheric and luminous emotion, the mood of humus, earth and wood, primitive sensations and aerial particles. A warm and powerful woody accord evoking the sequoia, when Autoportrait, another house creation, summoned a more intimate cedar. Woody Mood evokes olfactively "the Redwood Alien", which is the title of the work. Redwood, for this essence with the red pulp that makes its singularity. Alien, for this light coming from elsewhere, as an extraterrestrial emanation, and which attracts to her an unknown woman, followed by an orange reflection, strange saucer.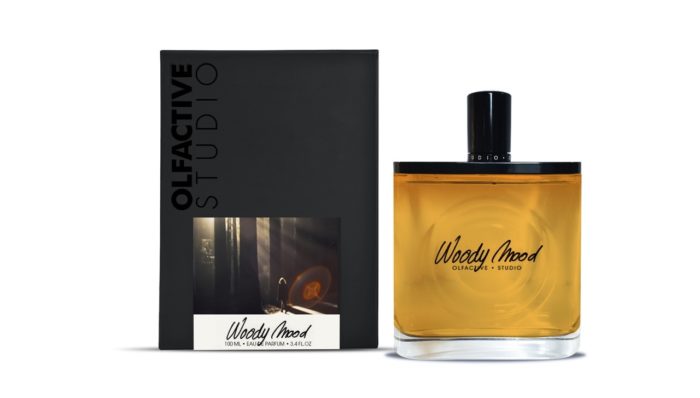 Woody Mood reflects the magnitude of these great sequoias. The composition plays with this effect of height, depth, density, which an unreal light by force of being natural comes to reveal. A mysterious heroine approaches the forest. A gap, a hypnotic clarity that invites curiosity: bergamot and ginger illuminate the approach. One progresses into Sequoia, Black tea, Incense and Jatamansi (Nard of the Himalaya). Then is the final enchantment: styrax, leather and patchouli faceted with a cocoa powder
Top notes: Bergamot, Ginger, Clary Sage, Safran
Heart notes: Accord Sequoïa, Jatamansi, Black tea, Incense
Base notes: Patchouli, Styrax, Accord Leather, Cocoa powder
About The Photographer: (ROGER STEFFENS & THE FAMILY ACID) Roger Steffens is a Brooklyn-born photographer, actor, author, editor (he published several books on Bob Marley), DJ and lecturer who started taking pictures while in a psychological operations unit of the United States military in Vietnam. His images, mostly from the 1960s and '70s, document his unorthodox bohemian life and experiences, and are now organized by his daughter, Kate; his son, Devon; and his wife, Mary, under the name the Family Acid. They are based in Los Angeles. In early 2015, The Family Acid released their first book.The Family Acid captures the surreal, psychedelic and utopia-minded aspects of counterculture in California and other places in the '60s and '70s.
-via press release in French
-Michelyn Camen,Editor-In-Chief (who translated from French to English)