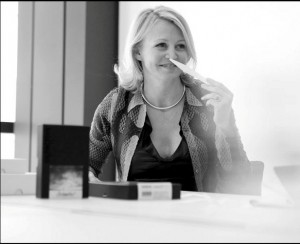 A trend that has sprung up over the past few years is new perfume lines driven by one person's singular vision. The latest example of this comes from Celine Verleure and her new line of perfume Olfactive Studio. Mme Verleure began her career in perfume working at Helena Rubinstein but it was when she began working at Kenzo and participated in the creation of Kenzo Jungle and l'Eau par Kenzo that her passion for perfume blossomed. Another passion was the online community of perfumistas that was just beginning to form. In 2000 she would be one of the founders of OsMoz.fr which is one of the most widely-read fragrance sites on the Internet. Mme Verleure saw an opportunity to harness the passion of the perfume blogosphere to help educate and give feedback on her new idea of perfumery.
Mme Verleure used Facebook at the page "Le Blog du Parfum qui n'existe pas (encore)!" [Blog for a Perfume which does not exist (yet)!] to gather perfumistas interested in seeing and helping a fragrance line come to life. Mme Verleure wanted to use photography as the inspiration for her new fragrances. Three well known photographers; Luc Lapôtre, Clemence Rene-Bazin, and Frederic Lebain each submitted a picture which would come to inspire and represent the eventual fragrance. The next step was to find perfumers to realize these fragrances. Nathalie Lorson, Dorothee Piot, and Dora Arnaud were the three noses that eventually were selected to design the perfumes. Again using Facebook, now at the US and French versions of Olfactive Studio Fragrances pages, the different mods were communicated and finally the three final formulas were chosen.
Now it is time to see what this very collaborative effort has produced. Mme Verleure has sent me lab samples of each of the fragrances which will be released on September 15th. Despite my skepticism about a process that had so much input it seems like in the end three very good fragrances were produced and I have enjoyed wearing all three of them.
Autoportrait- fragrance by Nathalie Lorson, photos by Luc Lapotre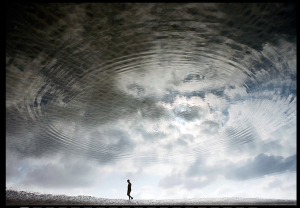 On paper this was the fragrance I was looking most forward to trying. According to the note list the base notes were oakmoss, cedar and vetiver. It was a resin-palooza leading up to those basenotes and Nathalie Lorson has made my favorite dark vetiver, Lalique Encre Noire. I was expecting a dark journey. Mme Lorson instead changed my expectation by producing a much brighter composition than I thought possible.
Autoportrait opens with elemi and Mme Lorson has the lemony facets of that resin accentuated with the presence of bergamot helping to keep those elements out front. Benzoin is the ascendant note in the heart and it is also kept more lively than I usually find it in other fragrances. A bit of frankincense and musk add a bit of depth to this middle phase of development. When we get to the base, cedar and oakmoss turn Autoportrait woody and then the vetiver turns it more verdant. Autoportrait is a self-reflection that will turn me into more of a narcissist than I already am.
Still Life- fragrance by Dora Arnaud, photos by Frederic Lebain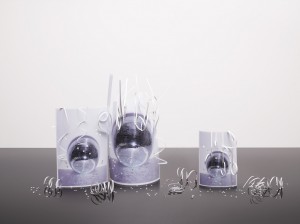 Still Life was a surprise to me as I expected something very straightforward and Dora Arnaud managed to create something quite unusually compelling. She takes the same resin, elemi, that Mme Lorson used in Autoportrait and twists it more towards the resinous side and in the end she actually makes me forget my bugaboo note of ambrox is present in the base.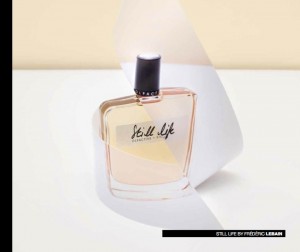 The note of the spring of 2011, yuzu, is the first thing I noticed and it was accompanied by the orthogonal spiciness of pepper. This time the elemi comes off with more of its coniferous facets present, adding a modulating tone to the early going. Those pine-like aspects give way to the greenness of galbanum in the heart. The base is where Still Life really became special, for me. Mme Arnaud takes a smoky boozy dark rum note and lets cedar and ambrox ground it in wood. This smells like a cask of rum and had my inner pirate singing "YoHo!" Still Life is almost a misnomer because this is a fragrance constantly in motion as it moves from spicy citrus to green to boozy splendor. There is nothing simple about this fragrance except that it is simply wonderful.
Chambre Noire- fragrance by Dorothee Piot, photos by Clemence Rene-Bazin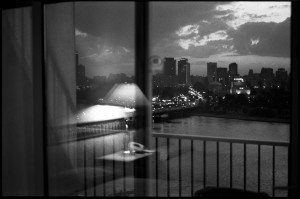 Chambre Noire (Dark Room) is appropriately named as this is the most intense of the three fragrances. It is also appropriately named for these photography inspired fragrances. Although it seems like both Mmes Piot and Rene-Bazin mean this dark room to be a well-appointed one with a view of a city at night.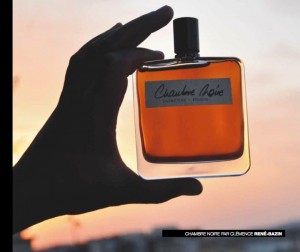 Pink pepper opens Chambre Noire up with a zippy tone. The heart is jasmine combined with grassy watery papyrus and sharp violet. This creates a very interesting dynamic as strongly floral jasmine is contrasted with the sharpness of violet and all are surrounded with the pulpy green characteristic of papyrus. The base is a cornucopia of strong notes that work together to create a fragrant baseline to Chambre Noire. Sandalwood and vanilla come to the foreground first and they are followed quite rapidly by patchouli and leather. The patchouli is expertly controlled and the leather adds a softly animalic foundation to the vanilla and sandalwood. Chamber Noire travels quickly to the basenotes like sunset travels quickly to full dark. Standing in the dark room looking at the city at night the basenotes of Chambre Noire swirl around me, scent as memorable as the view.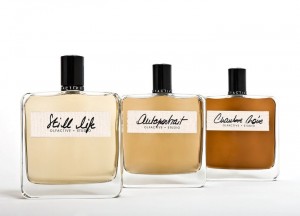 All of the fragrances in the Olfactive Studio line are made with greater than 15% perfume oil and this leads to an excellent longevity; on my skin all three lasted until my shower the next morning. The sillage was quite different though. Autoportrait has above average sillage, Still Life has average sillage and Chambre Noire has slightly below average sillage.
Any perfumista will tell you that unsolicited comments are pretty uncommon but as I wore these fragrances over the last two weeks each of them generated a spontaneous "You smell good." I'm not here to disagree with any of those compliments as Olfactive Studio has shown an Internet village can create beautiful fragrance.
Courtesy of Celine Verleure of Olfactive Studio we will giveaway a reader's choice lab sample. To be eligible leave a comment saying which one of these three fragrances sounds like your favorite. The winner will receive the lab sample they chose. Draw will end on August 8, 2011.
Disclosure: This review was based on preview lab samples provided by Olfactive Studio.
–Mark Behnke, Managing Editor