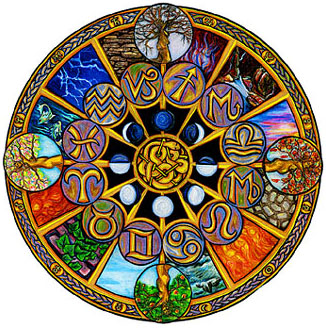 Strange Invisible Perfumes, the California-based natural fragrance house, will introduce a new Limited Edition Astrological Collection which will consist of twelve botanical fragrances representing each zodiac sign. Beginning late August 2011, each zodiac sign will be launched with its opposing sign on the astrological wheel. Drawing inspiration from her fascination with astrology. Natural Perfumer and Founder Alexandra Balahoutis decided to use her skills in botanical perfumery to create a personal scent for each constellation and consulted with aroma therapist expert author Mindy Green in each formulation.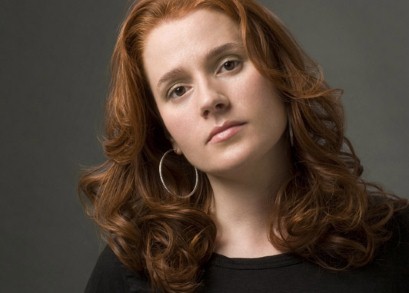 "I see the constellations of the zodiac as a palette of twelve mysterious essences. Like botanical essences, their content is complex and elusive. They somehow power aspects of our personalities and influence our lives certainly, yet without explanation." – Alexandra Balahoutis, Perfumer and Founder
Alexandra developed recipes that reflect her unusually nuanced interpretation of the zodiac. Having consulted world-renowned aroma therapist and author Mindy Green, she selected ingredients that honor and balance the essences of each constellation. "We all have more than one sign. I think there is an overt and fascinating correlation between the layers of constellations within a person's natal chart and the defining layers of a perfume composition. This is why I encourage people to wear the astrological perfume they most admire, rather than feeling limited to their sun sign. They can be layered as well. Interpreting the essences of each astrological symbol through botanical essences has been more fun than anyone should ever have at work."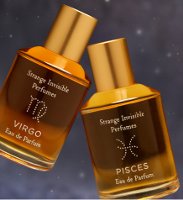 The first pair to release from this limited edition collection will be Virgo, Alexandra's own sign, and the opposing Pisces.

Virgo features notes of neroli, baked earth, sandalwood, palo santo, rose, jasmine sambac, and temple mandarin

Pisces features frankincense, lime, angelica, jasmine, ylang ylang, cedarwood, kewda, bay leaf, and black pepper.

L

ibra and Aries will be introduced in September, followed by Scorpio and Taurus in October, Sagittarius and Gemini in November, Capricorn and Cancer in December, and Aquarius and Leo in January. Fragrances will be available as eaux de parfum in 1.7 fl. oz. custom engraved bottles hand-painted with sterling silver and will all sell for $275.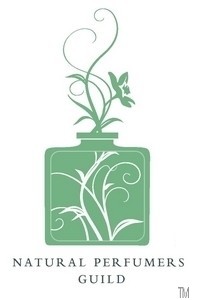 –Michelyn Camen, Editor in Chief
Editor's note: Both Alexandra Balahoutis and Mindy Green are members of the Natural Perfumer's Guild