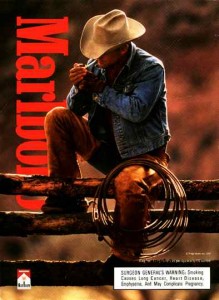 Le Labo announced, via press release today, the launch of their newest fragrance, Santal 33.
The inspiration for this new fragrance was two-fold. On one hand it was based on their candle Santal 26. On the other hand it comes from a classic advertising icon, The Marlboro Man.
"Do you remember the old Marlboro ads? A man and his horse in front of the fire on a great plain under tall, blue evening skies – A defining image of the spirit of the American West with all it implied about masculinity and personal freedom.
This man, firelight in his face, leaning on the worn leather saddle, alone with the desert wind, an icon so powerful that every man wanted to be him and every woman wanted to have him…
From this memory is born SANTAL 33: the ambition to create an olfactive form inspired by the great American myth still a source of fantasy for the rest of the world…
A perfume that touches the sensual universality of this icon… that would intoxicate a man as much as a woman… that introduces our use of cardamom, iris, violet, ambrox which crackle in the formula and bring to this smoking wood alloy (Australian sandalwood, papyrus, cedarwood) some spicy, leathery, musky notes, and gives this perfume its unisex signature and addictive comfort.
Here are, in a few words, what SANTAL 33 is… An open fire… The soft drift of smoke… Where sensuality rises after the light has gone."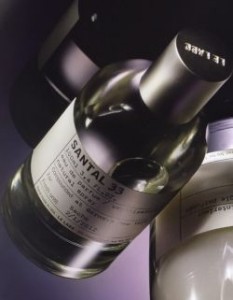 The note list is: Australian sandalwood, papyrus, cedarwood, cardamom, iris,violet, ambrox and leather accord. Santal 33 is the second addition to the classic perfume collection since the creation of Le Labo in 2006. With a 30% concentration of essential oils, we'll classify Santal 33 as an EDP but it could be considered as an extrait.
Santal 33 should be ready for sampling at this weekend's upcoming Sniffapalooza Spring Fling in New York City. Le Labo is part of the itinerary for Sunday.
–Mark Behnke, Managing Editor