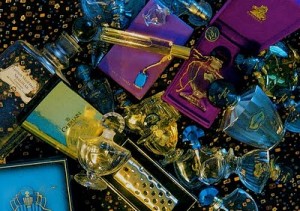 I wait for everything new from Guerlain. Although I`m not a 'guerlainophile', I do appreciate most of his classic perfumes and consider a lot of them as Masterpieces. Vetiver, Derby, Mouchoir de Monsieur, L`Instant pour Homme, Eau de Guerlain, Jicky, Parure, Mitsouko, Sous le Vent; I own all the masculines and most of the feminines made by Guerlain. Habit Rouge was one of the very first in my collection – the precious present from a Parisian woman in perestroika years. To be a Russian perfumista is often difficult – imagine reading all the blogs (especially CaFleureBon) and know that the niche and indie perfumes that are made in other countries, and will not ship to Russia.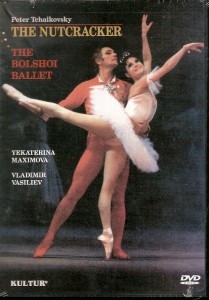 Guerlain perfumes have been the permanent symbol of luxury in Russia since the XIX century. So when I heard some rumours about a new Guerlain perfume with a Russian background to be launched this year, I was overwhelmed with joy. At first I didn't understand the connection. «Большой» и Guerlain – they seem so different! But think of it as a pas de deux!
Since January 2011, a long-time collaboration was made public. Guerlain had become an official sponsor of the Bolshoi theatre: Guerlain sponsored some ballet premieres in Russia and abroad, and also helped financially to reconstruct and renovate the Bolshoi`s main stage. The construction work is near completion– the opening gala-concert is planned on 28th of October 2011.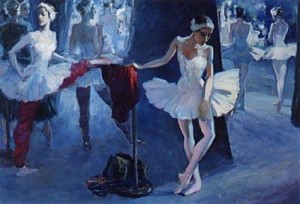 Guerlain and Bolshoi have much in common. Both are classical brands, with their history deeply rooted in past – and after centuries each still are devoted to innovation in their fine arts. Both have been the choice of Emperors – Napoleon III Bonaparte for example. Guerlain has about 500 launches and keeps its formulas in archives. The Bolshoi has about 800 successful performances in its history. Guerlain has its international hits: Shalimar, Mitsouko and Samsara – while Bolshoi is famous by its own Boris Godunov, The Nutcracker, Knize Igor… I believe that Swan`s Lake of Chaikovsky (1877) is even more of a classical than Jicky Guerlain (1889), if you forgive me that bold comparison.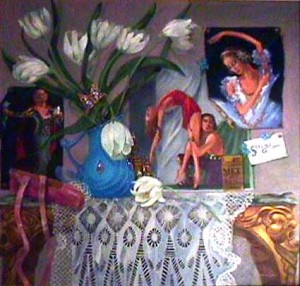 There are other similarities. Just have a look at Bolshoi façade and Guerlain headquarters -they share some scent. Backstage at the Bolshoi smells powdery, dusty, mysterious, the scent of maquillage, floral bouquets and the dancers' own musk.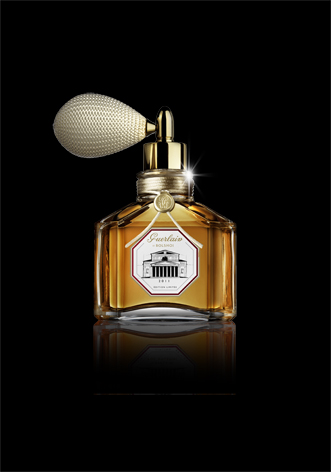 "Le Bolshoi 2011 edition limitee" by Guerlain, new limited edition perfume will launch in October 2011. Its formula is based upon one of Jean-Paul Guerlain's compositions . Its Baccarat flacon (60 ml, 2 oz) was made for Jicky in XIX century, and supplied with air bulb in white silken pouch.
The notes sounds in an almost classical way: the live entrée bergamot, petitgrain, bitter orange and neroli are heralds of sweet and intoxicating flower heart. Bright tropical Jasmine and Ylang-ylang with tender Violet and Fleur d`Orange make some flowery pas de quatre. And the coda is sweet vanilla, tonka beans and white musks complemented by dry incense (symbolizing Russian) spirituality.
"Le Bolshoi 2011 edition limitee" will be launched on 27th of October 2011, exclusively in Maison Guerlain of TSUM (Moscow), the department store just next to Bolshoi theatre. Price is 13 000 Russian Roubles (about 420 US dollars).
–Sergey Borisov, Contributor