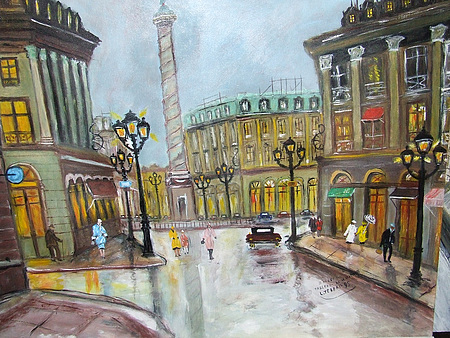 A few steps from the prestigious Place Vendôme, THE place for fine jewelry in Paris, a new shop has opened in that is the buzz of all perfumistas.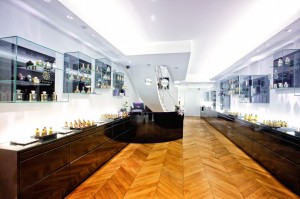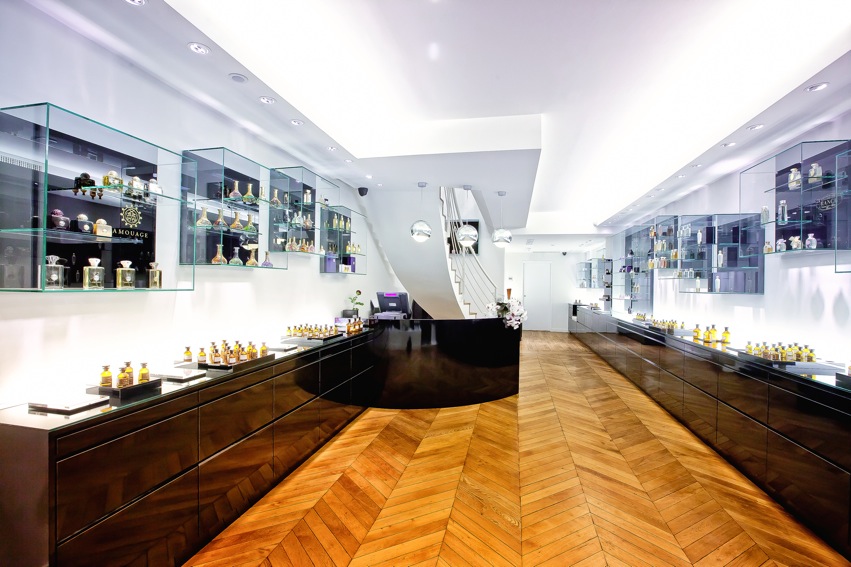 Jovoy, a perfume house founded in the early 1920's, into this Shoppe François Hénin welcomes you, along with Hugo Lambert. They are ambassadors of more than twenty brands at once inventive, surprising and often steeped in history: Amouage, ApoTcare, Arty Fragrance (candles created by Elisabeth de Feydeau), Atelier Flou, Charriol, Dorin, E. Coudray, Evody, Féraud, Frapin, Grossmith, Histoires de Parfums, Hubert Maes, Illuminum, Isabey, Jacques Fath, L.T. Piver, Martine Micallef, Rancé, Masaki Matsushima, Nobile 1942, Poiray, Parfum d'Empire, Technique Indiscrète, The Hype Noses (candles)… and of course Jovoy; these are all the perfume brands available in this beautiful store, sleekly designed, featuring so many wonderful olfactive creations, often not widely available in France or in Paris.
Robert Piguet, E. Coudray, Lubin, Houbigant, and Jaques Fath are very much 'au courant' these days – part of the passionfor resurrecting the legacy of houses of perfumery past. The sleeper in "everything old is new again" perfumery, and one of our personal favorites, is Jovoy Paris. Created in 1923 and brought back in 2006 by co-founders Blanche Arvoy and members of her family, the brand was so obscure that it was not well known even among collectors.
Packaged in 1930's Perlinette-inspired flacons complete with pearl-shaped actuator and presented in Pellaq-leather covered cylindrical cases, there are seven fragrances in the collection, 'Les 7 Parfums Capitaux'; developed by perfumer Amandine Marie, they are based on the main fragrance or olfactive family classifications: Hespéridé, Fougère, Chypre, Marine, Poudré, Oriental and Boisé.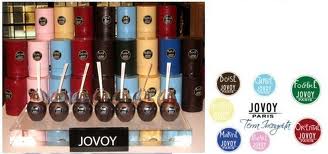 Each of the seven fragrances can be worn alone or mixed with others, creating an experience that become distinctively you. Encourage the DIY perfumer in you, your unique perspective, your change in moods and become your own 'nose'; an the best way to experience Jovoy is to custom-blend the essential scents until you have a AHA moment. Emmanulle and I really don't like layering perfumesa, but since this line is created for just that and the accords are not an overwhelming number as in many lines, beautiful and complex; Jovoy Paris is one of the few of this genre that we highly recommend to play with.
Hespéridé ~ the citrus family, with notes of mandarin, citron, bergamot, jasmine, violet, cedar, vetiver and white musk
Chypre ~ the chypre family, with notes of rose, peony, jasmine, lily of the valley, honey, amber, vetiver and patchouli
Marine ~ the marine family, with notes of pepper, pear, grapefruit, apple, watermelon, cedar and musk
Poudré ~ the powder family, with notes of mimosa, almond, violet, iris, rose, vanilla and cedar
Oriental ~ the oriental family, with notes of pink pepper, bergamot, peach, rose, vanilla, cedar and amber
Boisé ~ the woods family, with notes of freesia, cumin, red cedar, violet, sandalwood, musk and palisander wood
Ca Fleure Bon recommends the following combinations:
CLASSIC/Elegant
Poudre + Boise
Hesperide + Boise
Fougere + Boise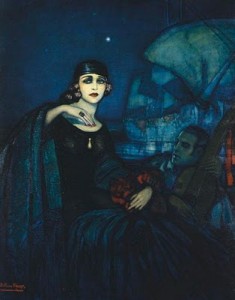 SEXY/Sensual
Oriental + Hesperide
Chypre + Fougere
Poudre + Chypre
Oriental + Chypre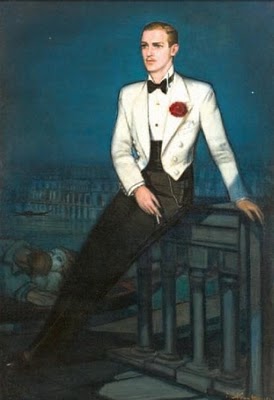 Sophisticated/Stylish
Poudre + Marine
Boise + Oriental + Hesperide ***** Highly recommended
Hesperide + Marine
Michelyn's personal scent is 3:1 Oriental + Boise, Emmanuelle's is 2:1 mix of the same, (but now with summer approaching she is enjoying Hespéridé + Boisé. Jovoy is fine fragrance, and we guarantee that there is no way to create a "wrong" scent.
Now for the new fragrance QUAND?; Francois Henin decided to reformulate "Quand ?" creating a 'parfum changeant'. First solar and greedy, it then gives the power to flowers, accompanied with rare woods. A fragrance dedicated to lovers, a perfume for the woman who plots and makes a lover's heart beat; that woman is both complex in her way of thinking… sublte and sultry (une Parisienne ) who loves with a capital "L".
Notes of Quand?: Blackcurrant, raspberry, plum and iris jasmine, freesia, peony, rose , violet, cedar, sandalwood, musk, vanilla, and amber.
François Hénin and Jovoy offer to two CaFleureBon readers two wonderful gifts: One "Quand ? 50ml, and one very fortunate winner will receive a splendid coffret set of Jovoy "7 Parfums Capitaux" …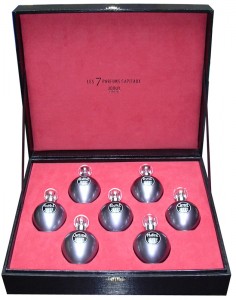 Yes, YES … all seven worth $450.00. Please leave a comment on how you would customize the "7 Parfums Capitaux" and why you would want to try the 1.7 oz Quand? Draw closes May 27, 20011 12 pm EST.
This is our Grandest Draw of the month!!!! Like Jovoy on Facebook http://www.facebook.com/pages/JOVOY-PARIS-Perfumer-Since-1923/47928292739?sk=wall#!/pages/JOVOY-PARIS-Perfumer-Since-1923/47928292739
– Michelyn Camen, Editor in Chief and Art Director and Emmanuelle Varron, Senior Editor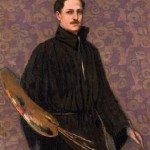 Editor's Note: I chose the work of the Deco Artist Federico Beltrán Masses (1885-1949) who portrayed celebrities and royalties from all over the world such as Alfonso XIII of Spain, rulers of Kapurthala, India, King George VI of England and the Shah of Persia, dukes and princesses , the Rothschilds and idols of the silent screen such as Pola Negri and Rudolph Valentino (with whom he first met in 1924 in New York where the painter had an exhibition at the Wildenstein Gallery).