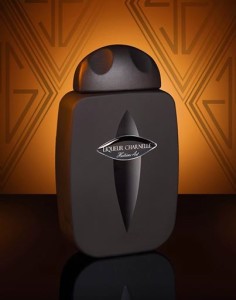 Photo Pierre Guillaume
In September of 2010, I was fortunate to interview Pierre Guillaume about a new line of fragrances Huitième Art Parfums. According to Pierre, The idea is to reconcile nature and technique and to show that the two types of ingredients – synthetic and natural – complement each other. We use synthetic resources but combine them with natural extracts to restore the innate nature, radiance and life of the materials used: I call this "olfactory photography." Manguier Metisse and Myrrhiad are among my favorites, but Liqueur Charnelle which will debut at Pitti Fragranze September 12-14, 2014, tops my list (I have finished my sample, this perfume is a glorious elixir that begs "Drink me").
M.Guillaume was inspired by five major aromas of Cognac in composing Liqueur Charnelle; Vanilla, prune, apricot, caramel,orange and apricot offset by floral notes such as dried linden, vine blossom, dry vine shoots and pressed grapes which hint at violet and vanilla; a deeply sensual and voluptous accord. As in all Huitieme Art Parfums, Liqueur Charnelle does not follow an olfactory pyramid and "is built around 2 or three olfactory spheres".
Notes: Spices, Accord Cognac, blond tobacco ,pink pepper, elemi, tonka bean, raspberry, and powdery woods.
via Pierre Guillaume
–Michelyn Camen, Editor in Chief