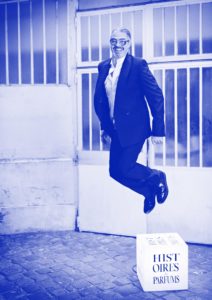 Gérald Ghislain Histoires de Parfums
Gérald Ghislain is in his "blue period". A year ago, Histoires de Parfums launched "This is not a blue bottle 1.1" (aka Ceci n'est pas un flacon bleu). For the very first time, Histoires de Parfums was not telling stories, poems or novellas. Enlisting perfumers Luca Maffei and Julien Rasquinet, "This is not a blue bottle" 1.2 and 1.3 continue this concept, his message in a bottle for 2017.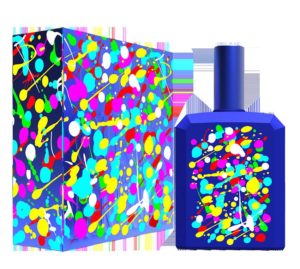 1.2: an explosion, a prism refracting the light into a splash of colors. A beam of Ivy, Lilac and Lily of the Valley illuminates a Sandalwood and White Musk milky way. This is the perfume of light.
Top note: Ivy Leave, Pink Pepper
Heart note: Lilac, Lilly of the Valley, Ylang Ylang
Base note: Sandalwood, Vanilla, White Musk
In collaboration with Luca Maffei of Atelier Fragranze Milano
1.3 is a molten ring, the dawning of a new energy. A bloody Orange sun rises over Rose and Saffron's blazing circle, liberating Leather's endless power. This is the perfume of fire.
Top note: Bloody Orange Heart note: Rose, Saffron Base note: Patchouli, Leather
In collaboration with Julien Rasquinet of IFF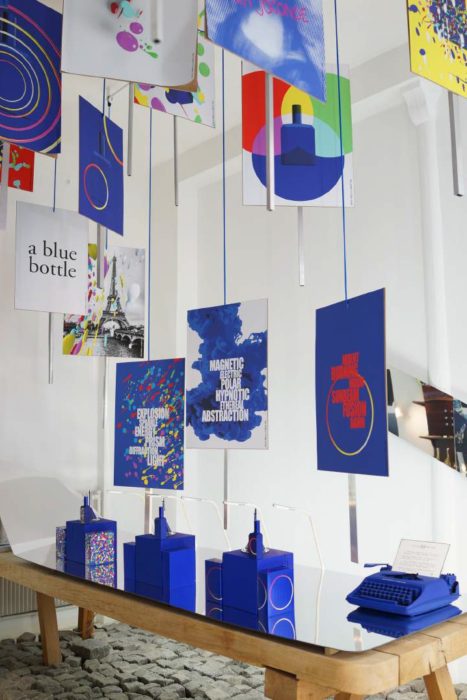 "I have always felt that there is no rhyme or reason how scent makes us feel. It's a magnetic and primal sense. I made Histoires 15 years ago as a concept brand to tell the stories of exceptional individuals. I made This is Not a Blue Bottle as a pre-concept, something that is only emerging, whose story does not exist until it is on the skin." -Gérald Ghislain
120ml / 4 fl. Oz ($185) 60ml / 2 fl. Oz ($105) 15ml / 0,5 fl. Oz ($35)
Available www.histoiresdeparfums.com
Via Gérald Ghislain and Histoires de Parfums
–Michelyn Camen, Editor-in-Chief (who thinks more larger niche brands should add 15ml bottles to their offferings; Merci Gérald.