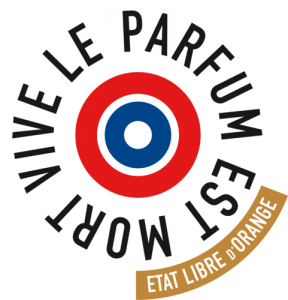 Etat Libre d'Orange will launch two new fragrances in October,2012: Dangerous Complicity, developed by perfumer Violaine Collas and the Afternoon of the Faun composed by Ralf Schwieger.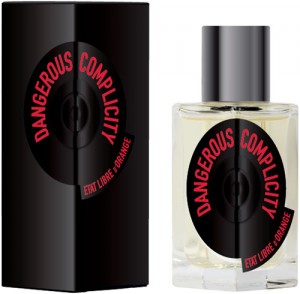 Dangerous Complicity: "For inspiration, we look to Adam and Eve. By eating the forbidden fruit, complicity took on another dimension, and became dangerous. They lost their innocence and their paradise. The door was opened to carnal energy, they were liberated from restrictions, and they could now create their own version of Eden. That forbidden fruit became a one-way ticket to Etat Libre d'Orange.This is the scent of skin on skin – or should that be sin on skin? – Intimate and sexy, edgy but smooth as a swans-down powder puff. The scent of leather and powder, or rather: the softly scented trace a bad boy's leather jacket would leave on the powdered skin of a femme fatale. The masculine yielding to the feminine in a fragrant folie à deux – or is it the other way round?"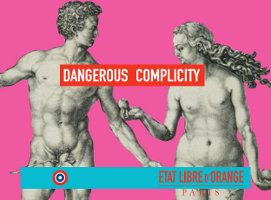 Notes include rum, ginger, bay essence, coconut, calamus, osmanthus, jasmine, ylang ylang, lorenox ( a proprietary leathery wood), patchouli, leather accord, sandalwood and cashmere woods.
Etat Libre d'Orange Dangerous Complicity will be available in 100 ml Eau de Parfum.Suggested retail is $149.00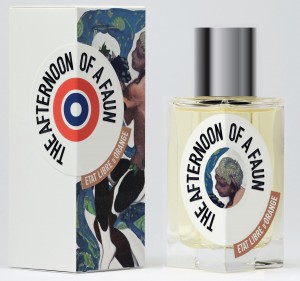 Afternoon of the Faun: "The faun awakes from his mid-day sleep, and contemplates his morning's encounters with some nymphs. In his reflections, his pursuit of the alluring creatures takes on libidinous proportions as he seeks to satisfy his desire. It is a beautiful memory – but did it really happen? Reality fades, and confusion reigns until overcome by sleep – which can open the door to more dreaming. When Nijinsky danced the story, he created a scandal. The carnal subtext of Mallarme's poem became an explicit expression of a sexual appetite. The ballet went beyond the sensual to a demonstration of a powerful virility. Shameless, the critics declared. In this scent, find the relationship between the suggestive fantasy and the seductive reality".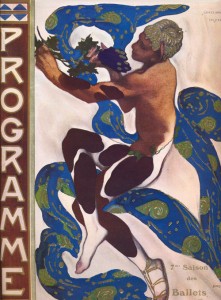 Notes include bergamot, pepper, cinnamon, incense, immortal flower, orris, myrrh, leather and benzoin.
Etat Libre d'Orange The Afternoon of a Faun will be available in 100 ml Eau de Parfum. Suggested retail is $149.00
Via press release
CaFleureBon readers' may remember that Ralf Schweiger spoke about this in his interview with Editor-in-Chief Michelyn Camen