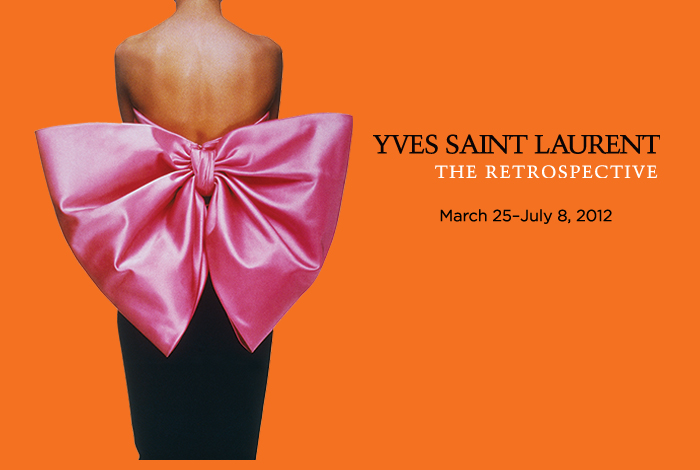 Photo: denverartmuseum.org
Dawn Spencer Hurwitz has announced her fifth collaboration with the Denver Art Museum; six perfumes that honor Yves St Laurent's singular creative career as one of the greatest influencers in the world of fashion, culture and perfume.
Ligne Trapeze: A cool sophisticated violet-aldehydic scent that is an olfactory interpretation of YSL's early years at Christian Dior.
The Beat Look: During the 1950s YSL launched the perfume Y and Dawn references the "Americanization" of French Culture with a aldehydic-fruity-floral chypre.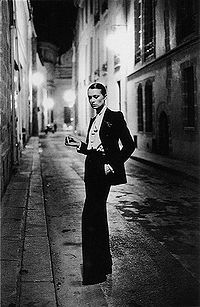 Le Smoking: An interpretation of one of the most iconic fashion movements of the century- the woman's tuxedo. This was St.Laurent at his best during the 1970's . DSH creates a green-chypre tabac perfume with nuances of marijuana and incense.
Euphorisme d'Opium: Opium was a landmark fragrance and the original is now "reformulated". DSH creates an interpretation that uses many of the ingredients of the original in this spicy-narcotic-oriental.
La Vie En Rose: When you think of the great fragrances of the 1980s, Yves St Laurent's Paris which was launched in 1983 is the first that comes to my mind. La Vie en Rose is a sparkling rose-violet perfume modeled on St.Laurent's Paris Bow gown (featured in the first image)
Ma Plus Belle Histoire d'Amour- All of the fragrances take their cue from the Denver Museum's Yves St.Laurent Retrospective Exhibit and Ma Plus Belle Histoire d'Amour was inspired by a radiant floral silk evening coat from his final collection in 2002; a historic moment as a 15-minute ovation greeted Yves Saint Laurent onstage after 40 years in fashion. Catherine Deneuve sang "ma plus belle histoire d'amour' and his models surrounded him. Dawn Spencer Hurwitz captures this memorable moment with a feminine floral perfume with notes of Linden Blossom and Wisteria.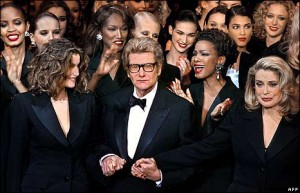 Yves St. Laurent at his final show 2002 with muse Catherine Deneuve
Whether you are a perfumista or a fashionista (and in my case both), what Dawn has undertaken in this collection is a unique scented story of the Yves St. Laurent legacy.
-Michelyn Camen, Editor-in-Chief
Editor's Note: I tested all six and my favorite is La Vie en Rose on my skin. I am amazed that these fragrances were created in 2012 as they stand up to any pre IFRA and some vintage Guerlain and Chanel. DSH should take a "bow".

To sample all six fragrances in a beautiful mini coffret of 5ml each click here. All are available individually at www.dshperfumes.com, Dawn's ESSENCE Studio in Boulder Colorado and the Denver Art Musuem.