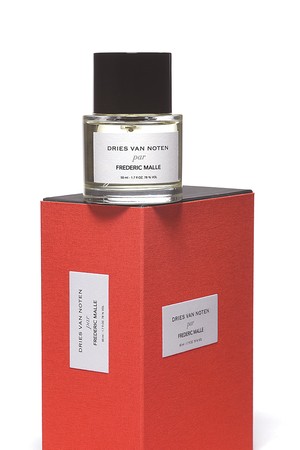 Photo:WWD
Frédéric Malle, who was the first to feature perfumers' names on the bottles, has changed strategy for the launch of his new collection for Editions de Parfums. According to WWD, Malle will be releasing a series of fragrance "portraits of highly creative, interesting people, from fields such as fashion, photography, the arts and film. The first in his gallery of olfactive portraits is of fashion designer Dries Van Noten.
The fragrance, which will be launched in most markets on Feb. 15, and in April for the U.S., is called Dries Van Noten par Frédéric Malle. "It's the beginning of a new collection," said Malle, who pioneered the niche fragrance movement when he launched his company in 2000 with the declaration, "there is a market for real perfumery. Future fragrances will spotlight the individual, not the perfumer on the bottle.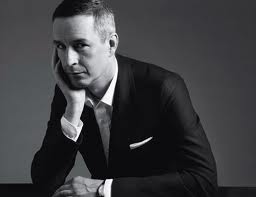 Dries Von Noten -photo by T Magazine

"I felt for many reasons — partly personal and partly market reasons — that it would be nice to introduce a third person between perfumers and myself," he said, adding, "It doesn't have to be a gallery of fashion people and it won't be a gallery of fashion people — it could be people from Hollywood, any interesting people that want to have a scent made around them but are not looking for a big paycheck. It's a gallery of portraits. It's a perfumer and I trying to accomplish something which matches the exact rendition of a person of interest."
The scent, described as a modern oriental will launch in the US in April $185 for 50 ml and $265 for 100 ml and is "creamy, soft milky with three different musks, vanilla, an unusual sandalwood accord and jasmine.
The perfumer is Bruno Jovanovic of International Flavors & Fragrances Inc., (who is the perfumer behind the niche brand Thirdman, is the third man in what Malle called a fragrant ménage a trois.
source and quotes: wwd.com
Michelyn Camen, Editor in Chief