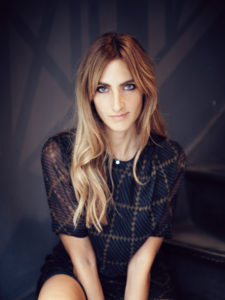 Sonia Constant of Givaudan and ELLA K PARFUMS
Sonia Constant of Givaudan was one of the first young perfumers featured in our series on up and coming scent stars in 2014. Her body of work spans niche, (Carner Barcelona, Rouge Bunny Rouge), Designer (she creates perfumes for the biggest names in the industry, including Guerlain, Narciso Rodriguez, Valentino, Kenzo, Burberry, Van Cleef & Arpels and Victor & Rolf), Celebrity and mainstream fragrances. Sonia has gone on to win many international awards.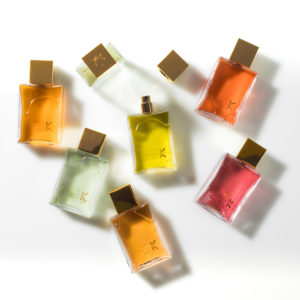 ELLA K PARFUMS
ELLA K PARFUMS by Sonia Constant is her personal brand. Returning to Paris after her travels, she let her mind wander and her memories guide her. For ELLA K PARFUMS, Sonia Constant decided to reveal a more personal side. Returning to Paris after her travels, she let her mind wander and her memories guide her. Each of her journeys was reinterpreted in liquid form incorporating the essence of travel with the expertise of French perfumery.
ELLA K PARFUMS are olfactive tales of Sonia Constant's travels and was created with her life partner Olivier Gagliardi, an expert in olfactory ingredients. ELLA K PARFUMS is the expression of Sonia and Olivier's shared love of travel, of course, but also poetry, reverie, the finest ingredients and exceptional fragrances. ELLA K PARFUMS is a tribute to all the passionate, audacious and emancipated women who have defined conventions, spoken out against prejudice and ventured into the unknown.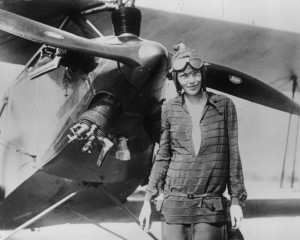 Amelia Earhart
Alexandra David-Neel, a Buddhist writer, undertook an extraordinary journey to Lhassa in the 1920s. Amélia Earhart made aviation history as the first woman to fly across the Atlantic in the 1930s. Ella Maillart was an accomplished sportswoman, artist, travel writer and adventurer. Karen Blixen turned her back on her education and bourgeois lifestyle to dedicate herself to writing ,after her epic African adventures. These women, and many more, had a profound influence on ELLA K PARFUMS.
At the heart of each fragrance is an iconic ingredient, symbol of the destination and the memory it evokes: Iris for Baiser de Florence, water blooms for Pluie sur Ha Long, Spider Lily for Brumes de Khao-Sok, rose for Lettre de Pushkar and vetiver for Epupa mon Amour… In each fragrance, a palette of rare natural ingredients and the best quality synthetic molecules complement the key ingredient.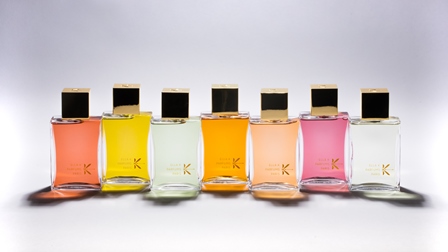 ELLA K PARFUMS Baiser de Florence, Pluie sur Ha Long, Brumes de Khao-Sok, Lettre de Pushkar, and Epupa mon Amour
EPUPA MON AMOUR: A declaration of love to humanity. Africa – an evocation of earth and its origins. Shafts of vibrant sunlight, symbolized by fusing spices, black pepper and cumin, fall on to an amber ochre-colored earth. Roots of vetiver, cistus and balsam fir evoke the power of this virgin land, from which a suspended steam rises, retranscribed by the smoke of gaiac wood. This land marks the soul for the long term, with a sandalwood and roast tonka bean sillage. 70 ml — Prix : 195 €
BAISER DE FLORENCE: A dream of romance in Florence. This delicate kiss powdered with iris is the first, left like an offering with curls of incense and myrrh on the neck of the one you love. A ray of jasmine-scented light, a breath of heliotrope, and a caress of cedar hold the moment suspended in an immaculate white halo. A musky vanilla will leave its imprint on the wearer's memory, and like a piece of gauze, prolongs the sillage and marks the moment forever. 70 ml — Prix : 230 €
BRUMES DE KHAO-SOK: A water-color of an ephemeral moment. When the mist rises to the sounds of the jungle it gives off damp, green and woody cedar and cypress scents. Delicate, like a mirage, it reveals a bed of Spider Lily and gardenia. Dawn appears in a transparent floral freshness. 70 ml — Prix : 185 €
LETTRE DE PUSHKAR: A languorous ode to desire. The power of the dreamlike, heady fragrances of India. All the riches of spices, saffron, nutmeg, cinnamon and all the generosity of precious woods, vetiver, patchouli and Oud set a luxuriant armful of flamboyant roses alight. Shrouded in voluptuousness, the senses are aroused in this amber vanilla fire. 70 ml — Prix : 195 €
ELLA K is available at the Ella K shoppe in Jardin du Palais Royal in Paris, Le Bon Marche, Le Maais and LeBonGeni in Geneva
Via press release and my own synopsis
Michelyn Camen, Editor-in-Chief