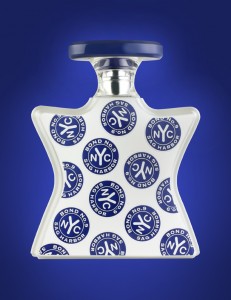 It's been called the non-Hamptons Hampton. For the fifth in the series of New York marine eaux de parfum Sag Harbor is the inspiration. It's a summer outpost for New York's culturati—writers, artists, and designers who savor this little township's quaint, old-fashioned atmosphere infused with a distinct do-not-disturb Manhattan cool. While Montauk juts out into the fierce Atlantic, and tumultuous waves pound the Hamptons' shores, quieter, more self-contained Sag Harbor is literally nestled inside its own sheltering bay. Not only was this a thriving whaling village from the colonial era into the 19th century but for a time it was the port of entry for the entire state of New York. And well into the 20th century, before the arrival of Manhattan's summertime escapees, Sag Harbor remained a vibrant hub of commerce, serving as a small silver crafting and manufacturing center.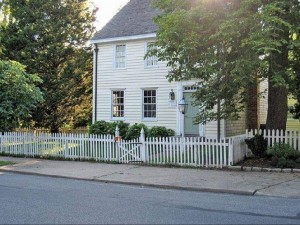 Bond No. 9 Sag Harbor captures the stately Greek Revival homes on Captains Row, the Chamber of Commerce Windmill, the simple wood-frame buildings and picket fences on street after street, the readily negotiable restaurants and shops: Inspired by our love of this town, Sag Harbor, the eau de parfum was released on Memorial Day.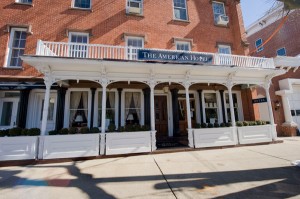 Following in the wake first of Bond No. 9's Hamptons scent in 2005, followed by Fire Island, Coney Island, and Andy Warhol Montauk, Sag Harbor continues the marine themed fragrances. Its top-note is a Sag Harbor Bay accord surrounded by soft, citrusy bergamot and tart, evergreen ivy leaf. Followed by a garden bouquet of mid-notes: luscious peony, honeysuckle, and magnolia; are blended with more tangy Long Island grapes. In a tantalizing finish, seductive base notes come into play: incense-like oud, along with amber and sandalwood from distant shores—reminders of Sag Harbor's trading-post past.
Sag Harbor will be sold at Bond No. 9's five New York stores, Saks Fifth Avenue, Nordstrom and bondno9.com. Price: 100ml, $240; 50ml, $180.
via-press release
–Mark Behnke, Managing Editor