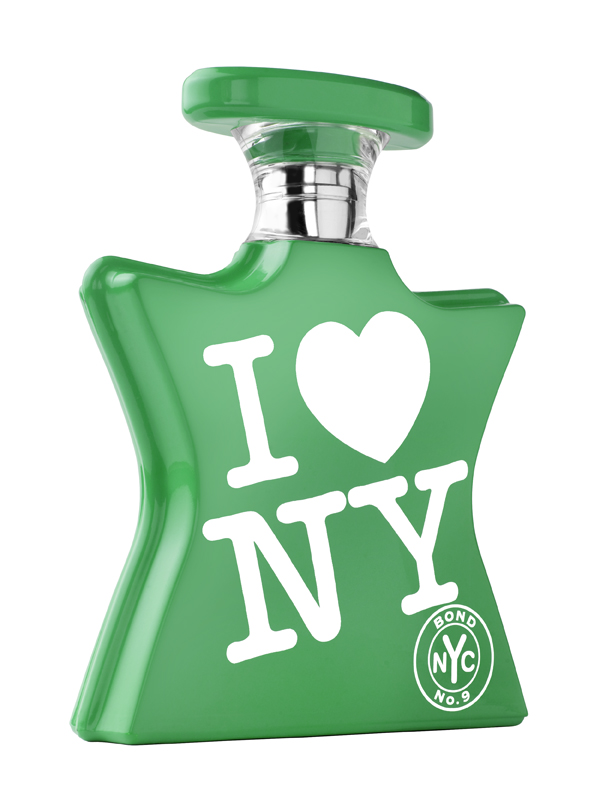 Did you know that New York, NY is one of the top ten "Green Cities" in America. The stereotype of the City being one big urban jungle is just plain outdated. New York City has become a recycling city. Not only do we have world-class community gardens and parks—among them Central Park, the High Line, Washington Square Park, Gramercy Park, and Bryant Park (each of them the inspiration for a Bond No. 9 eau de parfum). But it turns out that all those vertical buildings on Manhattan Island are extremely energy-efficient, and, thanks to public transportation and the growing number of bike paths, the city's gas consumption is startlingly low. In fact, destinations all across New York State are demonstrating their commitment to preserving the environment, from the new, green, Conference Center at Lake Placid, to the recently 'greenified' Niagara Falls State Park.
So New York based, Bond No. 9 (all production is local and they have been recycling since 2007), in its fourth collaboration with the I LOVE NEW YORK brand—a state agency—has decided to celebrate New York's high green IQ with a dedicated fragrance I LOVE NEW YORK for Earth Day. (Earth Day is celebrated worldwide on April 22).
I LOVE NEW YORK for Earth Day Notes: green tuberose, tangerine, orange flower water, tropical orchid, lily of the valley, orris, musk, amber, oakmoss, and sandalwood and is composed by Laurent Le Guernec (The nose behind High Line and Central Park West).
I LOVE NEW YORK for Earth Day will be available April 1st, 2012 and will be sold at Bond No. 9's five New York stores, Saks Fifth Avenue, Nordstrom and bondno9.com. Price: 100ml, $175; 50ml, $105.
-via press release