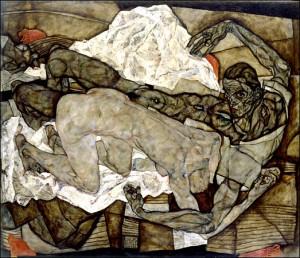 "He wove through the crowd when suddenly his heart quickened. That scent. It was hers. He had worn it first until she wore it for herself. Now there she was before him and the magic of years past came flooding back in a moment."
One of the things I have been looking forward to in these early days of 2011 was the new fragrance from Atelier Cologne, Vanille Insensee. After the debut five fragrances, released in the spring of 2010, I was wondering what was next. If there was a common theme to those first fragrances it was that they were all bright compositions. By creating these as cologne absolutes they allowed familiar cologne architecture to feel new and different. Would Vanille Insensee stay in the light or would they dare to take us into the dark?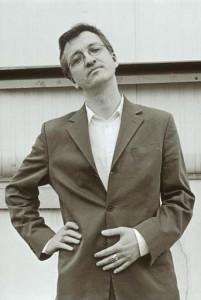 The name, Vanille Insensee, gives you a clue. It also probably gives those of you bored with vanilla a "been there done that" feeling. My initial reaction upon hearing the name made me wonder if vanilla could be something worth sniffing again. Asking perfumer Ralf Schwieger about his concept behind Vanille Insensee he said:
"Vanilla pods are black and strong, rather bitter than sweet: Vanille Insensée highlights the dark side of natural Vanilla in an association with oakwood and oakmoss, making it easily accessible for women and men. Freshness and transparency is key though, here provided by jasmine, coriander and lime.
It is difficult to work with Vanilla – the result can be easily cloying and heavy, especially in fruity interpretations. Here I tried to open another door, the black one, which gives access to the spicy floral heart."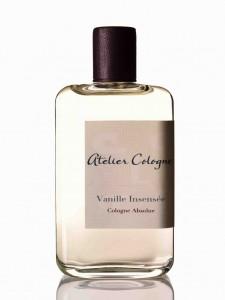 After hearing that I was hopeful that Vanille Insensee would be something special in the panoply of vanilla based fragrances. M. Schwieger pulls out the dark side of vanilla and in turn uses coriander, jasmine and oakmoss to realize his vision.
The opening of Vanille Insensee is dominated by the spiciness of coriander with a twist of lime. M Schwieger allows the coriander to banish the light and it rolls right over the early citrus. I like when a note like coriander is given the room to dominate the early stages of a fragrance. It is so much more interesting than the usual opening notes like bergamot. In Vanille Insensee the coriander adds an aromatic opening. This opening is most like the early moments of Oolang Infini but not half as bright. The heart opens on a strong oakmoss accord out of which a very intense jasmine arises. It feels like a jasmine chypre throughout the middle part of development. As M. Schwieger stated above, when the vanilla arrives it comes in with an unusual bittersweet accord. As it intensifies it recalls the coriander and jasmine and it never turns as sweet as vanilla usually does. It also doesn't turn green like other fragrances which tilt toward the vanilla lily. Vanille Insensee really does create the smell when you are slicing into a vanilla pod while cooking; simultaneously a little astringent and a little sweet. I've had a friend describe this as smelling like vanilla ice cream and that is an apt description because it feels like vanilla in a rich creamy matrix. Amber finishes Vanille Insensee but it is very much vanilla through to the end.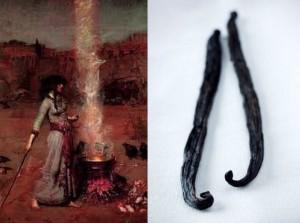 Vanille Insensee has above average longevity and average sillage.
I applaud Sylvie Gantier, Christophe Cervasel and Ralf Schwieger for having the confidence to create something much different than what came before. It would have been easier to stay similar to the original collection. Instead M. Schwieger was allowed to explore a facet of vanilla not usually put forward. Vanille Insensee may be the dark sheep of the Atelier Cologne family but it shares one thing with its lighter siblings, quality.
Disclosure: This review was based on a 60mL preview bottle supplied by Atelier Cologne.
Courtesy of Atelier Cologne we have one 30mL sample to give away to one lucky reader. Leave a comment below and we will draw one winner on Sunday January 29.
–Mark Behnke, Managing Editor