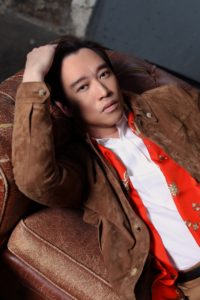 Christopher Chong of Amouage
Amouage's newest offering, named Figment, is third chapter of 'Portraits of Life,' an exuberant exploration of the second cycle of the Amouage narrative by Creative Director Christopher Chong. The fragrances are an expression of elusive beauty inspired by Chong's fascination with Bhutan, the Land of Happiness.
"Figment is an expression of the Bhutan of my imagination. Neither fantasy nor reality, it is an olfactory hologram, composed of the fragments that make up the intense beauty of life," says the Amouage Creative Director. "This fragrance manifested itself in my imagination as the most perfect opera, viewed across space and time through antique enameled opera glasses. It comes to life for me on a stage adorned with a profusion of silk threaded with floral embroideries that gradually transform into a delicate divine garden."
The floral tapestry design of the Figment presentation boxes denotes the otherworldly inspiration.. The opulent turquoise and blue graduated metalized finish of the Amouage iconic crystal bottles and a pale sapphire of the Swarovski crystal adorns the stopper.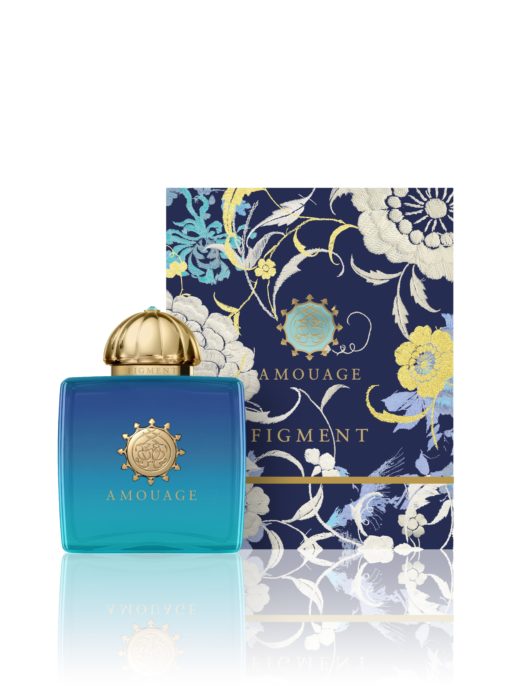 Figment Woman with notes of Sichuan pepper, saffron, gardenia, tuberose, jasmin sambac, lisylang, cassia orris, papyrus, incense and patchouli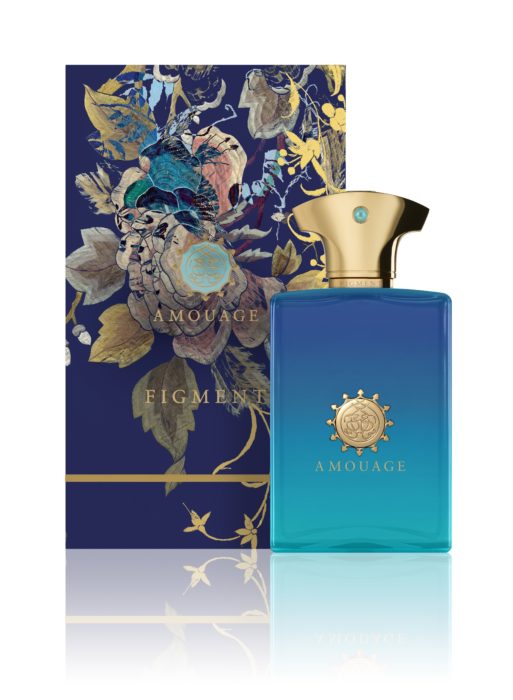 Figment Man with notes of Lemon, geranium, pink pepper, Sandalwood, Animalic Accord, Vetiver, Labdanum, Guaicwood and Earthy Accord
Available: June 1 exclusively at Amouage stores world-wide and July 1, 2017 all other destinations worldwide
Figment Women: $315/ Figment Man: $300
Via Amouage
The perfumer's name is not released at this time; it may be a figment of my imagination, but I believe it to be a woman.
Michelyn Camen, Editor in Chief