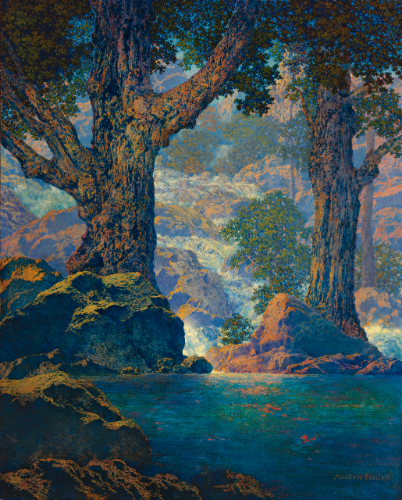 Maxfield Parrish Cascades
"Care selve, ombre beate!
Vengo in traccia del mio cor!" (Beloved forests, blessed shadows! I come in search of my heart!)
~ 1736, Georg Friedrich Händel's opera Atalanta, text by Belisario Valerian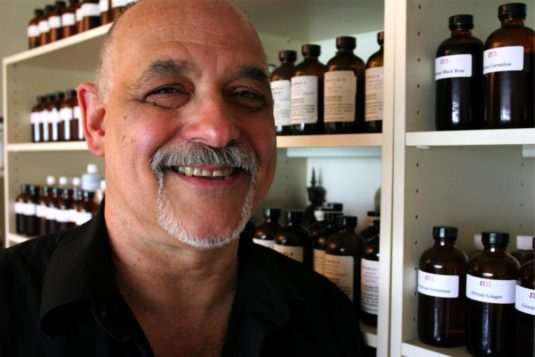 Neil Morris of Neil Morris Fragrances
"I'm a sucker for a walk in the woods and Neil Morris Fragrances Visiting Trees was based on just that – visiting the incredible trees at the Arnold Arboretum in Jamaica Plain. It was a damp and warm late afternoon walk in summer and the scent of the greenery and trees was intoxicating!" ~ Neil Morris
For those of you not familiar, American perfumer Neil Morris is a Boston Boy born and bred in Newton, Massachusetts. He adores the ocean and the woods – and his perfumes reflect this, with recurrent employment of myriad oceanic notes and musks (Midnight Sea, Aegean, Coral, Storm); he spent lyrical childhood hours on the dune-swept beaches of Cape Cod. Neil evokes sylvan settings in fragrances such as North Woods, Midnight Forest, Dark Season – portraying a fondness for Thoreau's Walden Pond, Finnish forests explored in youth tattooed in olfactory memory for the rest of us to share.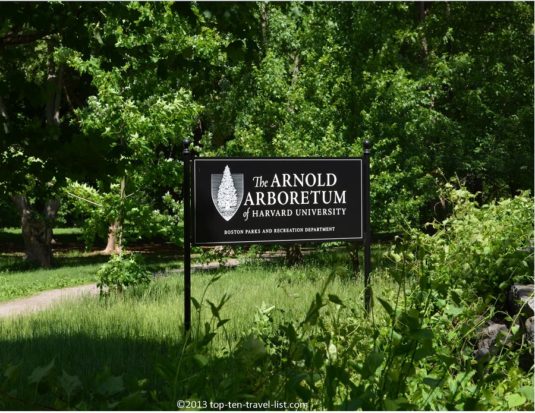 Now we experience one of his latest, Visiting Trees – that jewel in the crown of Boston parks, the Arnold Arboretum. Harvard University's Arnold Arboretum was founded in 1872 and is the largest link in Frederick Law Olmsted's Emerald Necklace, a 1,100 acre chain of parks and waterways linking Boston and Brookline, Massachusetts. You will all know Olmsted far better as the landscape architect/conservationist who designed New York's Central Park, Brooklyn's Prospect Park and landscaping surrounding Washington, D.C.'s United States Capitol Building – among many other famous green places. He is known as the father of landscape architecture. Times alter and we with them. When I arrived in Boston in the summer of 1972, that part of Jamaica Plain was not a place to visit outside of daylight hours. Like Neil, I was later to find it a welcome verdant respite – but at first attempt I lost my sketchy bearings, bewildered and stranded in a rough neighborhood in the dark. If it weren't for a kindly Caribbean nonagenarian who promptly ordered me to turn around we wouldn't be having this conversation. Headstrong, I wasn't to be deterred for long. That sprawling expanse of lush greenery was to be revisited with joy as a young girl enamored, a chaperone on school outings amongst a roving horde of restless school children,on picnics en famille and by my wild lone ever after.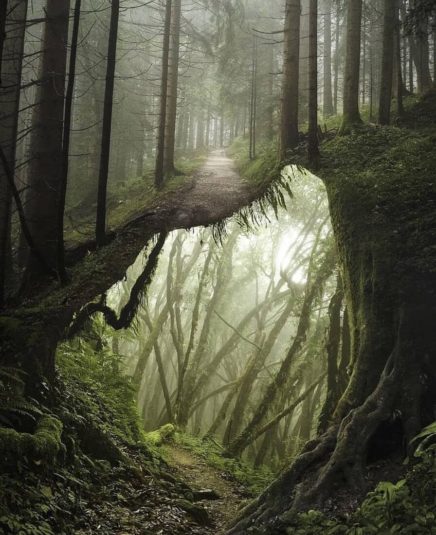 Underforest Justin Peters
Neil Morris Fragrances Visiting Trees is all about the base; it's awash in resinous materials which cling like pine sap to the soles of your bare feet. The closest you'll get to a top note is that blissfully prickly black pepper, hot, arid and spicily floral. This feels perfectly appropriate because black pepper is smitten with myrrh, all dusty ancient echoes from a distant past. Murky, viscous labdanum, floral-woody rosewood furnish an enduring warmth burnished by all the conifers – nootka (a particular Northwestern favorite of Neil's and mine) and varied colorations of cedar. Patchouli in combination with oakmoss exudes secreted loaminess which feels vastly climate-dependent: ask any perfume lover how this pairing fares on a warm, humid day compared to a cool dry one. Neil's inspiration occurred in summer swelter-time when odors are magnified incrementally, suspended in the atmosphere like attendant apparitions which dog one's steps faithfully. Neil Morris Fragrances Visiting Trees is a leisurely saunter at a preferred pace through wooded glades. You needn't hurry and overheat; that's the beauty of a sylvan summer's day, especially in full blown winter.
Notes: myrrh, Virginia cedar, black pepper, nootka (Alaskan cedarwood), labdanum, patchouli, Texas cedar, oakmoss, bois de rose,moist loam.
~ Ida Meister, Senior Editor and Natural Perfumery Editor
~ Art Direction: Michelyn Camen, Editor-in-Chief
Bottle sweetly provided by the perfumer – you knew I'd love this one! Thank you.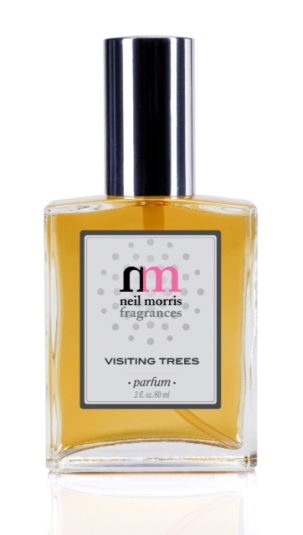 Neil Morris Fragrances Visiting Trees
Thanks to the generosity of perfumer Neil Morris we have one 30 ml bottle for one registered reader worldwide (be sure to register or your comment will not count). To be eligible, tell us what appeals to you about Ida's review of Neil Morris Fragrances Visiting Trees, where you live and if you have a favorite Neil Morris fragrance. Draw closes 2/14/2019
Please follow us on Instagram @cafleurebon
We announce the winners only on our site and on our Facebook page, so like Çafleurebon and use our blog feed…or your dream prize will be just spilled perfume