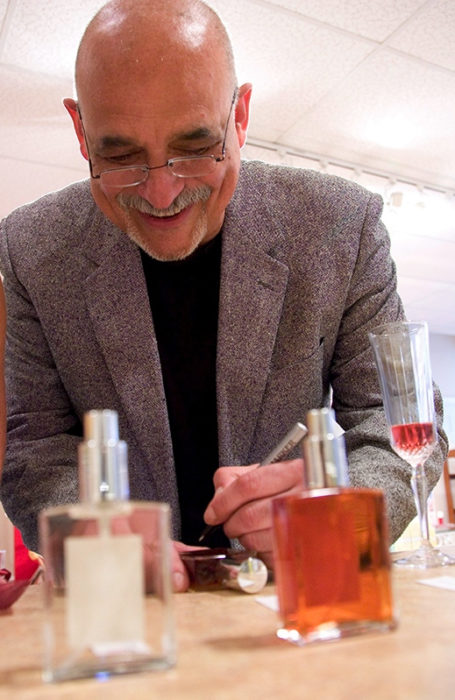 Neil Morris of Neil Morris Fragrances
It's always a joy to write about American perfumer Neil Morris, who's a local New Englander born and raised in Newton, Massachusetts and has a very loyal following which reaches all the way to Russia and back. He's also an honorary family member, a wise multilingual world- traveled gent and gifted perfumer who enjoys brainstorming with others. Neil sings, he photographs, he enjoys a good meal and a fine pipe – you'd be hard-pressed to locate anyone who's met him and doesn't feel cosy in his company. But NOW we're going to discuss three of his fragrances which suit this season admirably.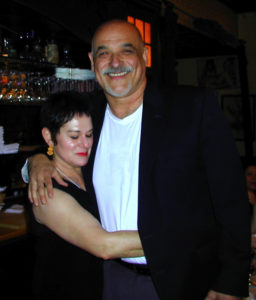 Neil Morris and Senior Editor Ida Meister
Choosing is the hardest bit, because Neil is prolific in general and specifically because he has been at it so long. The perfumes are his children: cherished, remembered, and loved for themselves. I chose three which I find myself reaching for at this time of year (among so many others of his). They happen to be numbered among his Vault Perfumes.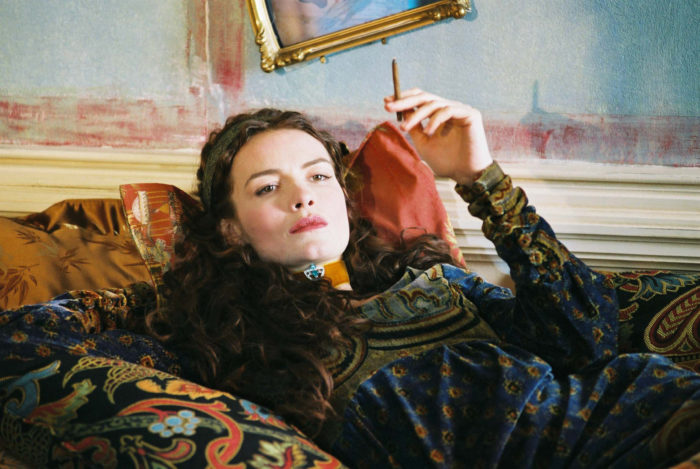 Saffron Burrows as Lea de Castro in Klimt directed by Raoul Ruiz, 2005
Burnt Amber: In late 2006 (before Annick Goutal came out with Ambre Fétiche and Encens Flaboyant), Neil felt inspired to create a really smoky amber. We'd been sniffing an outrageous amount of perfume together that afternoon, and discussed how it should be introduced – since a 'slam, bam, thank you ma'am' approach didn't feel right. Bergamot would have been fabulous, but too facile; why not plum? Surely, no one expects that. A nice big fat plummy preface to a howling smokefest. It required relatively few modules. Above all else, it had to be beautiful and sing like a viola. Burnt Amber surprises with that jammy plum blossom note which never quite vanishes and segues into spicy woody hygge, labdanum-rich and singed by smoky tendrils of campfire. In the days when perfumers sent each other perfumes, this was natural perfumer/blogger Ayala Moriel's favorite. It's easy to wear, especially dabbed, since it's a potent one – and such a comforting cocoon with spectacular longevity. On the flesh it's warm and welcoming as the cashmere scarf in which you immerse yourself. The castoreum elevates it to another level entirely. SIGH. Notes: plum blossom, black pepper, amber, smoke, oud, castoreum, oak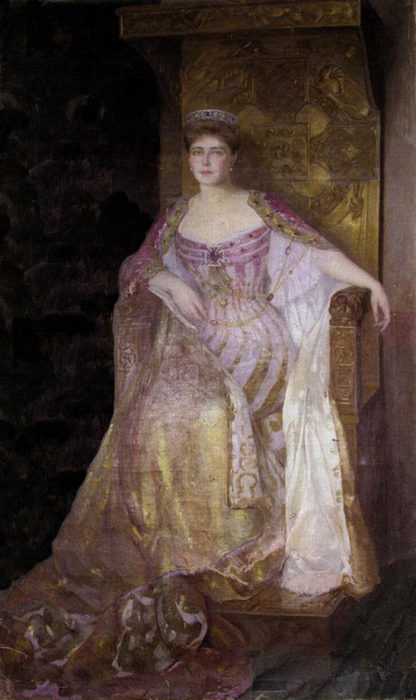 Queen Marie of Romania source grandladies
Spectral Violet: This perfume began as a tribute to Dr. James Dotson, a brilliant psychiatrist who had written an article about Queen Marie of Romania. In Bucharest, at Queen Marie's beloved Pelisor Castle – the distinct aroma of her unique violet perfume has been said to suffuse inexplicably throughout the palace. According to a 90 year old guard, Violets of India (as it was named) would erupt in waves from her bedchamber up into the King's. When the Communists came into power and raided Pelisor they could not contain the odor. The mystery of her spectral perfume lingers within legend and its walls.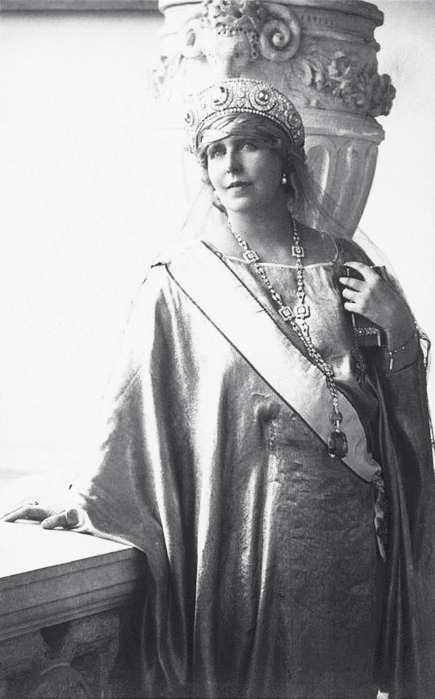 Queen Marie of Romania via tmblr
Spectral Violet is a perfumed phantom which haunts the wearer and paramours-by-sillage. Its wistful persistence assumes Marie's vaporous presence by virtue of such cool tones as mossy musk, a flutter of vetiver and galbanum astride silvery orris' back. Violet is accented by raspberry, the only sweetness to be found; nowhere does Neil risk overdosage of components. The entire composition floats upon the ether and the flesh, leaving a trail of delicious goosebumps in its wake. Notes: lime, raspberry, galbanum, violet, musk, sea moss, vetiver, sandalwood, orris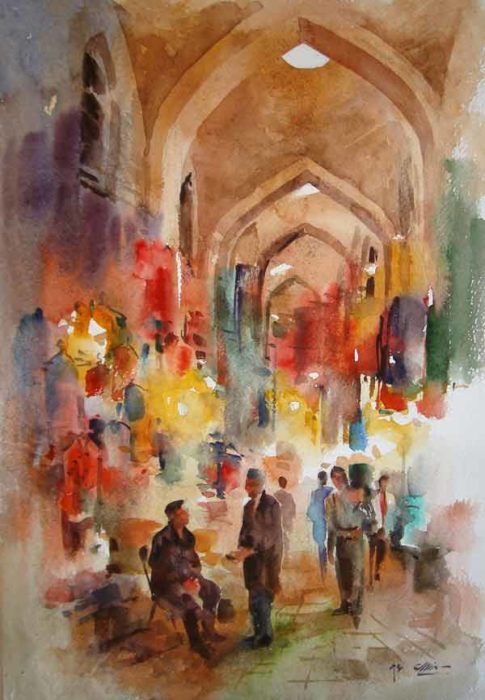 Mahmood Samandarian©
Izmir: What did Turkey's third largest city situated along the Aegean Sea represent to our perfumer? Tantalizing interwoven aromas of figs, coffee, roses, and spice… seated between East and West. Little cafés en plein air, salinity, trade winds. Romance (dare I mention it?). Izmir hits many sweet spots: the lusciousness of papaya and orange, earthy juicy dark fig, strong coffee and loamy patchouli paired with a lower register of agarwood, as rose and geranium harmonize. All the while sweet spices are sifted amidst the salt air like fairydust. It's gourmand without treacle, a rich satisfying dense perfume which cossets in a sophisticated fashion. It sings and clings as if it were your closest friend (I love those kinds of friends). This perfume will chase the chill from your bones if anything can. Notes: papaya, orange, cinnamon, fig, rose, geranium, coffee, vanilla, agarwood, sea air, patchouli.
Samples sweetly provided by Neil Morris! My nose is my own…
~ Ida Meister, Senior Editor
~ Art Direction, Michelyn Camen, Editor-in-Chief

Thanks to the generosity of Neil Morris of Neil Morris Fragrances, we have a draw for a trio of all three perfumes, ¼ oz. each -for one registered reader anywhere in the world. Please be sure to register. To be eligible please let us know what appeals to you about Ida's review, where you live, your favorite Neil Morris fragrance and which you think appeals to you most. Draw closes 11/30/2017
We announce the winners only on our site and on our Facebook page, so like Çafleurebon and use our RSS feed…or or your dream prize will be just spilled perfume.