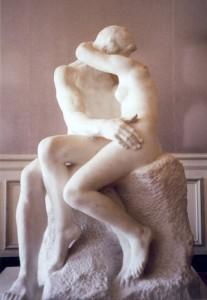 Nasomatto = 'crazy nose' in Italian.
I love this name…it's both elegant and irreverent at the same time.
Tickles all my sensibilities!
Alessandro Gualtieri, the perfumer / creator of this line, is well-known for declining to reveal his materials, preferring instead to allow the wearer to experience them without prejudice.
Nuda– aka "nude"- is the eighth fragrance in this line based in Amsterdam.
It's the one of the line that I would absolutely [sic] shell out the required dosh for- no lie.
The one of which I'm truly fond, and find so joyfully wearable.
I've got to admit that I chortled at the Nasomatto 'official copy'- as seen on various websites.
Some publicists are simply silly; I'm at a loss for verbiage.
Here is the description found on Aus Liebe Zum Duft: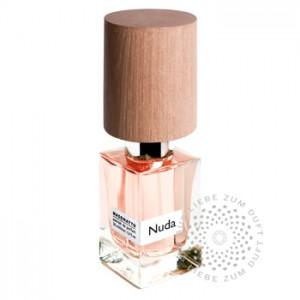 Nasomatto – Nuda
Nuda is the latest creation in Alessandro Gualtieri's project Nasomatto.
The fragrance invites you to undergo the unexpected tranquility of giving up oneself without concern for boundary, and to sense the hazy intuition of a depth that undoes distance.
It's a result of a quest to find a vanishing point in nature, the translucence of our senses, nude desire.
So, my friends-
Are you enlightened yet?
All teasing aside, this perfume is primarily jasmine-focused, with woody underpinnings.
All big guns at first sniff, then gauzy whisperings as time moves on.
It feels like a skin scent, with very subtle sillage.
Nuda is first and foremost about jasmine adulation, celebrating both the darker indolic animalic aspects of jasmine, and its sunny disposition.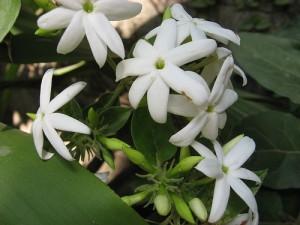 I associate 'dark and dirty' with jasmine auriculatum, and 'sunny' more with sambac and grandiflorum, or the use of Hedione or Helional for a radiant floral quality.
I have a very fine Indian auriculatum to compare with Nuda.
I feel its presence, along with expensive aromachemicals which produce a complementary radiance.
This would explain the fulsomeness which each alone does not possess.
These elements cling to a musky base coupled with a blessedly delicate use of woody synthetics.
Contrary to the previous frequent overdosages of Iso E Super, Ambroxan, and other powerhouse 'art essences' [if you will] utilized by so many houses in the past two years, delightful restraint has been exercised!
A subtle vanillic nuance softens woody edges and completes this jasmine etude.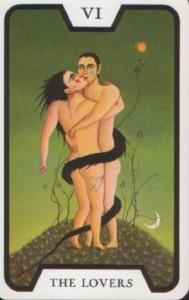 My impression is that of an exquisitely elusive, elegant, sensual fragrance that would easily delight both men and women alike…
Intimate.
Without the boundaries of gender, suitability of occasion, or taste.
Our thanks to the good folk at Aus Liebe Zum Duft for providing us with this sample!
Picture of "The Kiss" by Auguste Rodin in the Musee' Rodin.
–Ida Meister, Senior Editor