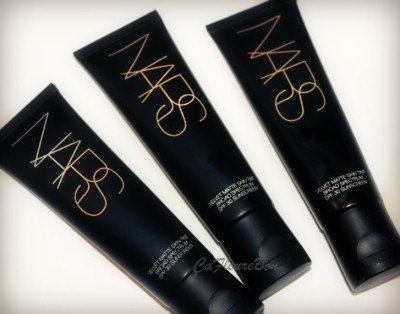 NARS Velvet Matte Skin Tint Broad SpectrumSPF30
I am going to put it right out there… I run away from matte foundations. Dewy, luminous… these are key words when I shop. Matte equals flat… or so I thought until I fell madly deeply in love with NARS Velvet Matte Skin Tint. Added to the NARS lineup on February 1, 2016 (log on to Nars.com or sephora.com) it is "put it in your shopping cart and buy now" worthy. Although I usually prefer a medium to full coverage foundation which can be buffed or sheered out, I actually am genetically blessed with good skin; just a few sun freckles and some enlarged pores that I have been covering for over a decade. Blame it on the years I spent in the Magazine Industry when models and celebrities with acne, moles, discoloration were airbrushed to perfection. With the revolution in HD makeup I was an early adopter, because who doesn't want to look perfect, right?
"This oil-free formula delivers NARS' signature natural-looking finish and shine control with the skincare benefits of an all-in-one treatment. NARS' innovative Velvet Illusion Complex Technology creates a soft-focus effect with a soft-touch feel. Transparent Blurring Powders instantly enhance the look of skin by helping to blur imperfections and even tone — naturally dimensional skin that doesn't look flat, masked, or chalky". NARS Press release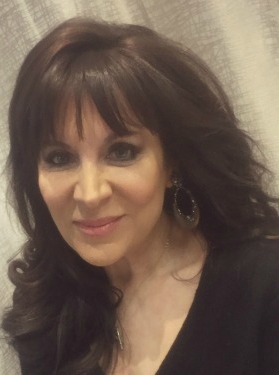 Hey Look! No Filters! Wearing NARS Velvet Matte Skin Tint in St. Moritz
This is not just marketing copy, better than a bb or cc cream, NARS Velvet Matte Skin Tint really does blurs fine lines, and also offers a sheer to medium coverage, depending on how much you use. It's your skin but better…what real skin should look like. Effortless. Last week I was complimented on my skin (not my make-up) and thought "who me"??? Yes a beautiful complexion doesn't have to be flawless.
The formulation is not as lightweight as I had anticipated and back to Matte, it isn't really… on me the finish was nearly satin. I usually wear a primer but didn't need it. Brush free, Beauty Blender free I applied with my fingers and achieved similar results. With Broad Spectrum SPF 30 I can run around all day and not worry that I am damaging my skin and NARS Velvet SkinTint is oil-free. Will this work for everyone??? Super dry skin might find it cakey, if you are self-conscious about rosacea, broken capillaries, prominent moles or want an HD finish for evening you might want to try NARS Crème Compact Foundation.

Of the 12 shades, I wear St. Moritz (Medium 1) a light to medium shade with neutral yellow undertones, which is similar to Stromboli. A good match for my dead-of-winter skin. During the summer or when I self tan Annapurna, (Medium 2) is a skin twin to my staple Barcelona. Cuba, Medium 3 I is too dark and olive.
There are 12 shades and you might need to mix two together. The descriptions for St. Moritz and Annapurna are accurate but Cuba is more Dark in my opinion with definite olive undertones. Also comparisons will be made to the tried and true Pure Radiant Tinted Moisturizer, which I haven't used in a few years, so stay tuned for another review/comparison.
Terre-Neuve (Light0) — lightest shade with neutral pink undertones
Finland (Light1) — lightest with neutral yellow undertones
Alaska (Light2) — light with a neutral balance of pink and yellow undertones
Groenland (Light3) — light medium with a neutral pink/peachy undertone
St. Moritz (Medium1) — medium with a neutral yellow undertone
Cuzco (Medium1.5) — medium with a neutral pink/peachy undertone
Annapurna (Medium2) — medium with a neutral peachy undertone
Cuba (Medium3) — medium with a neutral balance of pink and yellow undertones
Malaga (Med/Dark1) — medium-dark with warm caramel undertones
Seychelles (Med/Dark2) — medium-dark with golden olive undertones
Martinique (Med/Dark3) — medium-dark with warm red undertones
Polynesia (Dark1), — dark with warm chocolate undertones
1.7 oz is $44 but a small drop covered my entire face. The tube packaging is easy to travel with. Best for normal, combination or oily skin.
Disclosure: NARS kindly provided me with samples for consideration, opinion my own.
–Michelyn Camen, Editor in Chief