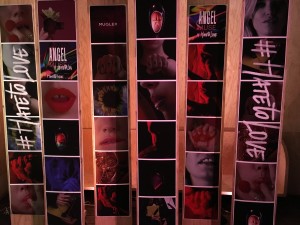 photo: Hernando Courtright taken at the press party at Le Turtle NYC March 16, 2016
If you read Ermano Picco's recent CaFleureBon Modern Masterpiece devoted to Thierry Mugler Angel created in 1992, you learned it changed the olfactory landscape with the first gourmand and a polarizing perfume. Just as iconic was its star shaped flacon. Mugler changes the game once again 24 years later, with Angel Muse composed by young scent star Quentin Bisch of Givaudan.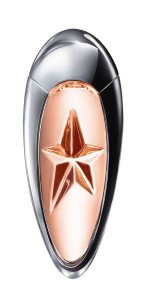 First let's look at the bottle, Angel MUSE is not packaged in a star shaped flacon, rather a pebble elliptic shape bottle with perfectly smooth curves designed by David Koma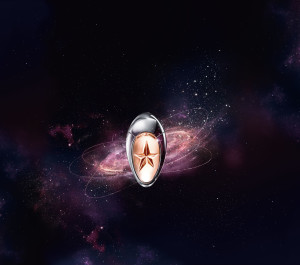 Now for the fragrance: Angel MUSE is next generation,"out of this world" and not just a flanker as the hazelnut cream candy floss is blended with vetiver…not patchouli. Mugler is touting Angel Muse as the first "vetiver gourmand" for women.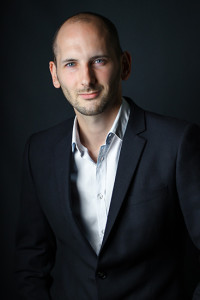 Brief interview with Quentin Bisch
What excited you about this project?
QB: Having to meet the challenge of inventing the Angel of today; looking to recreate an olfactory shock, a punch, just like Angel delivered in 1992… I had to understand and come to grips with it, without letting myself become too intimidated by this legend, this "masterpiece." Over and above the creative aspect, it also involved stimulating encounters, a sense of sharing and a total connection with the Mugler team, a self-evidence, an incredible motivation concerning this project, which went beyond merely creating a formula.
How would you describe Angel MUSE?
QB: Bright, delicious and elegant, with enchanting opulence… with volume. When I smell it worn, it feels like a cloud that overwhelms me, catches hold of me. It's a delight, a truly ultra-feminine and addictive fragrance.
interview provided by Mugler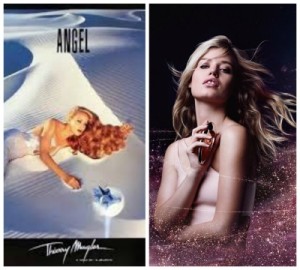 Jerry Hall Angel ad 1995 and Georgia May Jagger Angel Muse 2016
Georgia May Jagger is the face of Angel Muse, thus continuing a legacy begun in 1995 by her mother Supermodel Jerry Hall. According to Mugler, there is one constant; be prepared for a polarizing perfume.
Available www.mugler.com April 2016 and at MACY's in June 1.7 oz/$95
via Mugler
-Michelyn Camen, Editor in Chief